HuB is a short, sculpted, spherical-top keycap profile designed by TheVanKeyboards.
HuB is designed to resemble the height and sculpt of the popular Cherry profile combined with the spherical tops and high-gloss finish found on SA profile keycaps. Six row profiles were created for HuB. Rows 1-4 roughly follow the sculpt of Cherry keycaps while row 5 is not angled and is similar to DSA profile. The spacebars for HuB are convex and "pre-flipped" with the front edge of the keycap lower than the rear, angling the spacebar toward the typist and providing a larger surface for the user's thumbs to strike the face of the keycap. In comparison to other profiles, HuB has been referred to as "spherical Cherry", "sculpted DSA", and "shorter DSS" by many community members.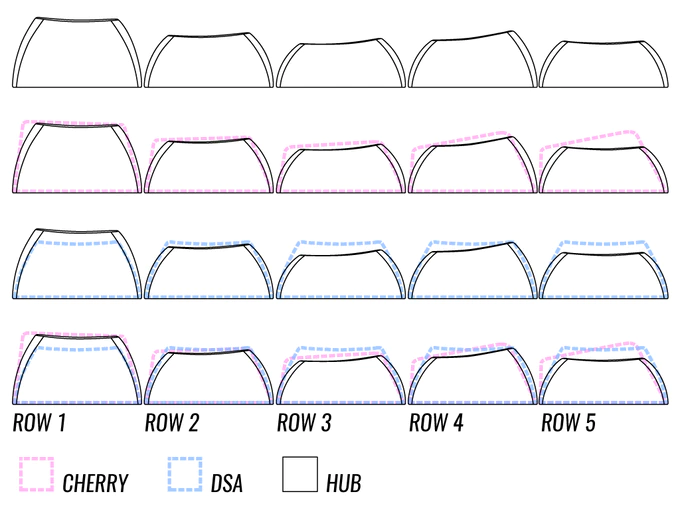 Originally developed under the name XYZ profile, 3D modeling and prototyping of HuB profile started in April 2016. The first full set of prototype keycaps for the MiniVan were produced in August 2016.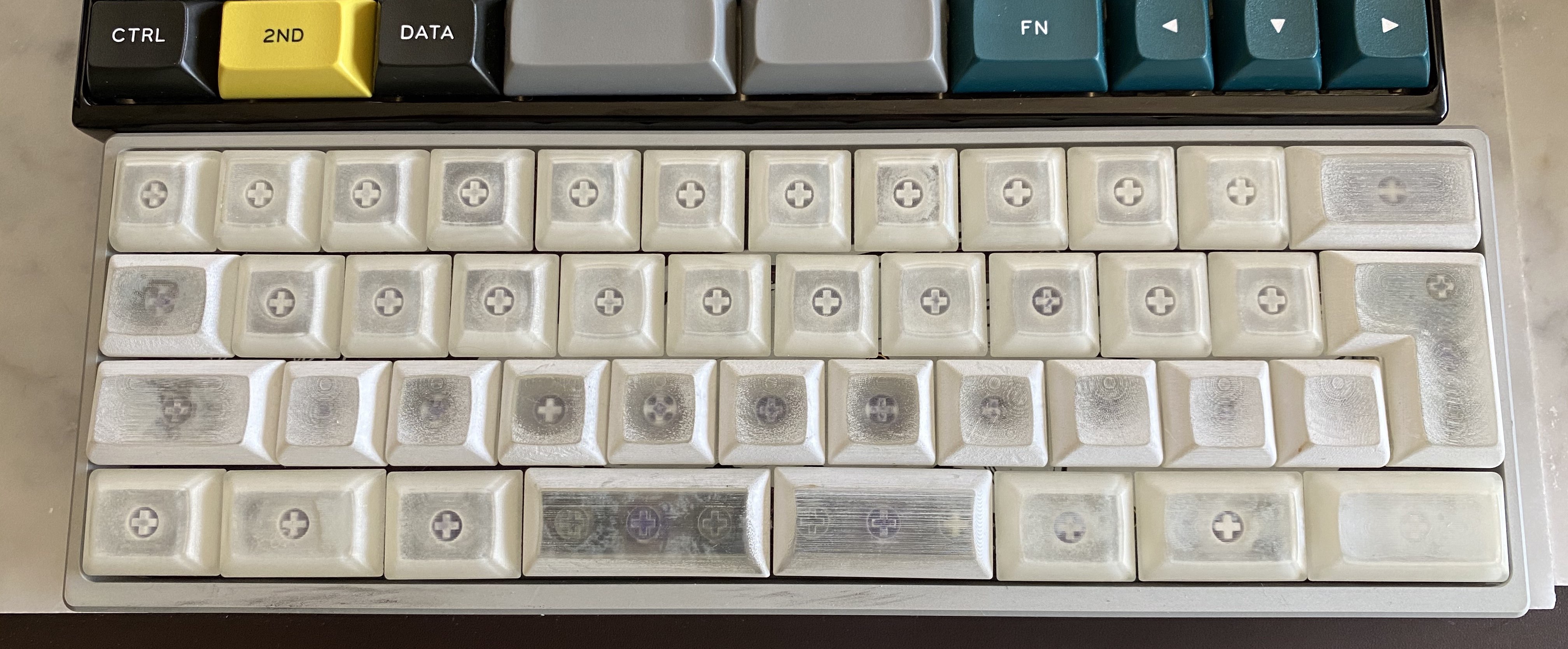 HuB profile was first unveiled to the world on March 8, 2018 in a tweet from TheVanKeyboards showing twelve different colorways of the keycaps. The name HuB was announced later that month in a follow-up tweet.
A Kickstarter campaign was created in April 2018 to raise funding for injection molding equipment, employees, and materials required to manufacture doubleshot keycap sets in the new profile. After a successful fundraiser, TheVanKeyboards would be equipped to operate as an independent keycap manufacturer specializing in doubleshot ABS keycap sets for the enthusiast mechanical keyboard community by the end of 2018.

An archived version of the HuB configurator can be viewed using the Wayback Machine.
Several tiers were available for project backers with all tiers above $50 including a set of HuB keycaps in a chosen colorway. Higher tiers included mutliple sets at a reduced price. 12 different colorways were shown on the page, some were original creations and some were inspired by existing keysets from the community. 158 keycaps were planned to be included with each set, offering exceptional value and compatibility. A base kit of HuB keycaps would cover everything from popular 60%, TKL, and full-size keyboards as well as sub-60% boards like the MiniVan, winkeyless layouts, ISO layouts, and many other niche boards. A mix-and-match configurator was created to allow backers to preview combinations of alphas, modifiers, accent keys, and spacebars from the different colorways that were shown.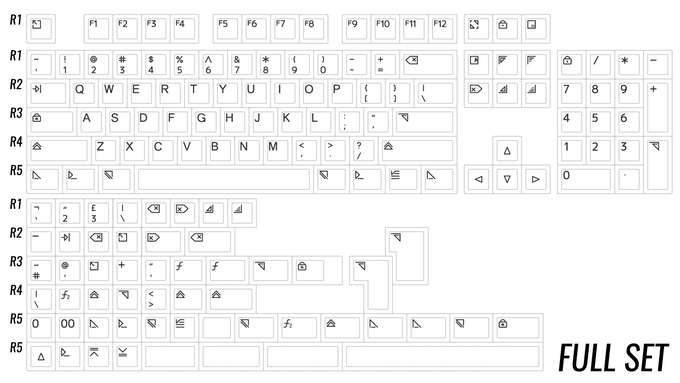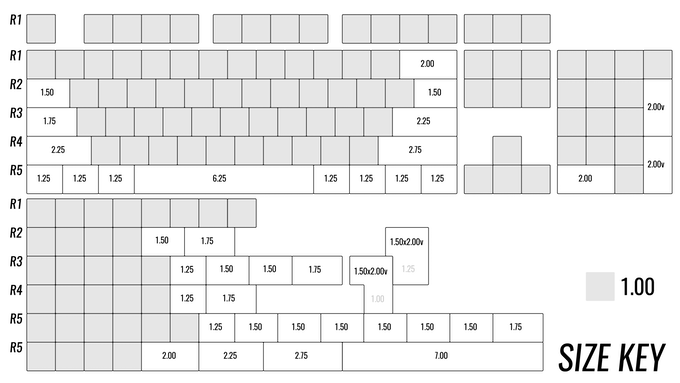 Unfortunately after 3 weeks of fundraising the campaign was cancelled by the creator. 740 backers had pledged a total of $133,018, leaving the campaign well short of its initial goal of $500,000. Backers were refunded and the page was closed with a final update thanking the community for their feedback and stating that this was not the end for HuB profile.
Links to purchase spacebars on Shapeways and STL files for 3D printing your own keycaps are available on the Files page.

CNC-bent 4.25u stabilizer wires are available on Trash Man's website: https://trashman.club/page/425-stab
During the Kickstarter campaign there was a lot of interest from the community for HuB's convex and angled small spacebars from users of split-space keyboards. In 2018, GMK did not have molds to produce convex small spacebars and many users with GMK sets had to make do with normal concave R4 keys as small spacebars. Signature Plastics still does not have molds to produce convex spacebars smaller than 4.5u in DSA or DSS profile, both of which are very similar in height to HuB.
In response, TheVanKeyboards released 3D printable versions of the 2u and 2.25u HuB spacebars for sale on Shapeways. Additionally, a 4.25u spacebar was uploaded which spans both of the spacebar switches on the MiniVan. The 4.25u spacebar requires use of a custom length stabilizer wire that connects the two outer spacebar stabilizers. CNC-bent 4.25u stabilizer wires are available on Trash Man's website: https://trashman.club/page/425-stab
An STL file was shared for the 3D printed HuB ISO/JIS-style Enter key that was introduced during the HuB Kickstarter. The keycap was designed for Low Rider revision 5.0 PCBs that included a special switch position between the Enter and Backspace keys to enable compatibility with such a keycap. The switch position was also added to the Ketch PCB.
Following the creation of the BigBoi and Ketch PCBs, several new HuB spacebars were designed for the larger spacebar layouts that those boards are able to support. 9u and 9.75u spacebar files were posted to Discord so others could print their own bars. A 12.75u spacebar designed to cover the entire bottom row of Ketch was created but the file has not been shared. All three long bars are designed to support 7u stabilizers.
A 3u spacebar was designed to support boards like m3n3van that use double 3u bars. STL and STEP files for the 3u bar were shared for users looking to 3D print or machine their own.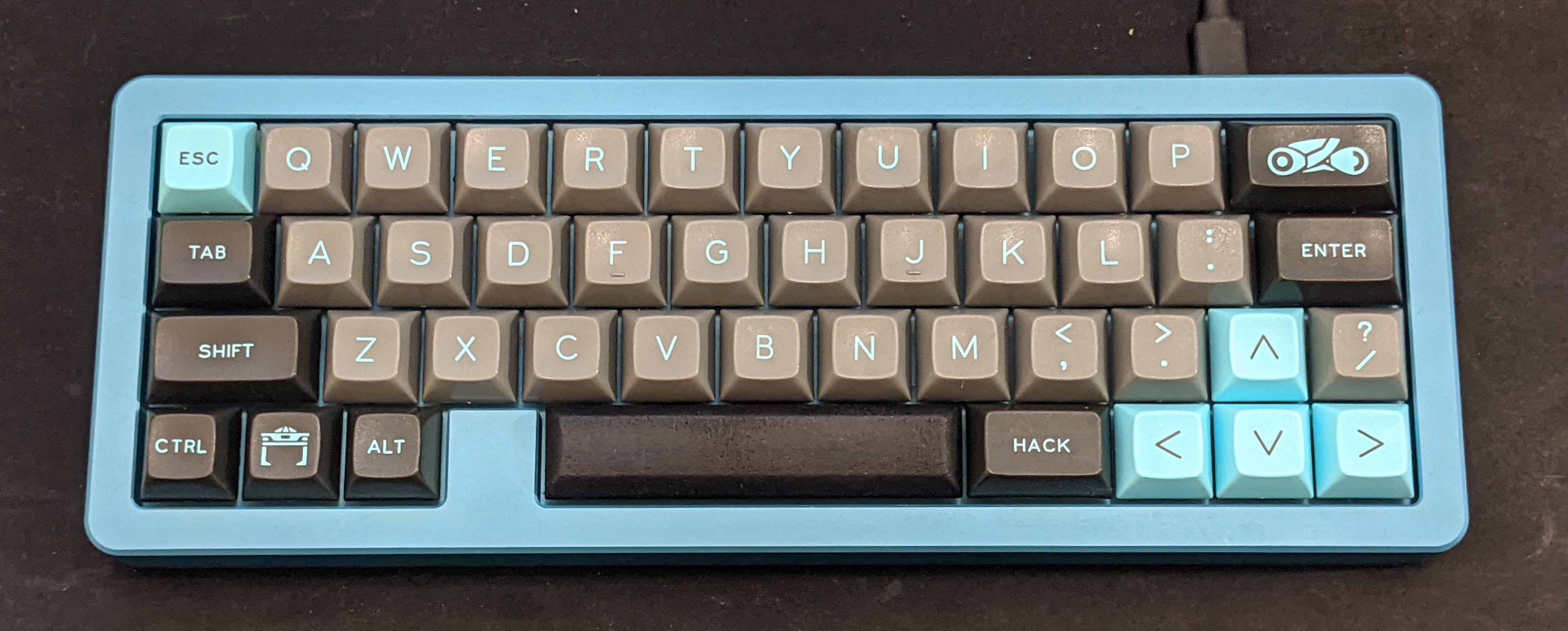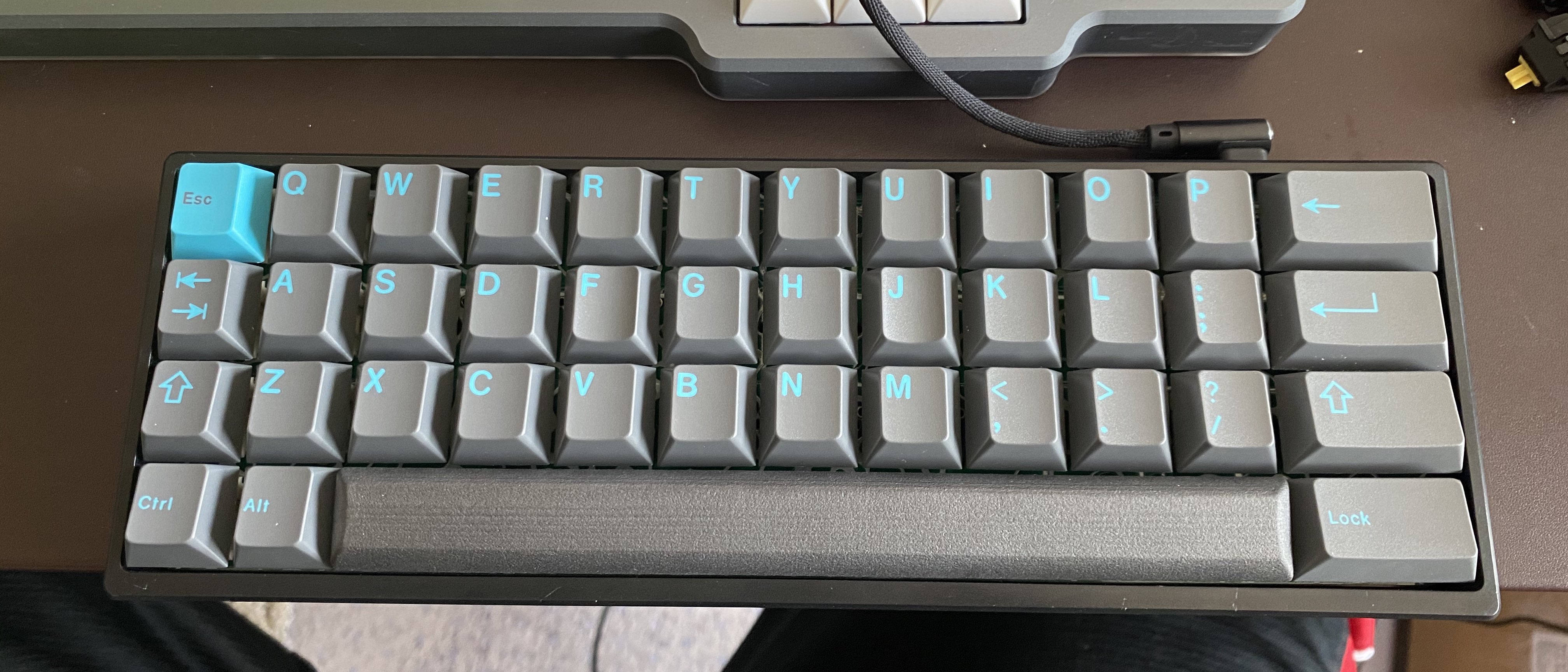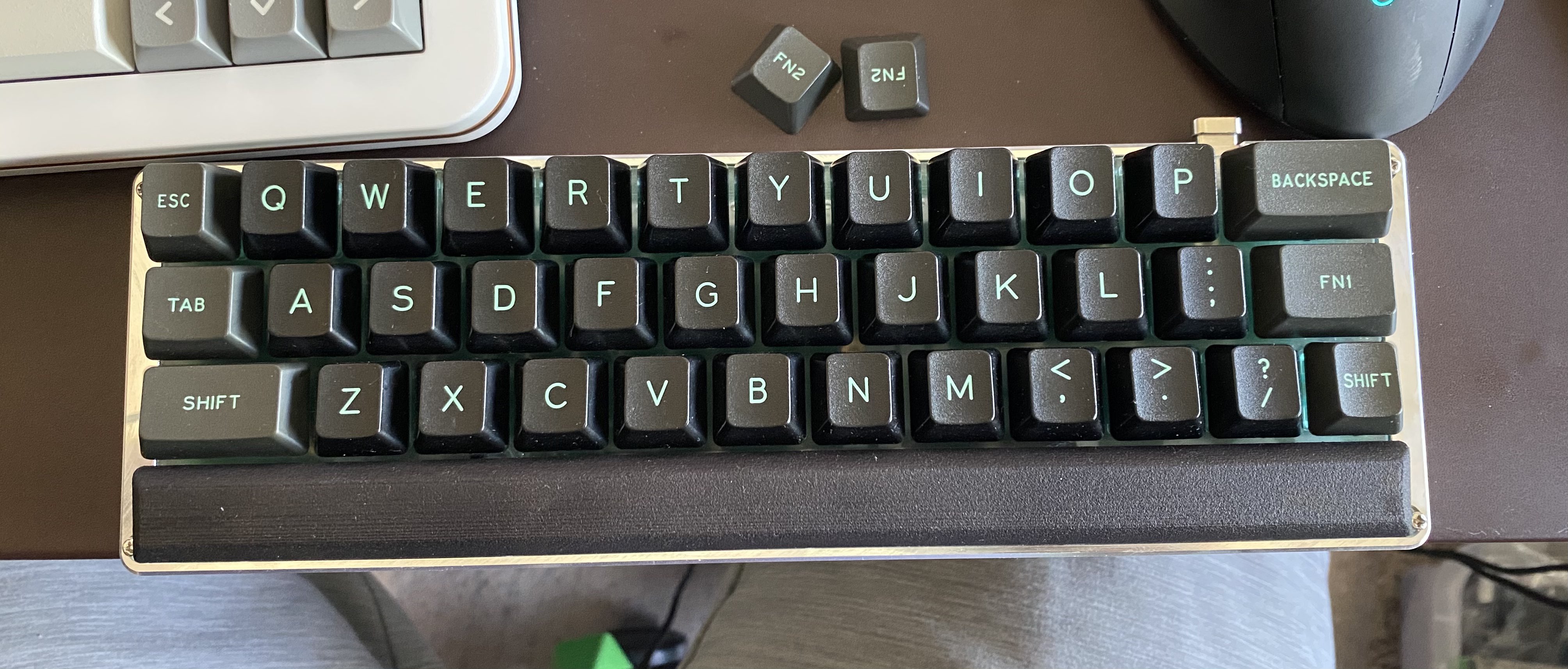 Two years after the Kickstarter campaign ended, Trash Man privately funded production of 20 injection molds to produce HuB keycaps in single-color ABS. A limited set of molds were produced to cover the most common profiles and sizes found on 40% keyboards in early 2020. 500 sets of keycaps were produced - 250 each of black and white blanks - and were posted for early sale on TheVanKeyboards.com in April 2020. The first batch of keycaps shipped in June of the same year. Due to the limitations of the aluminum prototype molds these caps have a slight texture to them instead of the original goal of a smooth, high gloss finish that more expensive steel molds can produce.
A total of 102 keys are included in the set. 16 1u keys are included for each row, enough to cover a MiniVan and Roadkit, a V4N4G0N, or even a Garbage Truck. Two of the row 3 1u keys are include scooped homing dishes which can be identified by feel or by a small flat circle on the underside of the key above the stem. Modifier keys are included to cover most layouts for 40% and smaller boards. Convex spacebars are included for 2u, 2.25u, 2.75u, 6.25u, and 7u lengths.
Each concave (non-spacebar) key includes a small number on the underside of the cap above the stem to indicate which row profile the cap is. The 1.75u R5 keys do NOT have this number present due to an error with the mold; however they are still easy to identify as the only concave keys without numbers. The orientation of each key is denoted by the location of the row number - the side that the numbers are closest to is the north facing side of the cap.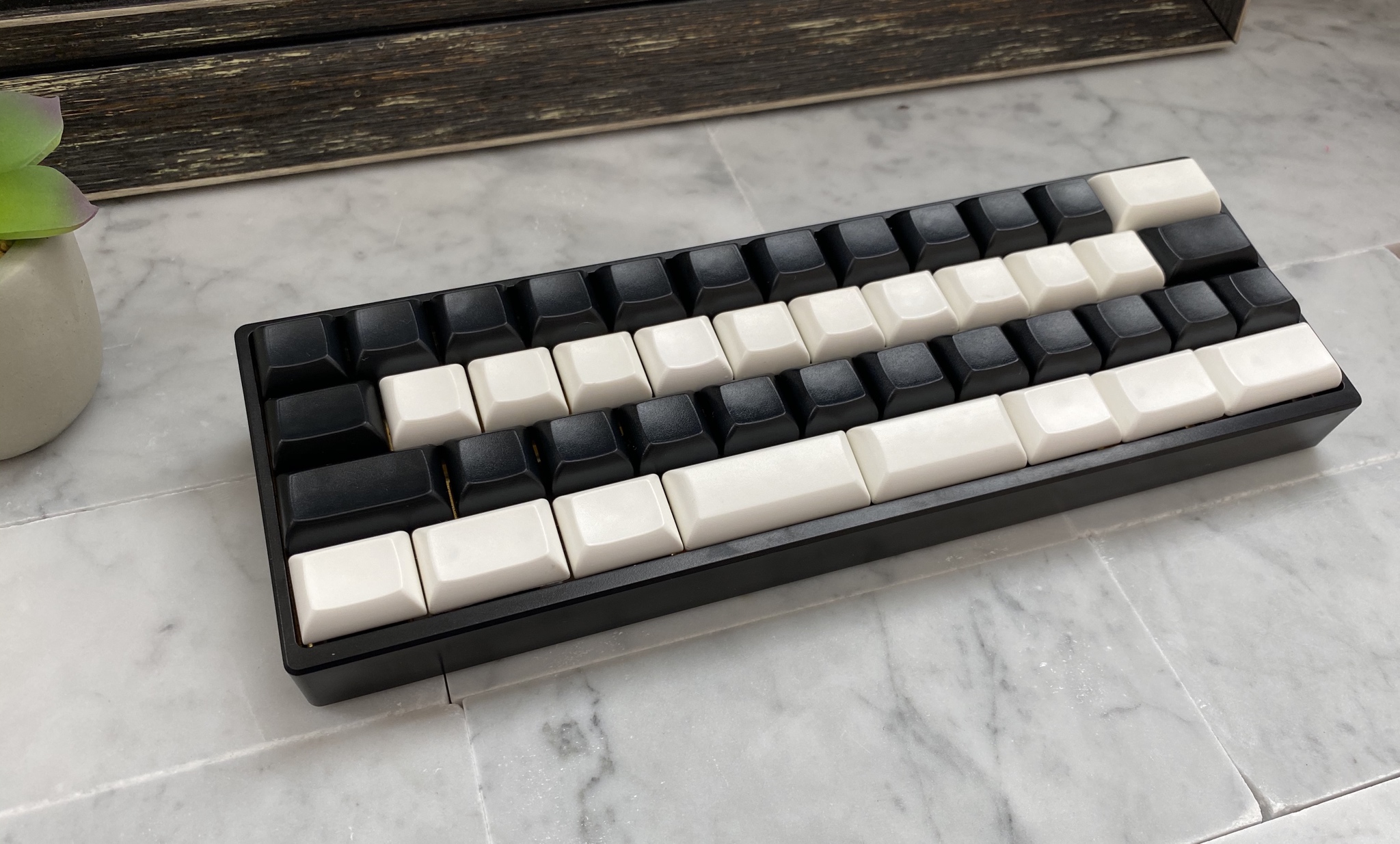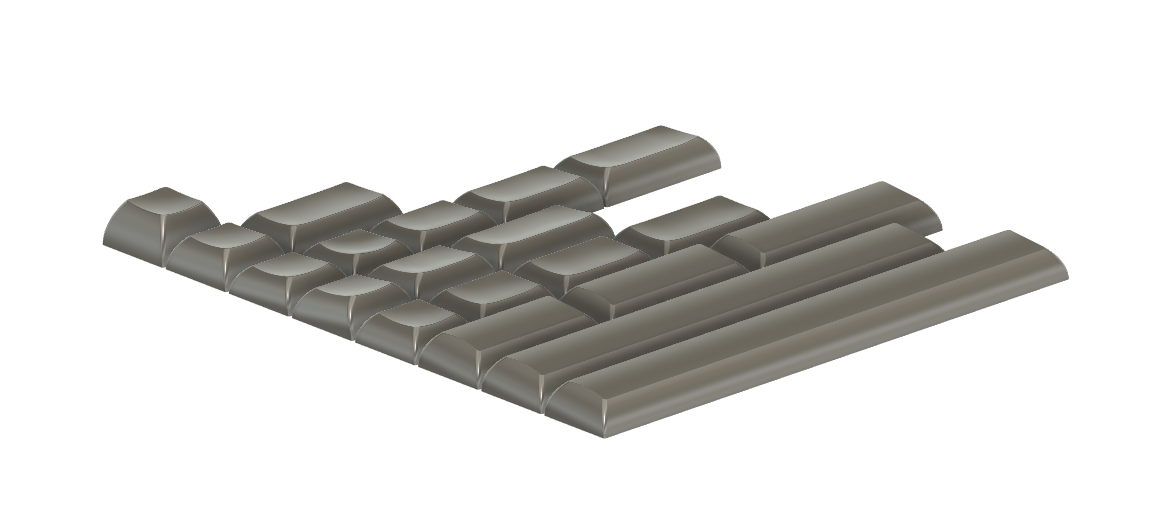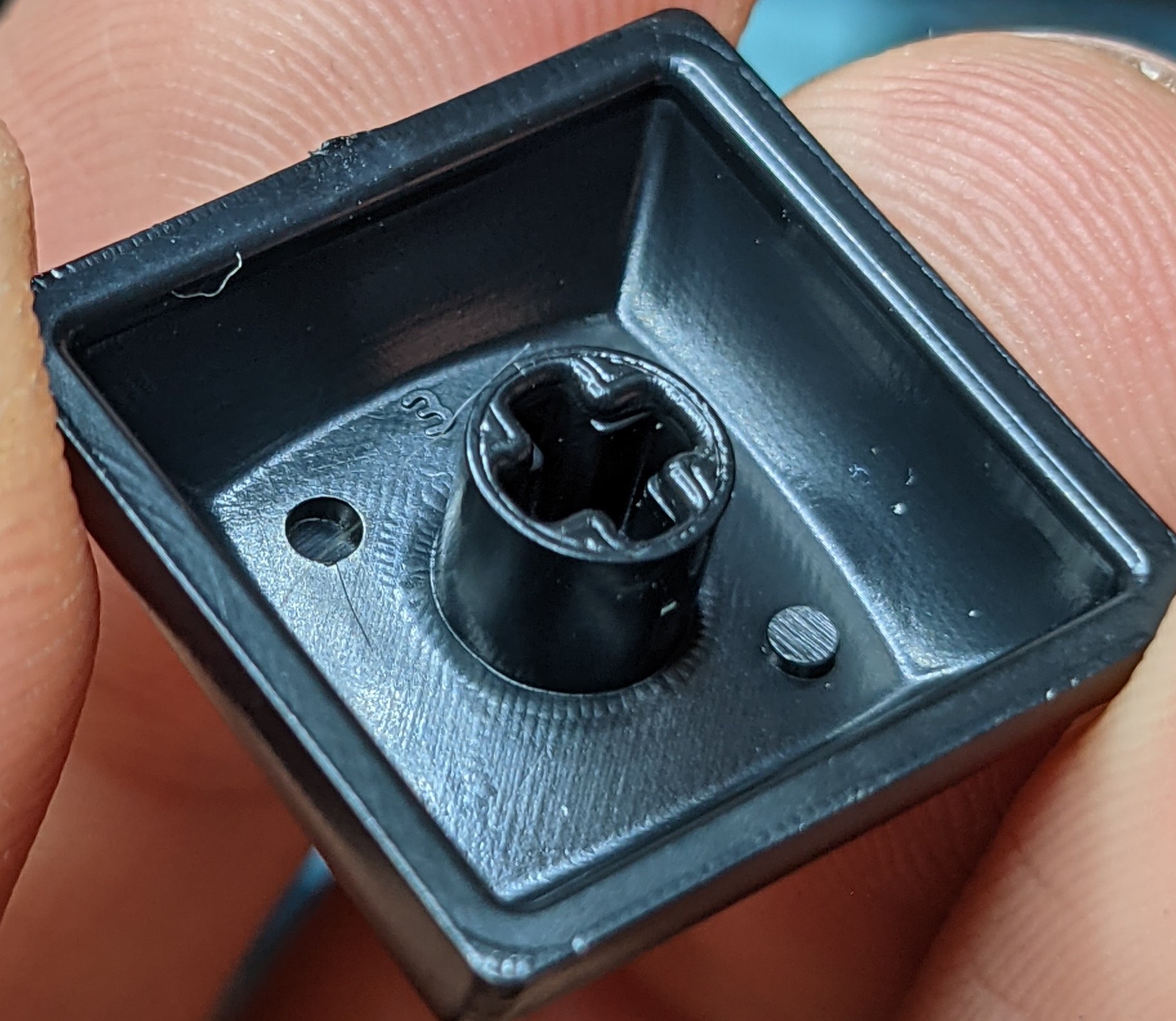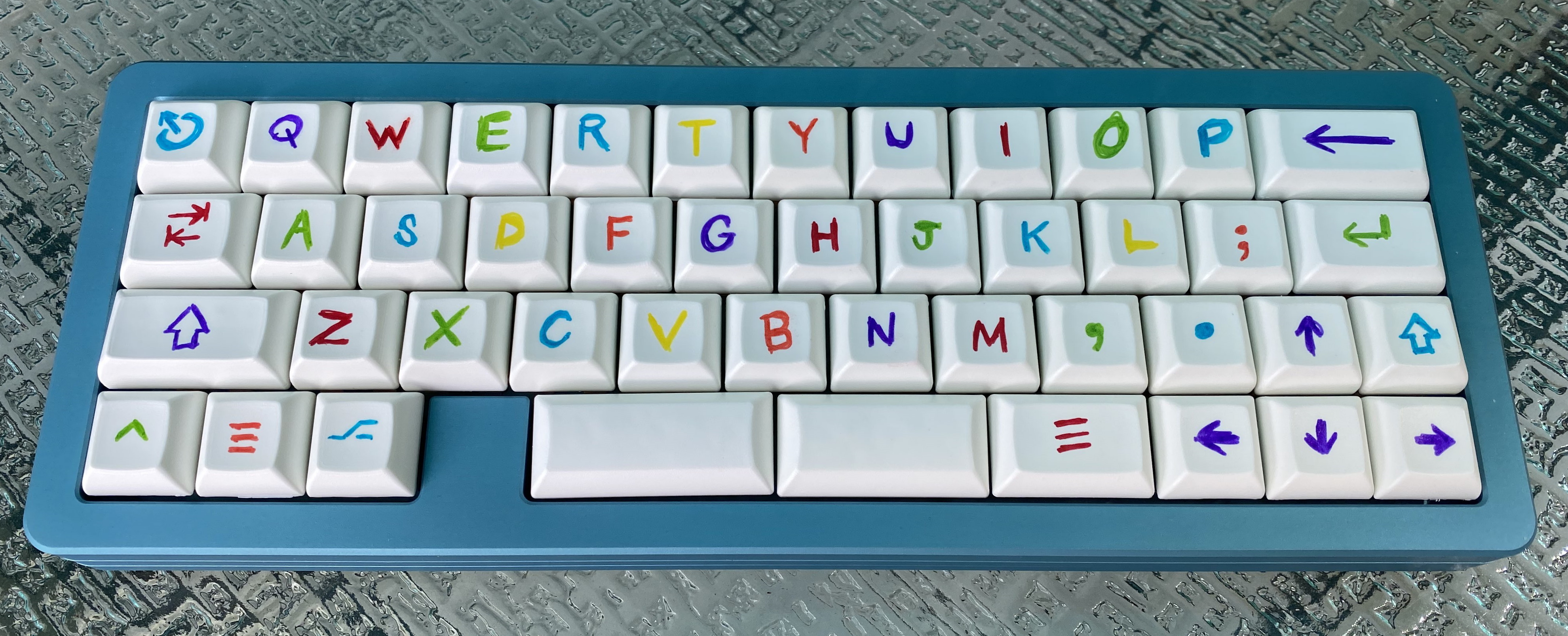 Several artisan keycap makers have produced single keys and sets of HuB keycaps from resin.
In 2019 and 2020, community member atari_zero produced several full sets of resin HuB keycaps. The molds for the keycaps were made from early 3D printed prototype HuB sets. Four full sets of keycaps were created from these molds - enough to cover many common 40-50% layouts at the time.
A pink and white set. The owners of the Rosalia and Green sets have traded some keys, resulting in the unique "watermelon" board seen below.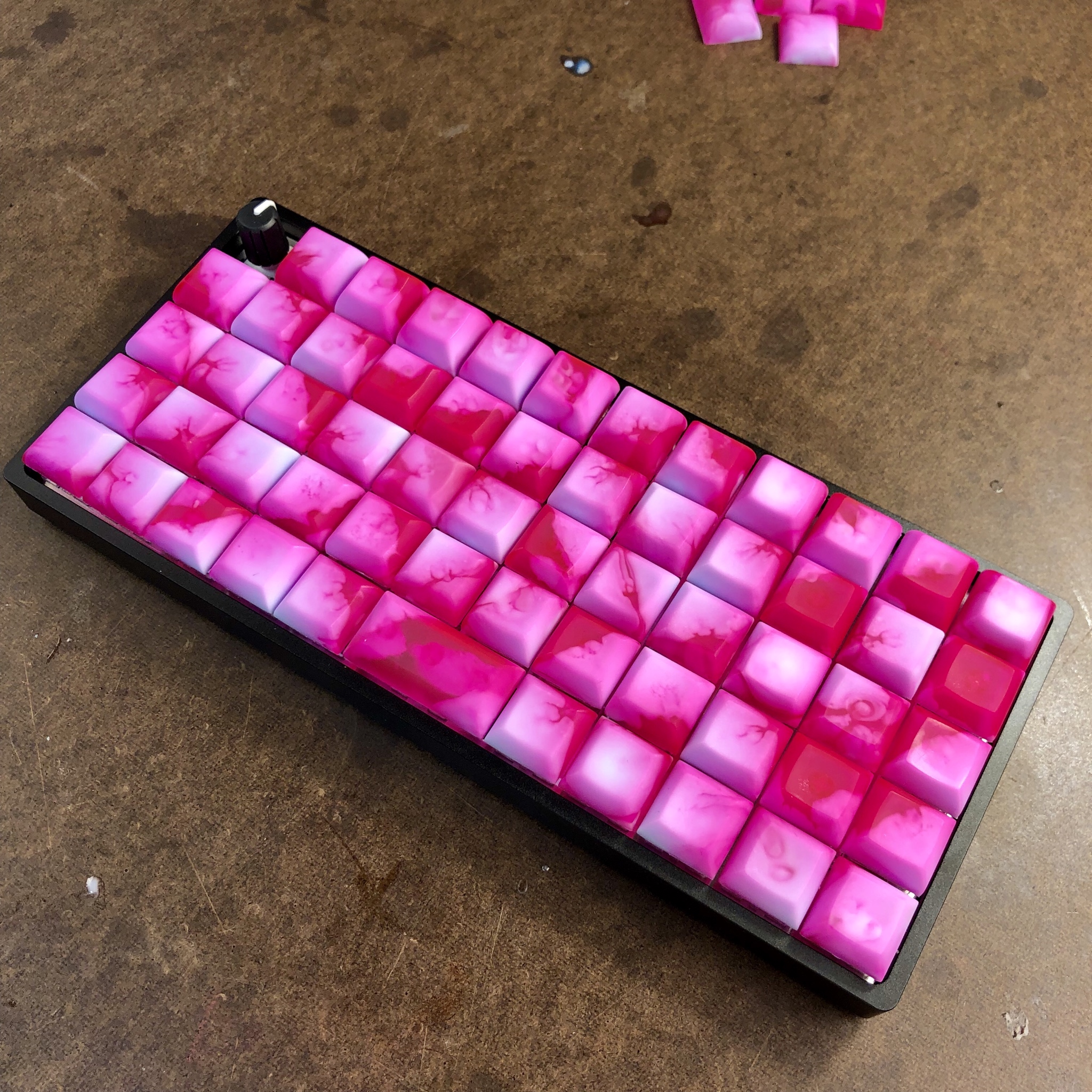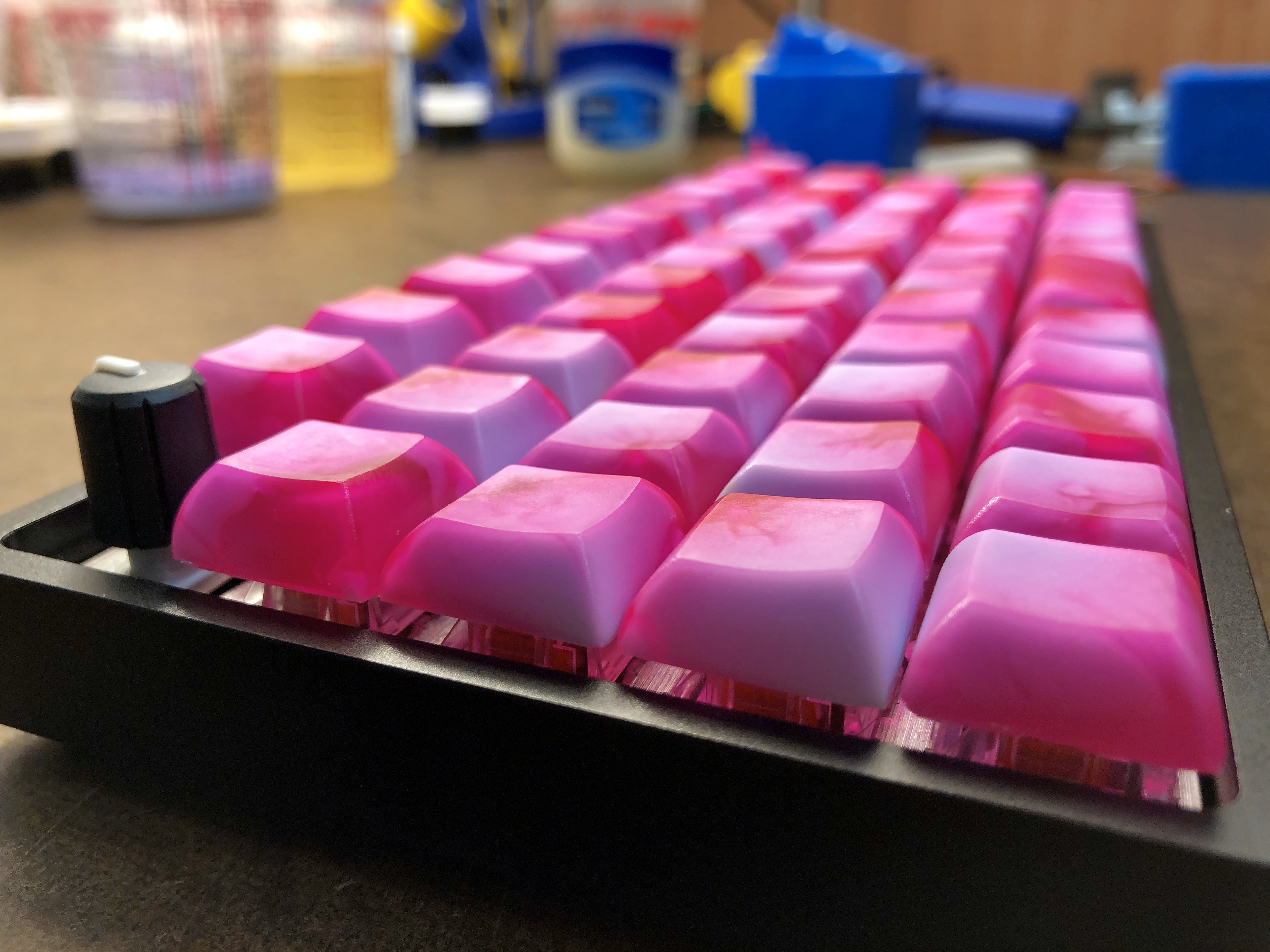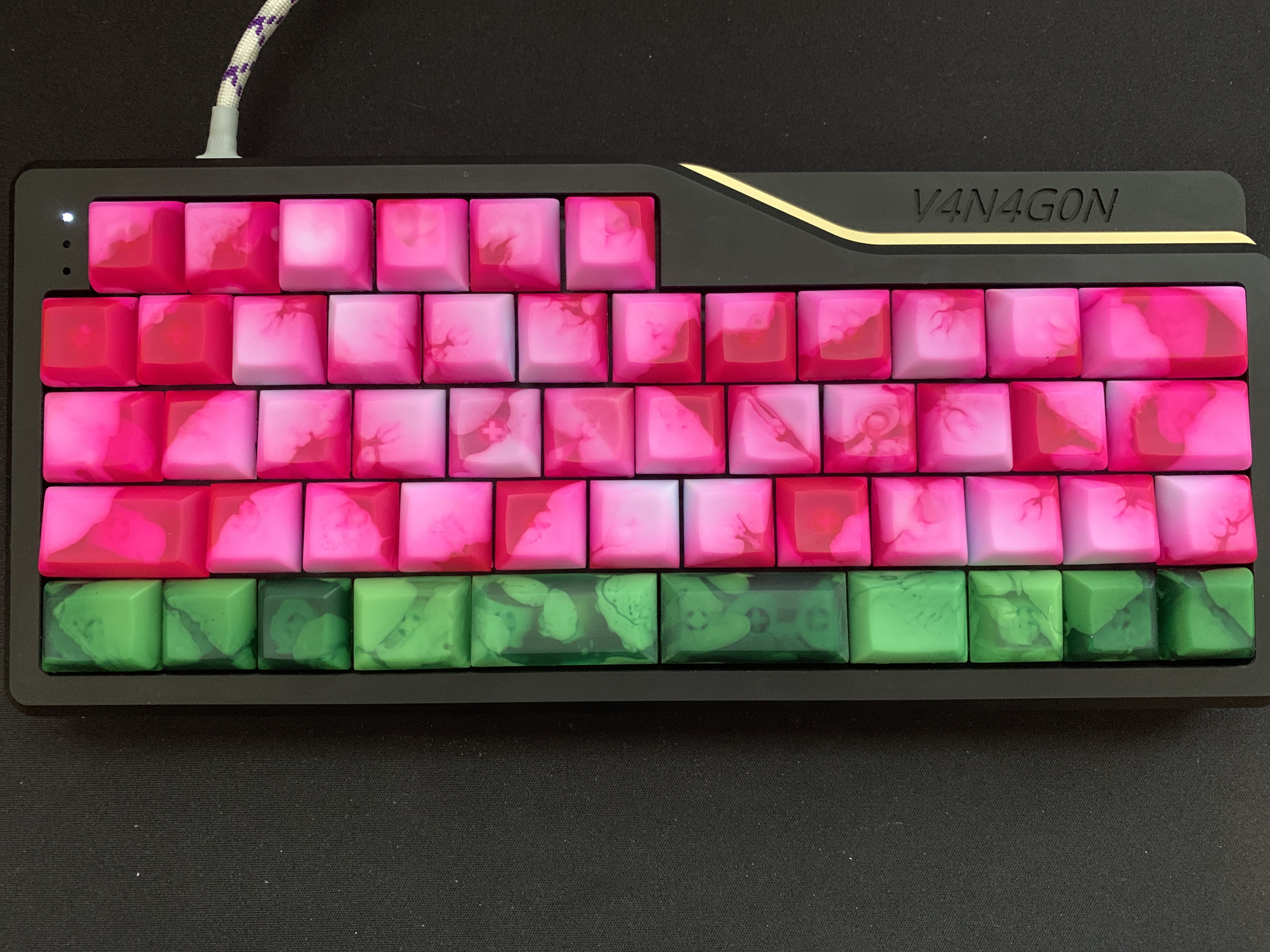 A dark green and white set. In addition to the keys shown below, a full set of MiniVan modifiers and 4.25u spacebar exist for this set.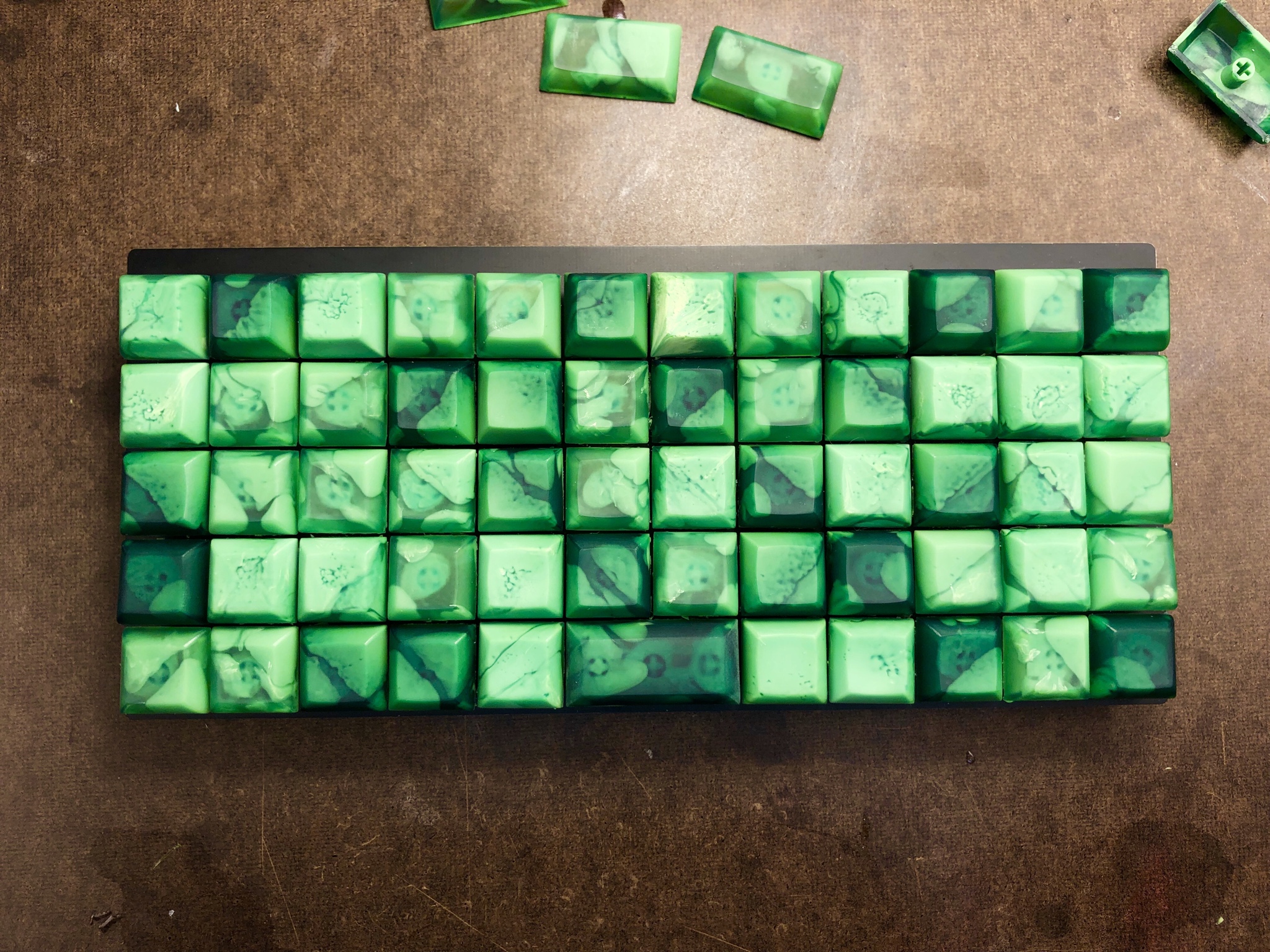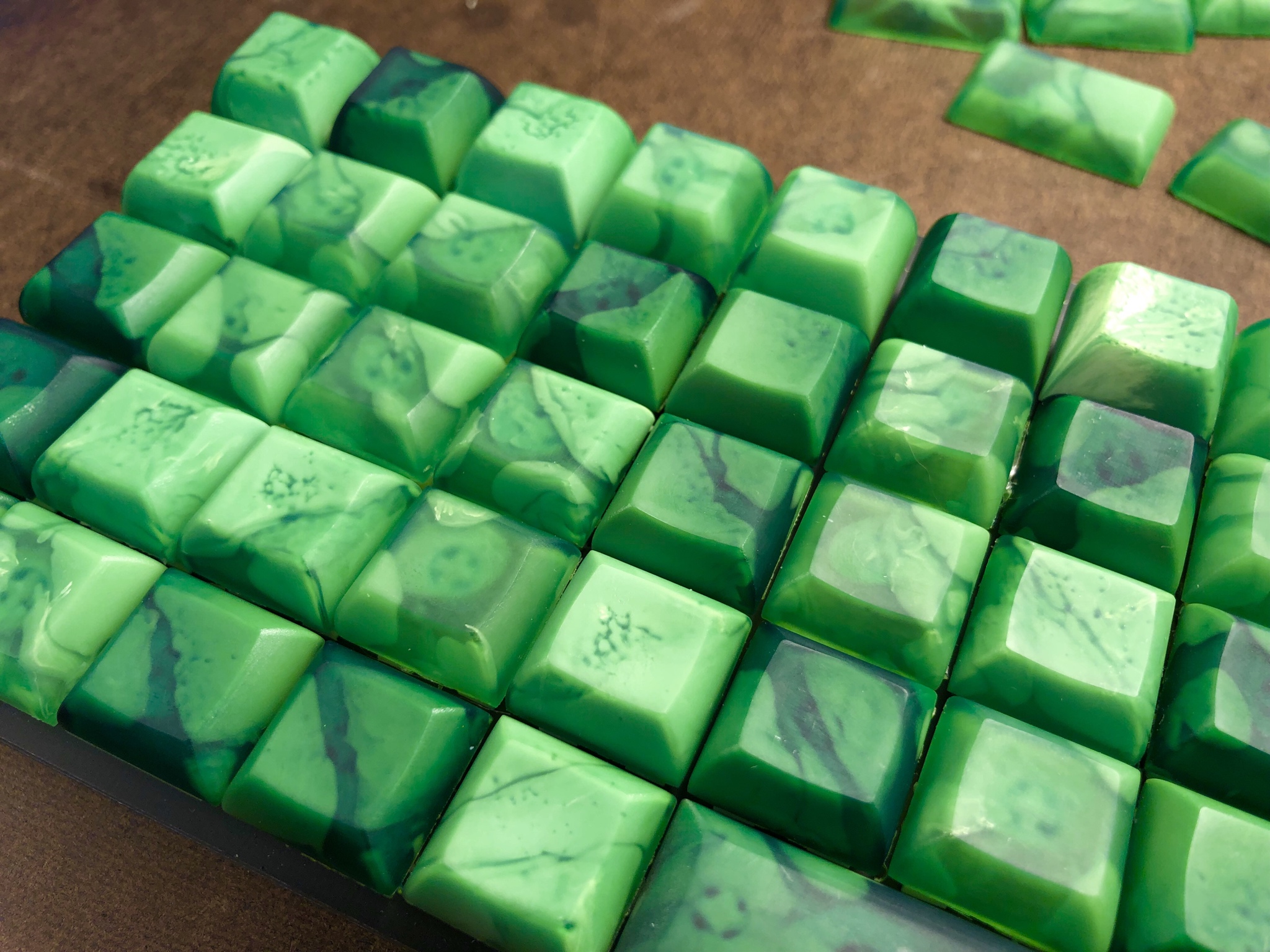 An ornge and white set. This set includes several duplicate modifier keys as well as three 4.25u spacebars in orange and white for additional contrast.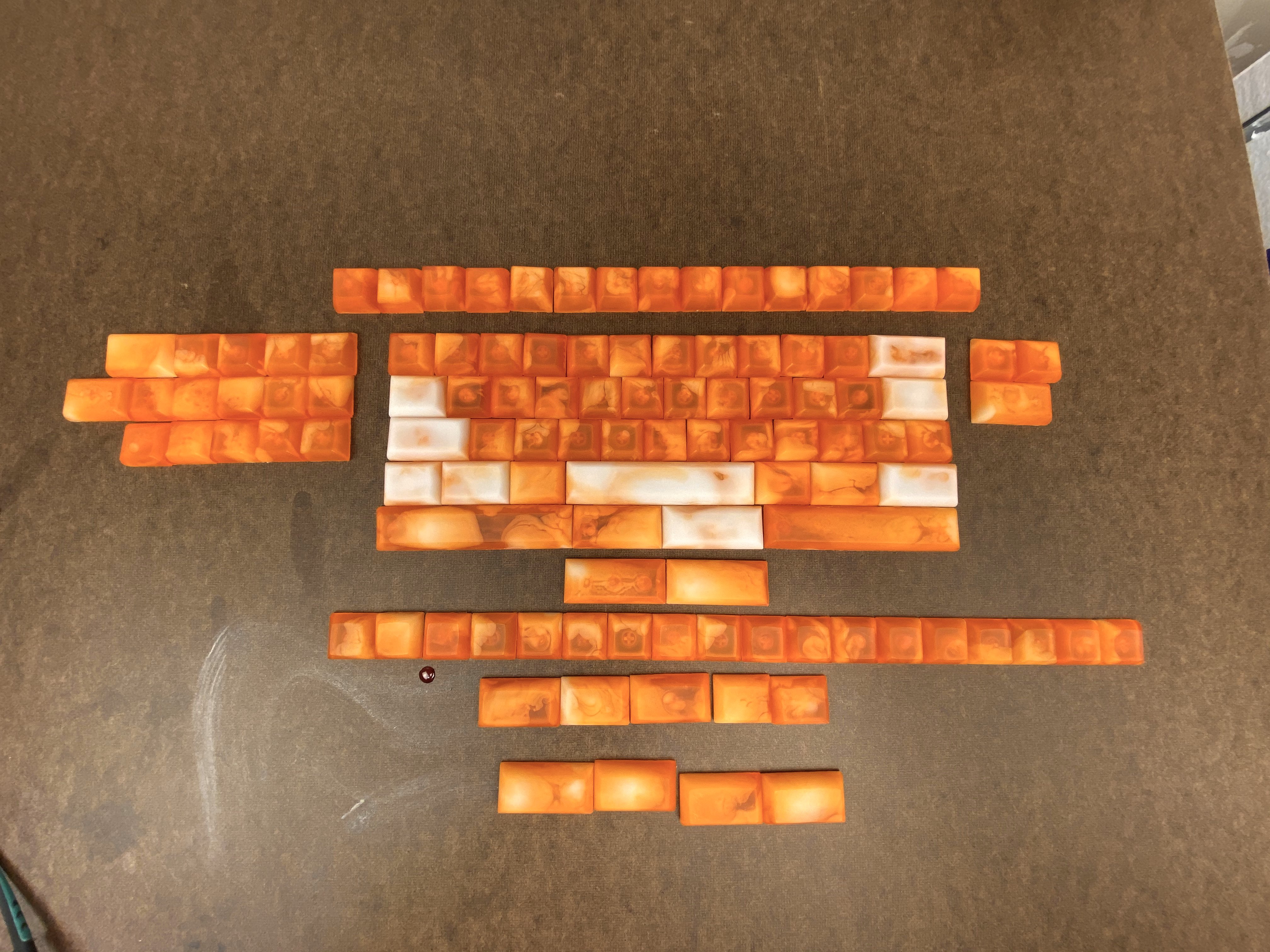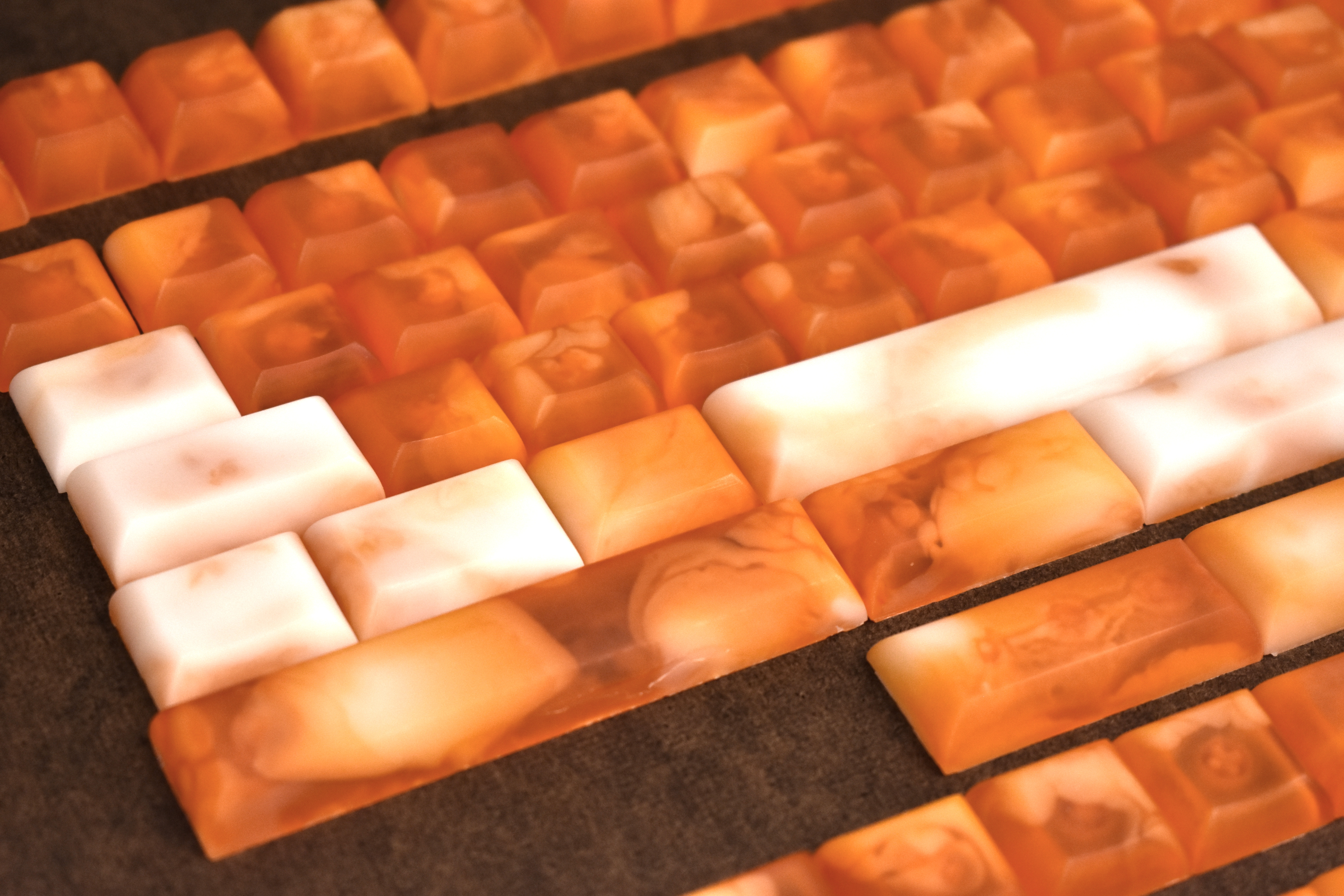 A solid blue set with light blue modifiers. In addition to the keys shown below, a 4.25u spacebar exists for this set.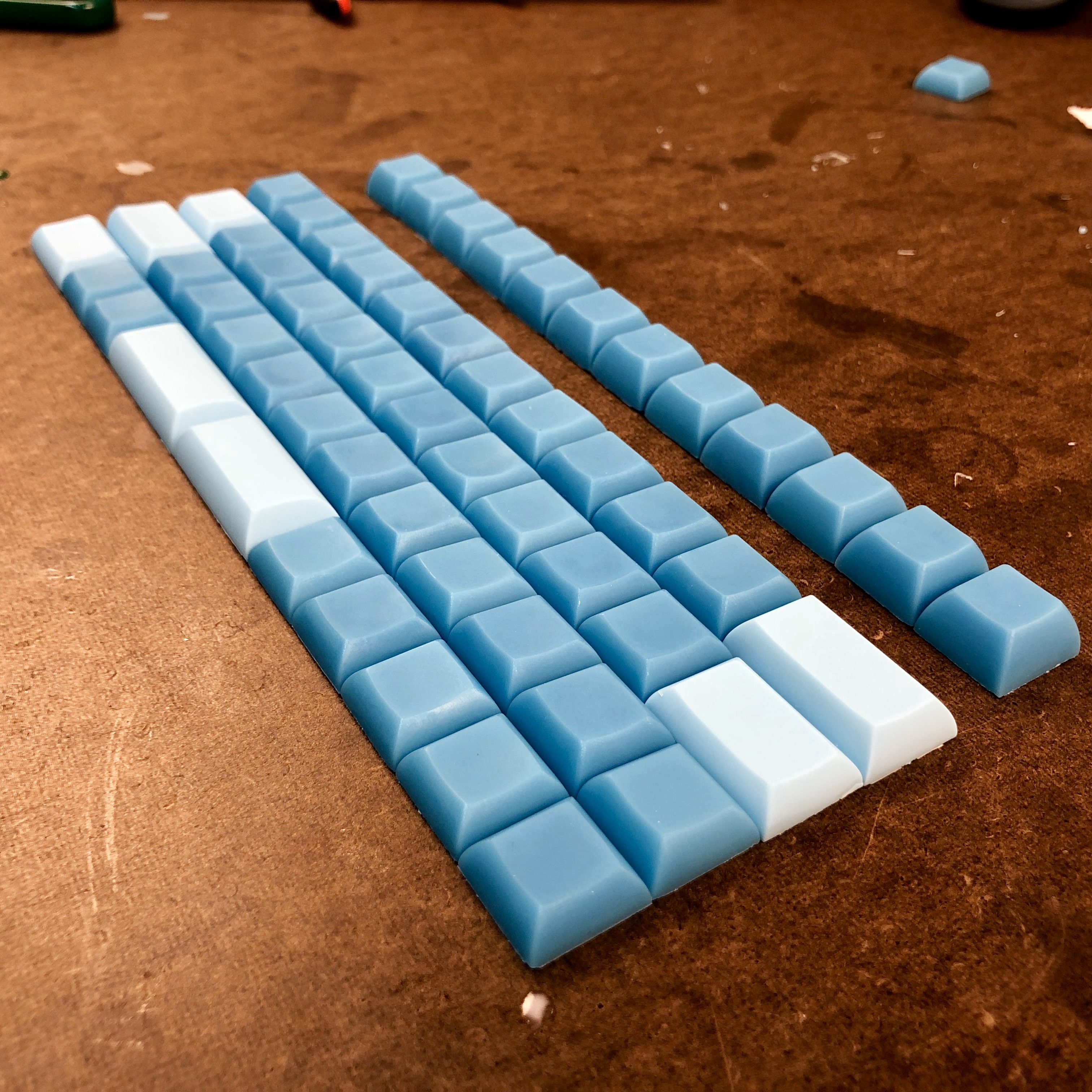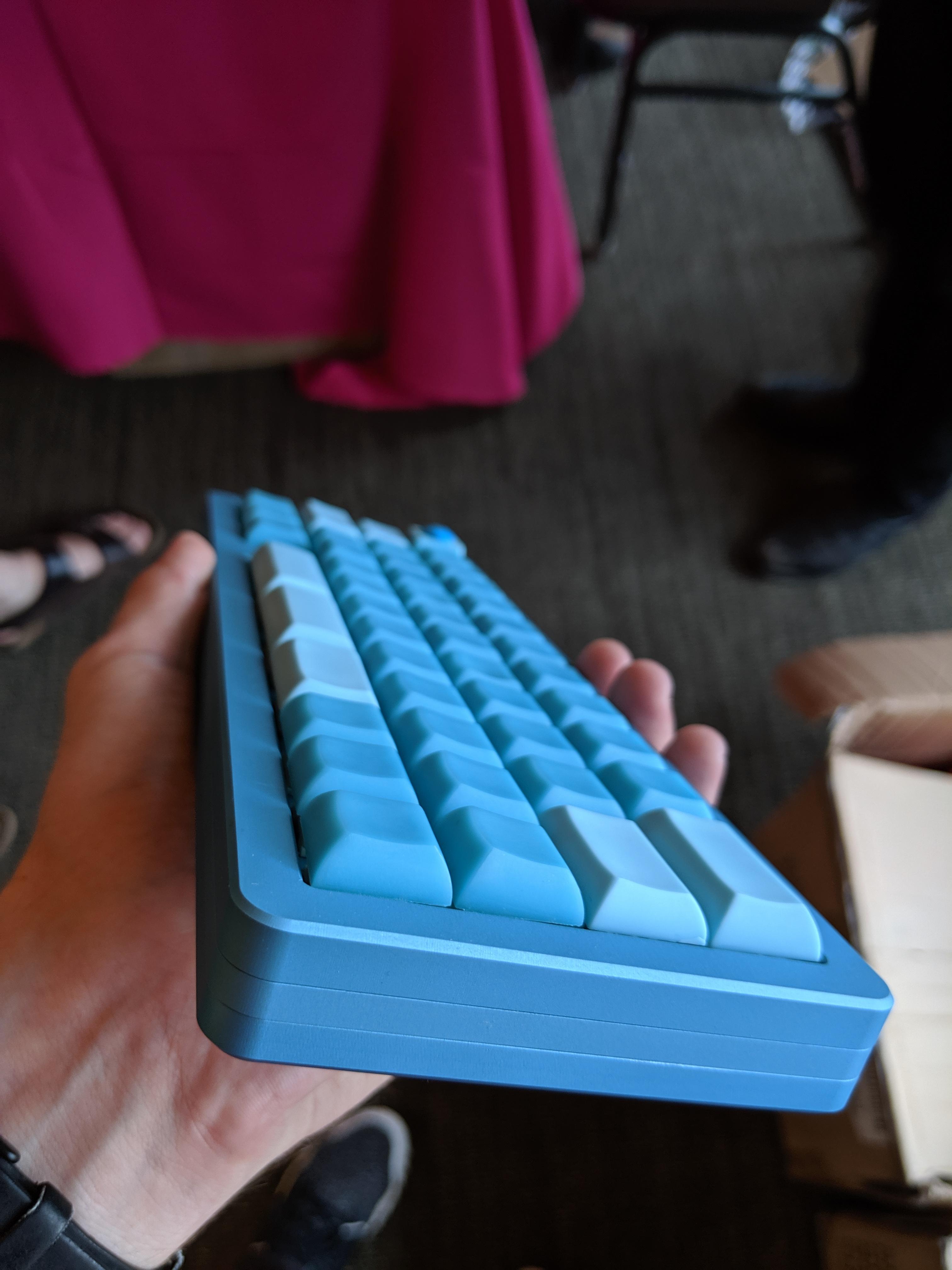 Community member Pseudoku produces and sells resin keycaps in many different profiles. While they have not produced a complete set of HuB keycaps yet, individual HuB modifier keys and spacebars in a variety of colors are routinely available for sale on their website: https://asymplex.bigcartel.com/