MHKB (MiniVan Hacking Keyboard) is a premium aluminum case designed to fit USB C based Minivan-compatible PCBs.
50 units were produced (25 each of E-Series and S-Type) and were sold for $265 as in-stock items on TheVanKeyboards.com. Kits included the four case pieces and assembly hardware.
MHKB is a high-profile three-layer sandwich mount case made from CNC-milled aluminum. The cases were finished in two anodization colors - Industrial Gray and Fabulous Teal. The case is comprised of four main pieces - TOP, PLT, BOT, and SHU. MHKB is assembled with ten M3x12mm socket cap screws that are installed through the bottom of the case and fasten into the top piece.
TOP - the top plate which is was the cornerstone of MHKB's design. There are two options for top plate styles that include integrated blockers, E-Series and S-Type, named after the creators of the layouts. The top plate is the only piece that was different between the two variants.

PLT - the switch plate is 5.1mm thick with small notches inside each cutout to allow the switches to clip in properly. The plate supports a single MiniVan layout - specifically the Southpaw + Arrows layout. This layout is compatibile with both E-Series and S-Type top pieces. The plate also includes three cutouts holes between the first 4 keys in the top row to ensure compatibility with the indicator LEDs found on the MiniVan HS PCB. MHKB is not compatible with Ketch PCBs due to the additional seven indicator LEDs on the PCB.

BOT - the case bottom includes the same PCB support ridges found on the MiniVan aluminum case and other MiniVan tray-mount cases. Four 3/4 inch cutouts on the underside function as alignment holes for the included cork pads and double as the mounting point for SHU.

SHU - the optional angled "foot" which holds the board at a six degree typing angle. It is attached with four countersunk screws installed through holes in the bottom case piece. These holes are covered by the cork pads when not in use.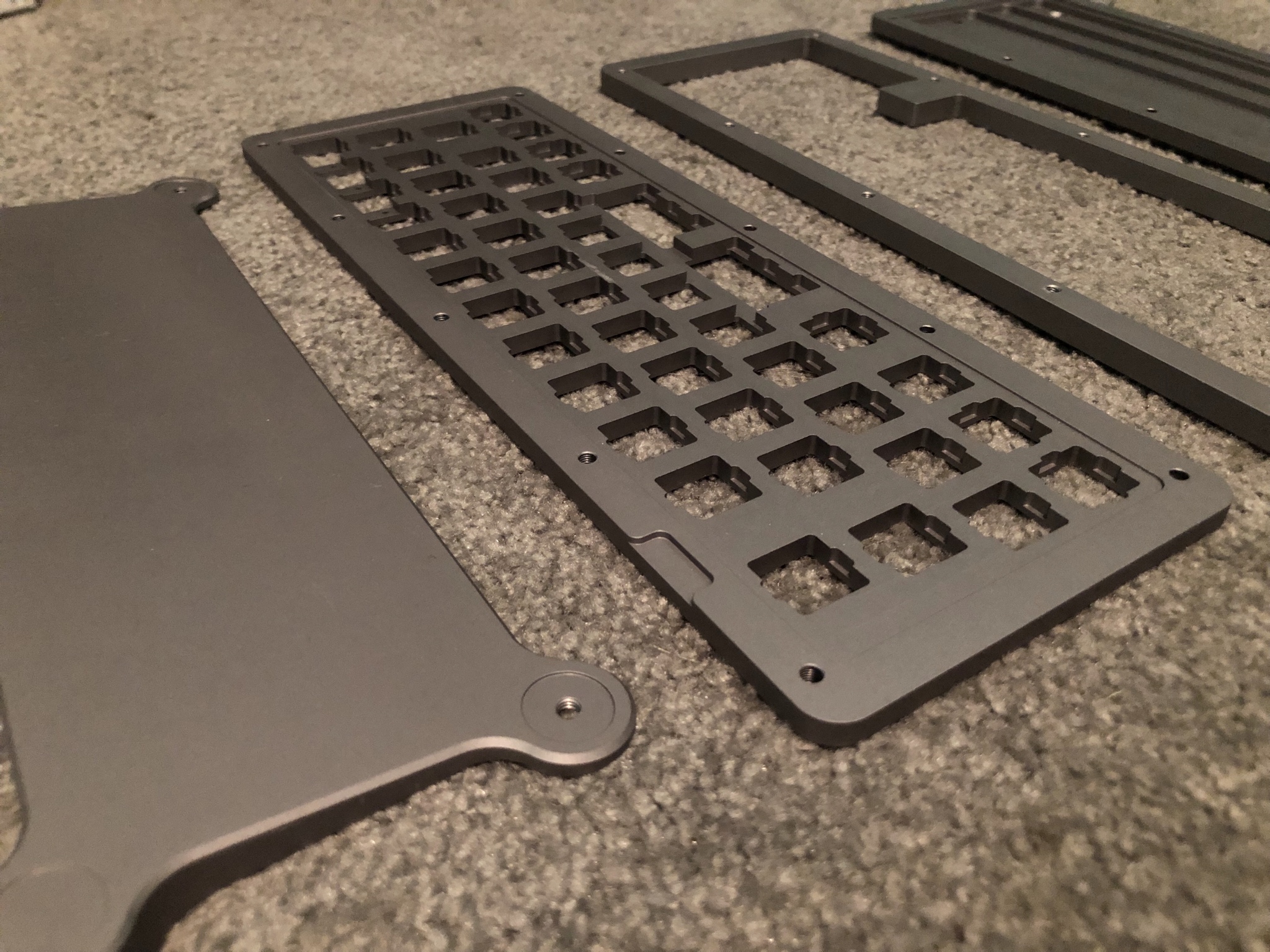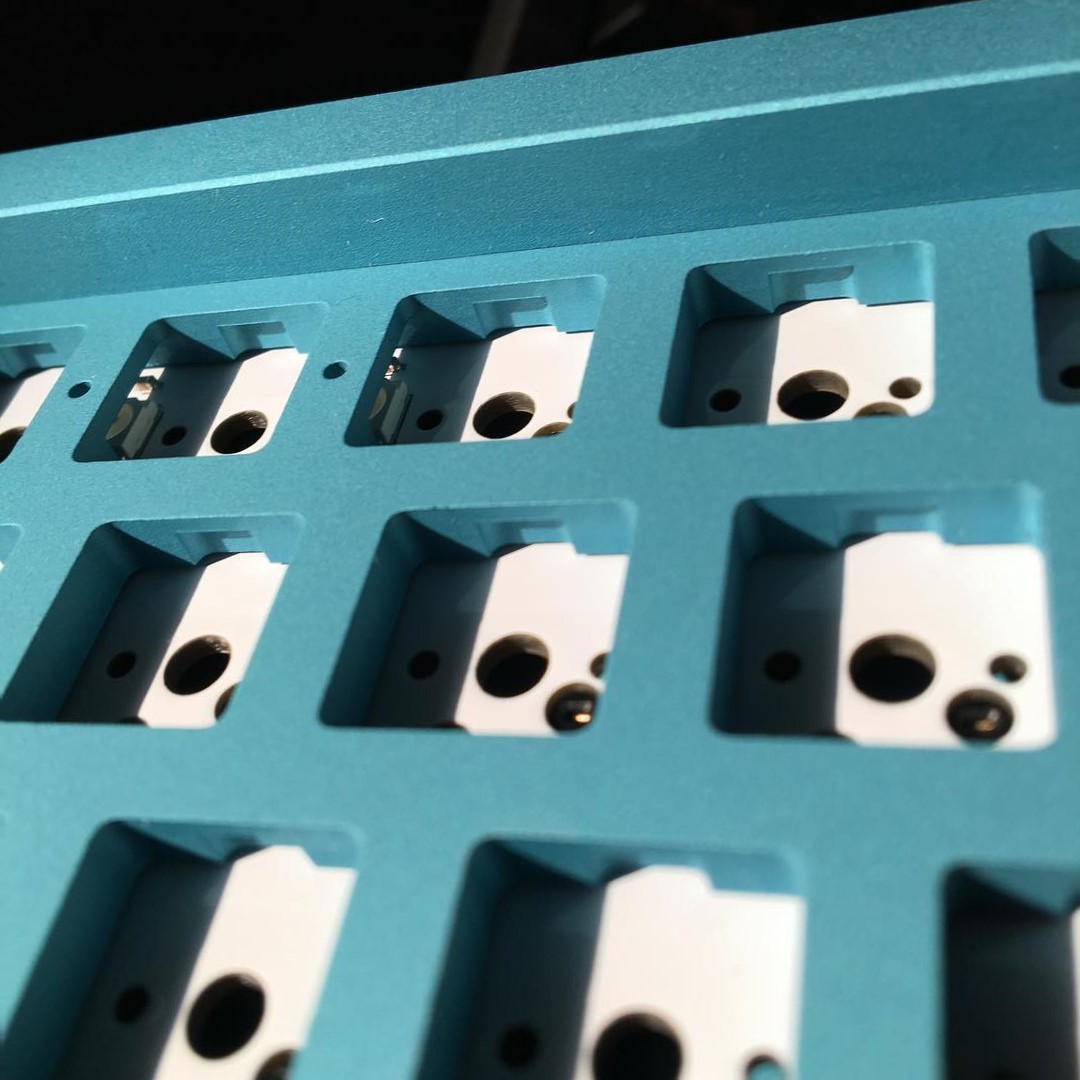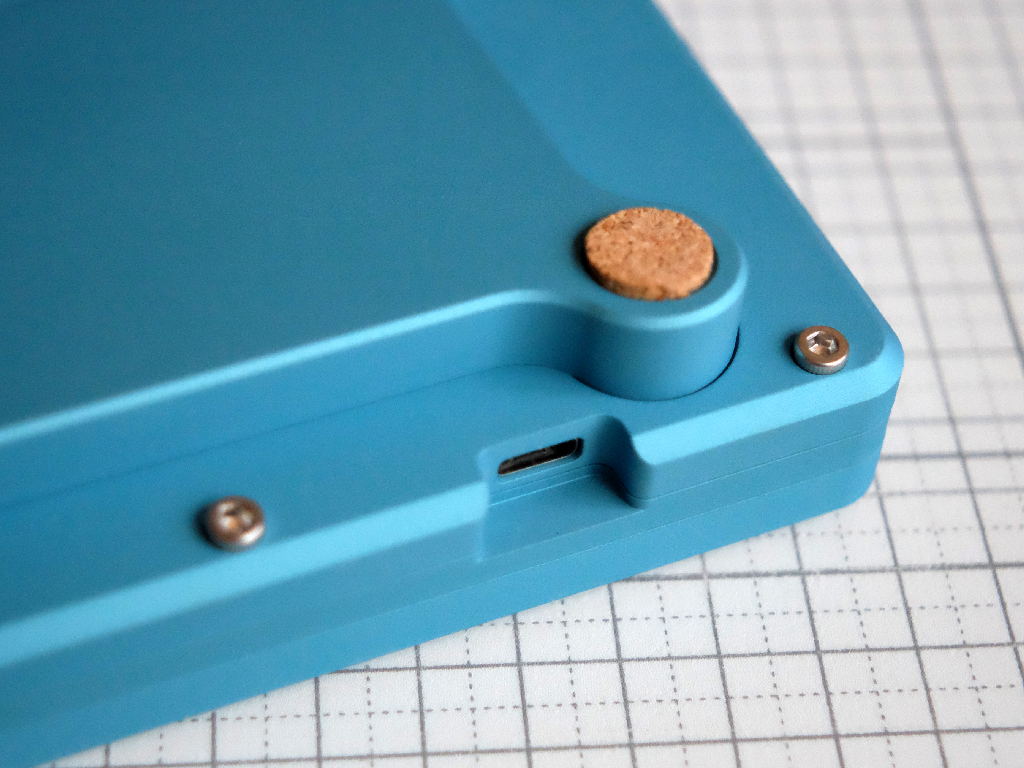 The E-Series MHKB, inspired by the Happy Hacking Keyboard, includes balanced 1u bottom corner blockers on the top plate.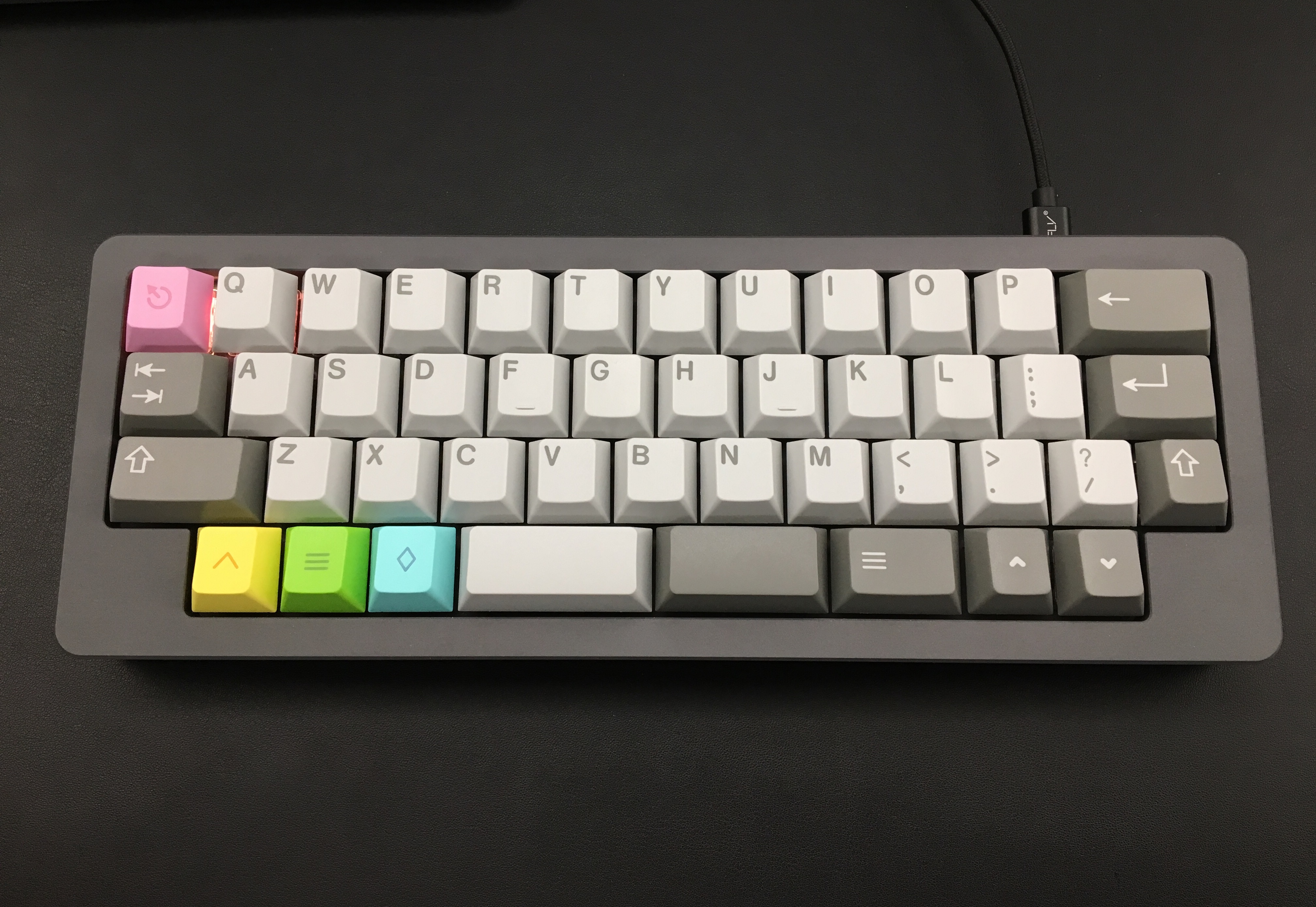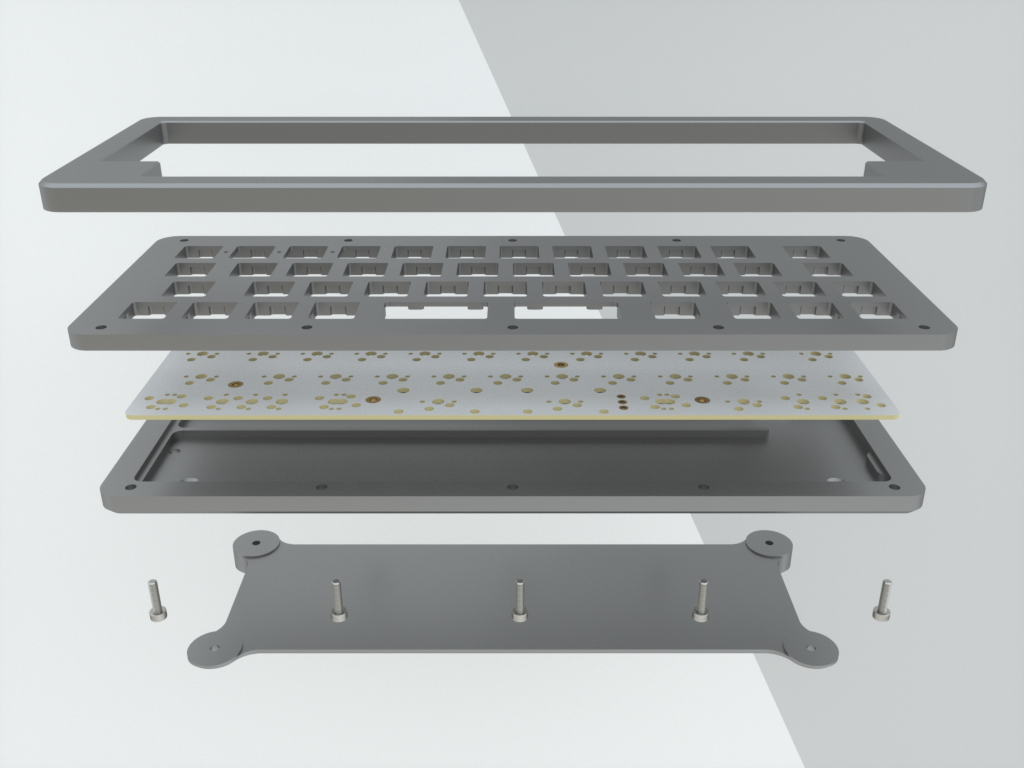 The S-Type MHKB includes a single asymmetric 1u blocker placed immediately to the left of the spacebars.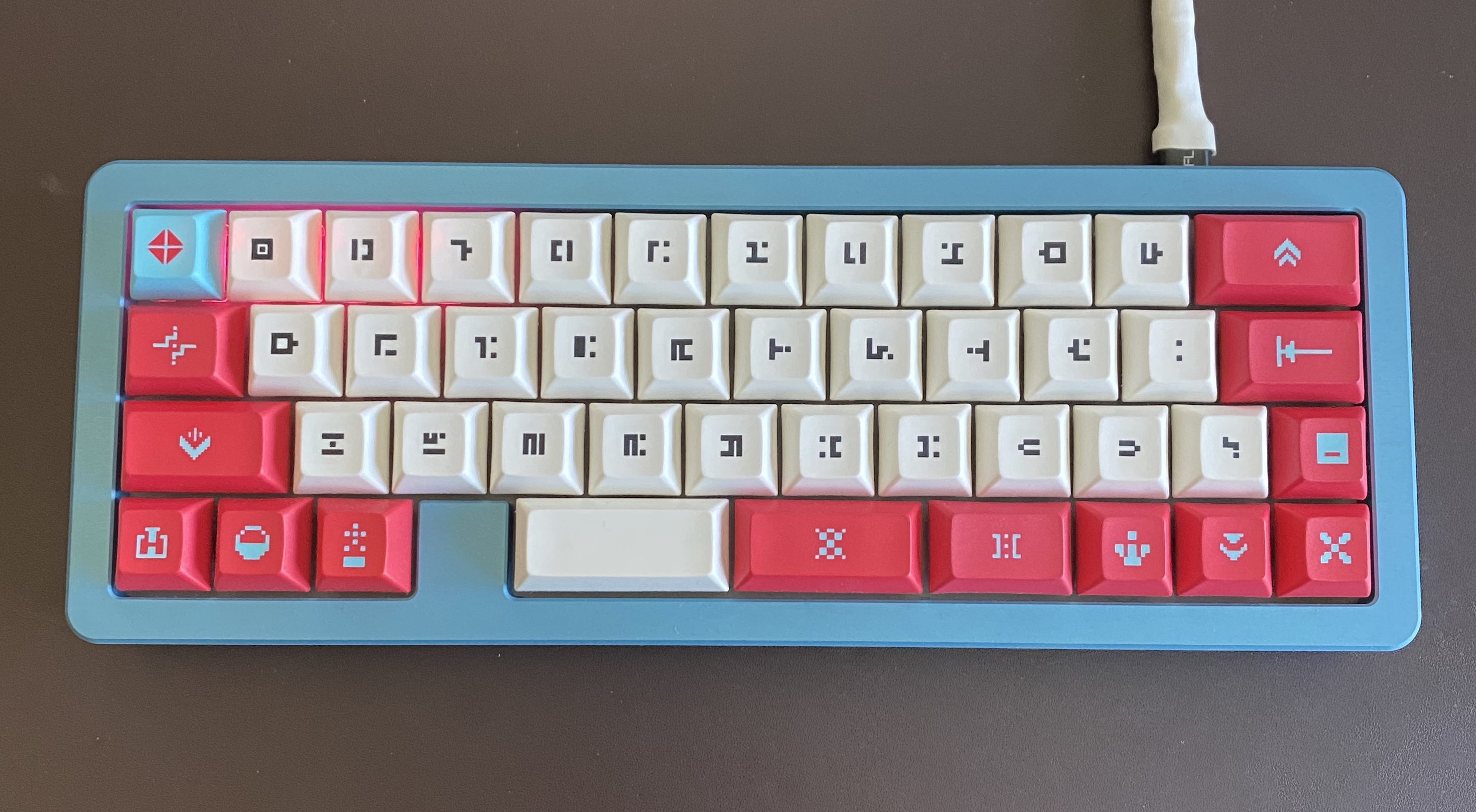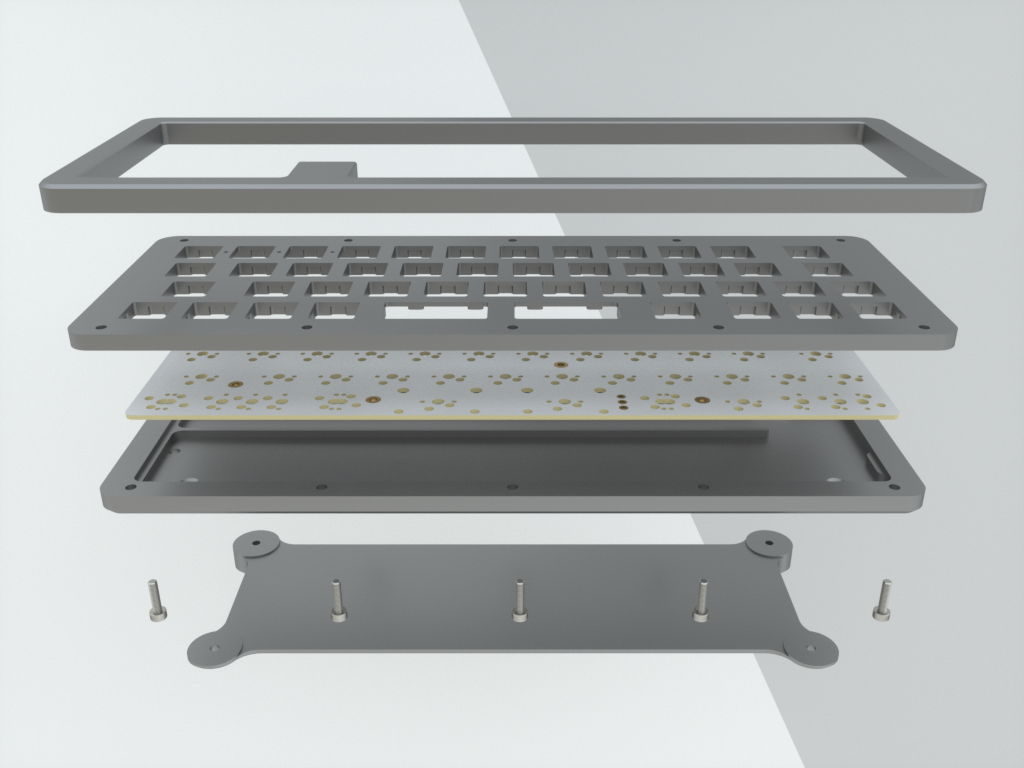 Several 3D printed prototypes were produced that featured a unique blocker combination that was not included in the production run of metal cases. The top plate includes a 1u blocker in the bottom left and a 1.5u blocker between the spacebars and arrow cluster.