GMK Paperwork is a doubleshot ABS keycap set produced by GMK. The set was sold in early 2019 as part of a group buy and extras were sold as in-stock items on TheVanKeyboards.com and olkb.com.
9 months after the HuB Kickstarter was cancelled, GMK Paperwork was created as way to bring the original concept for HuB Paperwork into the real world. The set features light gray alphas, dark gray modifiers, medium gray arrow keys, and several brightly colored accent keys inspired by highlighters. GMK Paperwork was produced using 13 custom colors that were matched to Signature Plastics ABS color chips.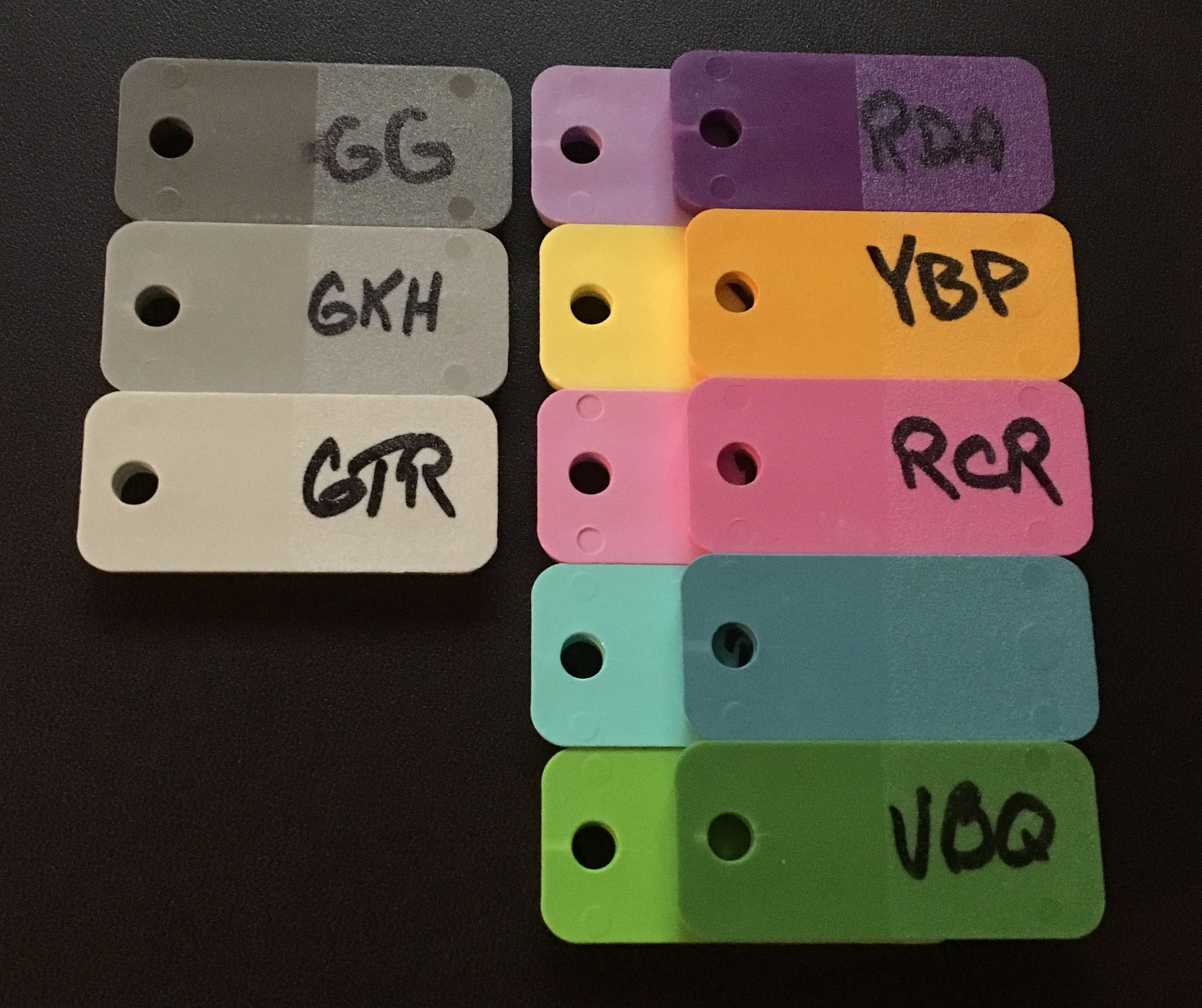 GMK Paperwork was designed to fit the most common 40% keyboards in early 2019. A total of 69 keys are included in the set. Example layouts of the keycaps for several popular 40% boards can be found in the first post of the GMK Paperwork IC thread on GeekHack.
Color codes (these are Signature Plastics ABS color codes): GG, GKH, GTR, RDA, RCJ, YBP, YCE, RCR, RCS, BDG, BFQ, VBQ, VAT