Hull is a low-profile case for USB-C based Minivan-compatible PCBs.
Hull is a low-profile bottom-mount case with a minimalist design made from CNC-milled aluminum. The aluminum is left raw (not anodized/painted) which allows the metal to oxidize over time. The switch plate is attached to the bottom case with four M2x6mm screws installed through small tabs in the corners on the left and right edges of the board. The middle of the board is not supported in any way by the case, allowing end users to customize the amount of board flex by using different materials for the switch plate. The switch plate includes 10 holes between the first 11 switch positions in the top row to support the indicator LEDs on the MiniVan HS and Ketch PCBs.
A DXF file for cutting your own switch plates can be found on the Files page.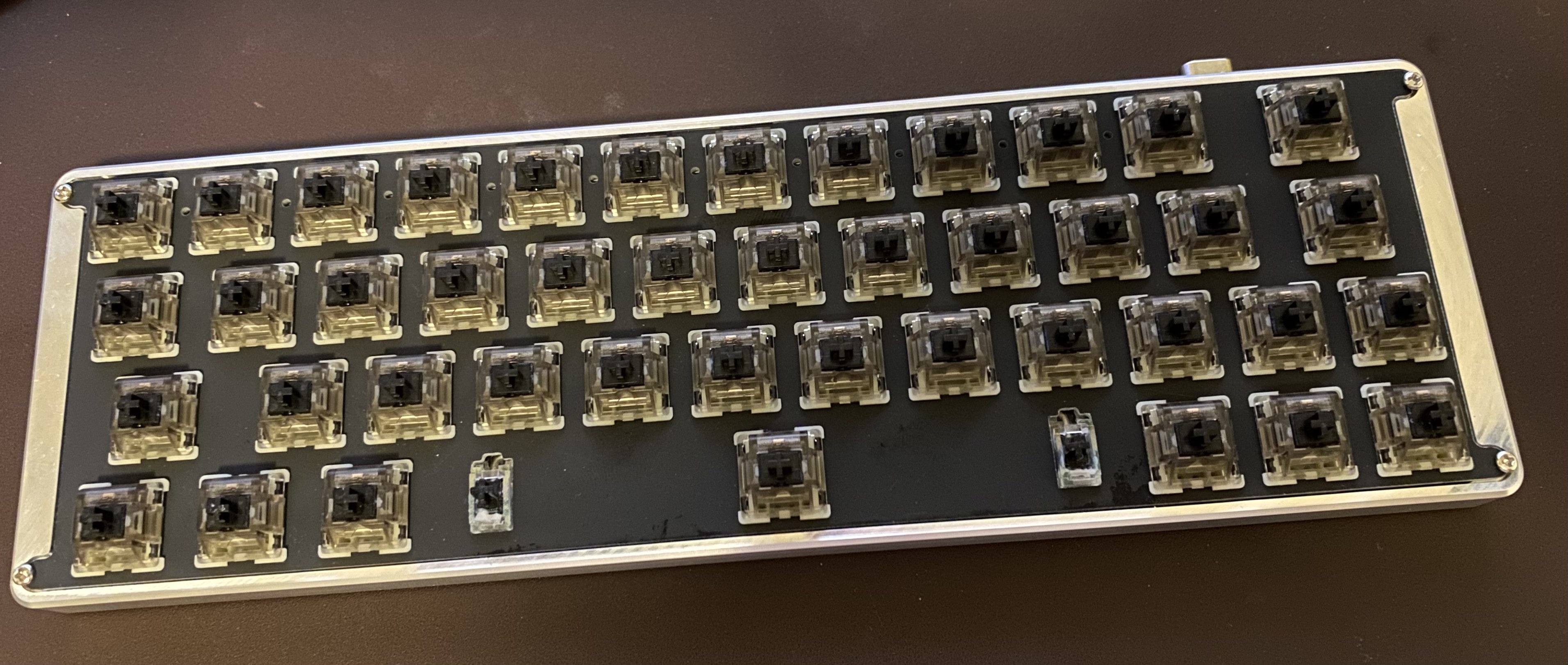 Some users have reported that the legs of switches can touch the inside bottom of the case when using flexible plate materials (polycarbonate, POM, etc). While not common during normal typing, a moderate amount of force pushing down in the middle of the board (such as when installing keycaps) can flex the plate enough to allow the switch legs to contact the case bottom. This can potentially cause a short between multiple switches, sending erroneous keypresses to the host. While this is highly unlikely to damage a PCB it can be avoided by adding a layer of electrical tape or thin foam to the inside bottom of the case as an insulating layer. This issue is exacerbated when using 0305 Mill-Max sockets as the sockets themselves are longer than the legs of the switches.
Although it was not designed to be compatible with Sketch PCBs, the aluminum case can be easily modified with a small saw or files to add a notch that supports the top-side USB port found on Sketch boards. Trash Man demonstrated this by filing a notch into an extra round 1 case that had already been damaged in shipping.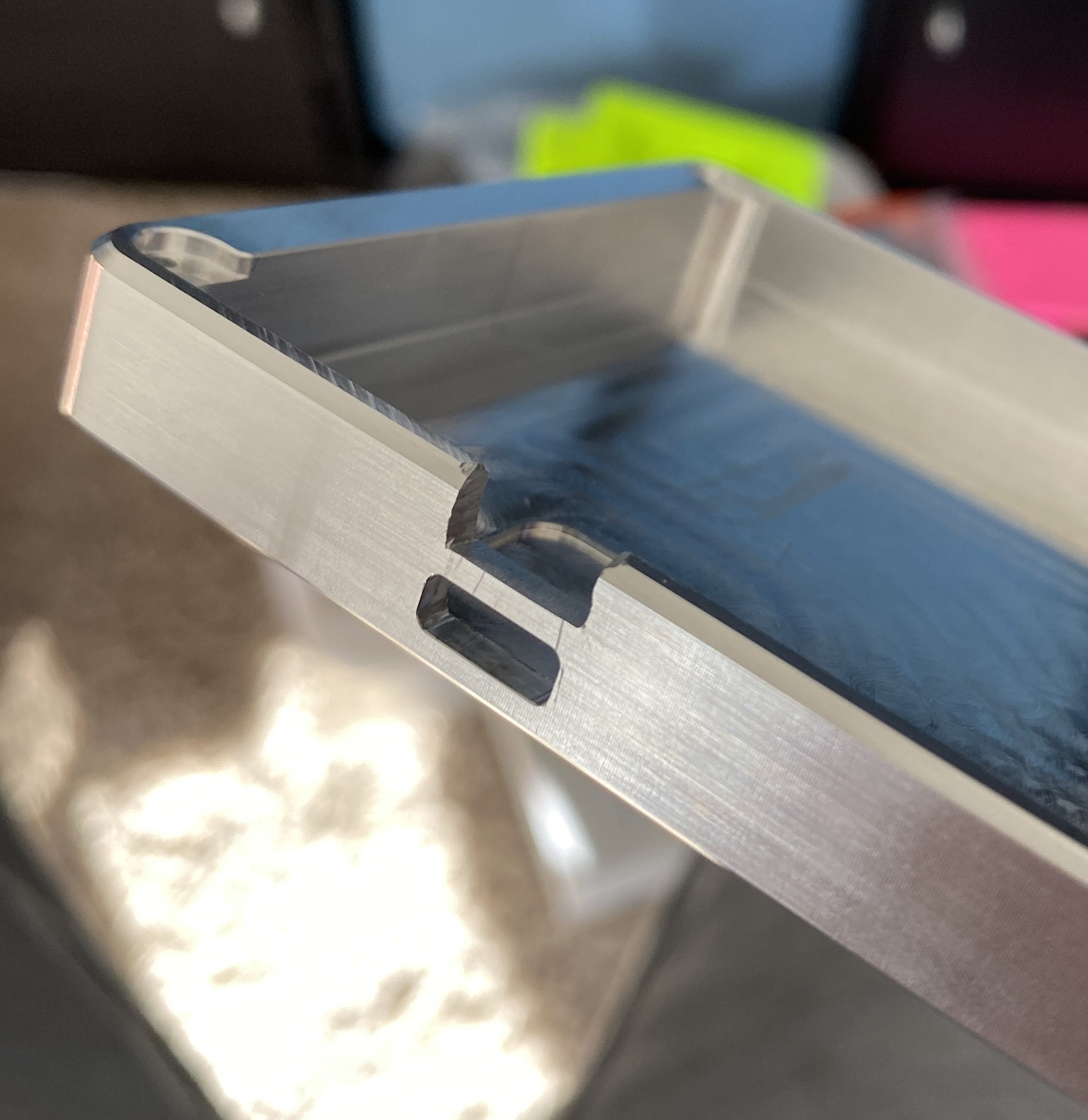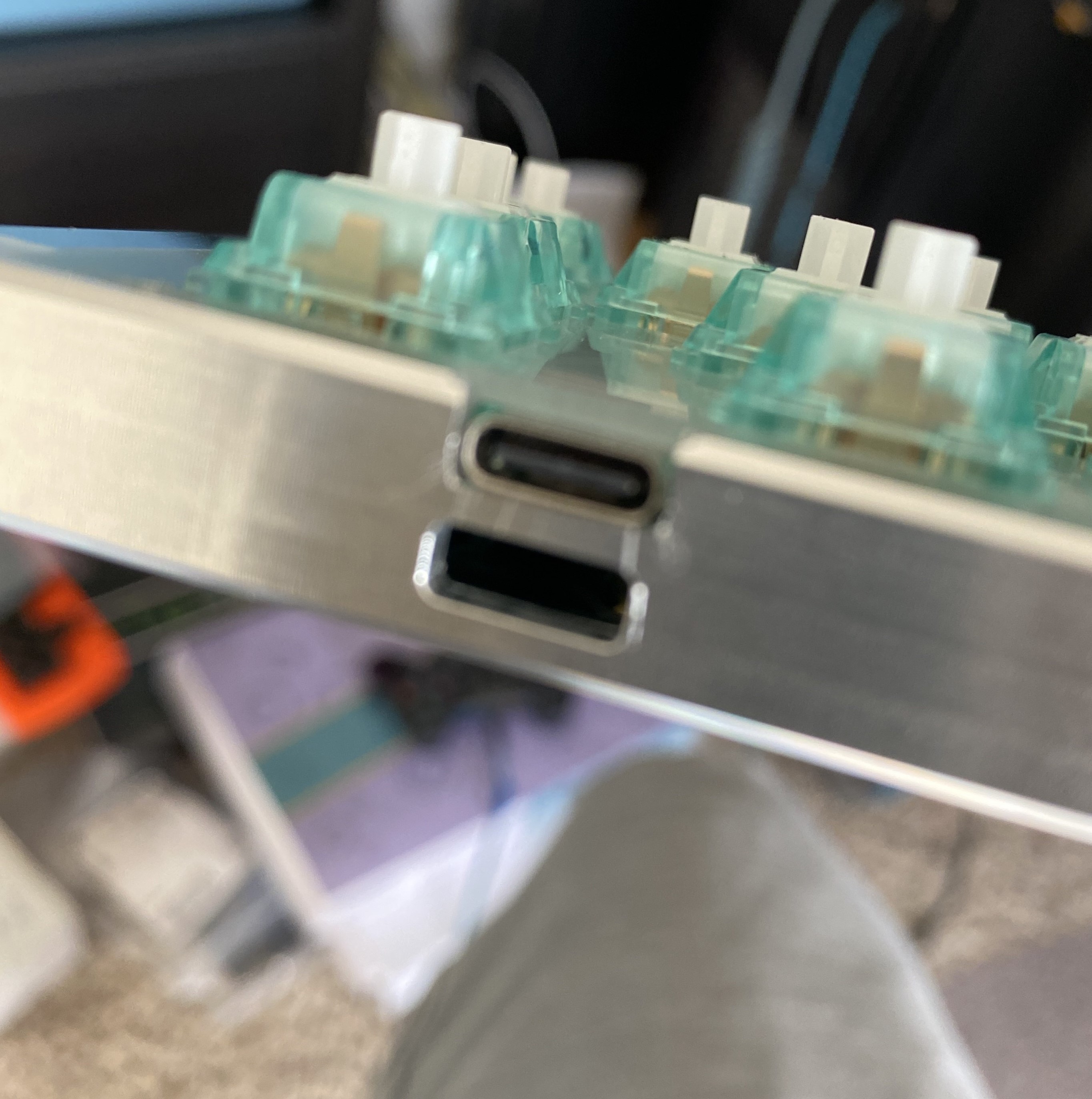 The first group buy of 20 "Memorial Edition" cases ran in February 2021. Hull kits were sold as in-stock items on Trashman.club for $160. Kits included the aluminum case bottom, two FR4 plates (one split-space Arrows MiniVan layout and one JetVan layout), mounting screws, and cork feet.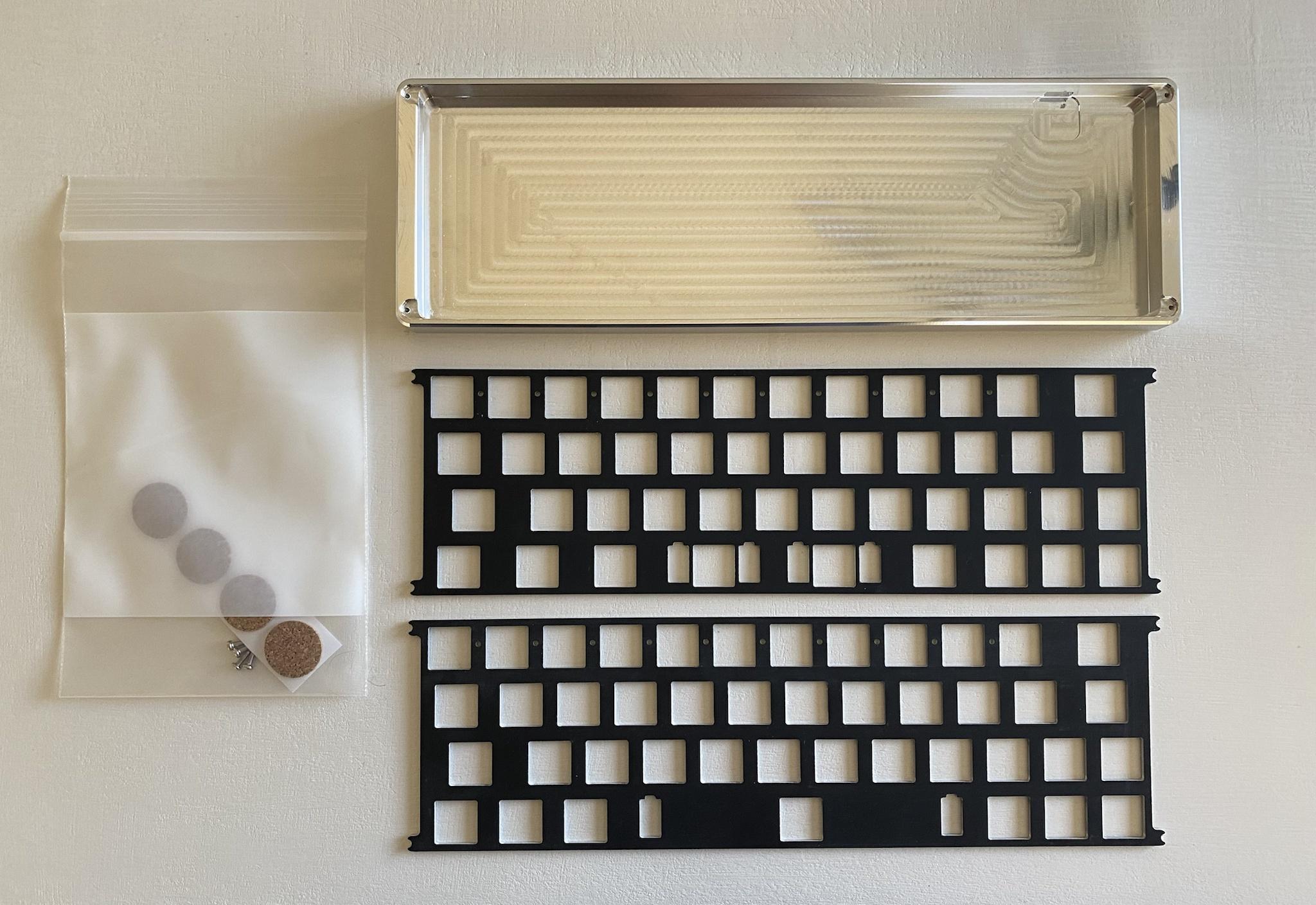 Community member TheBlackHammer produced KnuckHull, a custom case inspired by Hull and Rackmount. The case is milled from a single block of metal with a handle on the left side as well as cutouts in the case bottom similiar to the polycarbonate Rackmount to ensure compatibility with Airport Shuttle PCBs.