KnuckHull is a low-profile portable case for USB-C based Minivan-compatible PCBs created by community member TheBlackHammer.
KnuckHull is a low-profile bottom-mount case that combines the best elements of Hull and Rackmount. Like both of those cases, KnuckHull is milled from a single piece of metal. The three-finger handle from Rackmount is included on the left side. Hull plates are supported using the same bottom-mount style with four M2x6mm screws securing the plate through small tabs in the corners of the board. The middle of the plate is not supported in any way by the case, allowing end users to customize the amount of flex by using different plate materials. Cutouts are included in the bottom of the case to ensure compatibility with the Bluetooth module and a large battery for Airport Shuttle.
A DXF file for cutting your own Hull switch plates can be found on the Files page.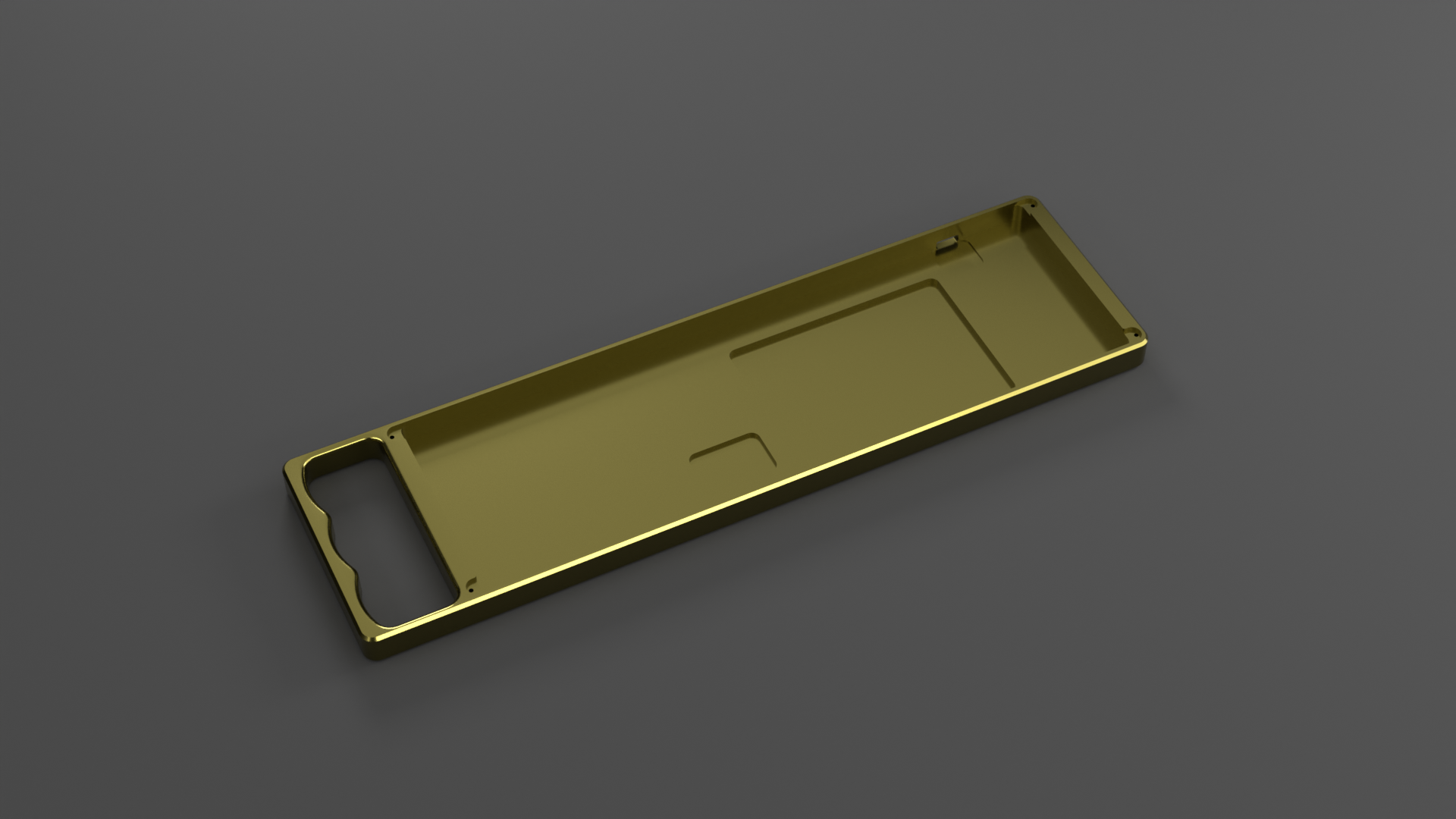 The first round of 30 cases were produced following a group buy in April 2021. The cases were named "Brass Knuckhull", a wordplay of brass knuckles. Cases were sold for a base price of $155 with options for add-on FR4, polycarbonate, or brushed brass plates in a variety of layouts. Cases from the first group buy were mirror polished and clear coated at the factory to preserve the finish. Matching brass M2 screws and adhesive cork feet were included with each case.

An IC for an all-copper KnuckHull is active in the #copper-knuckhull channel in the 40% Keyboards Discord server. The case will be mirror polished but will not be clear coated like the original brass version. The board is expected to cost more than the brass version due to the higher price of pure copper (brass is an alloy of copper and zinc).