MiniVan-HS is a hotswap PCB designed for the MiniVan keyboard by TheVanKeyboards.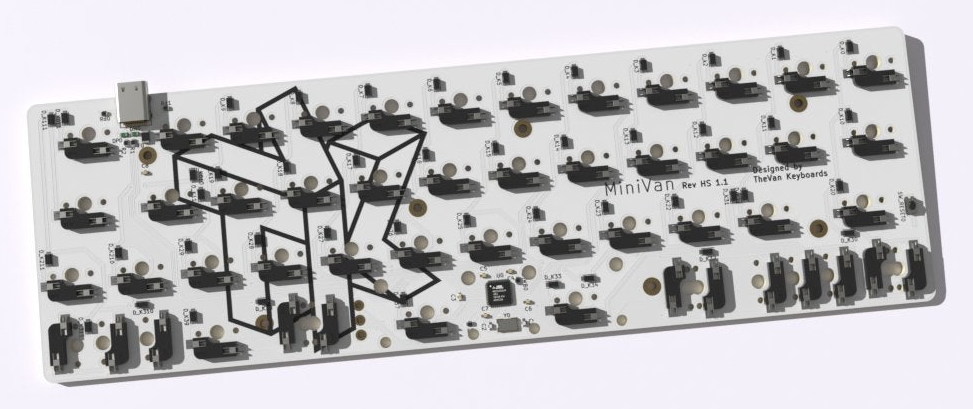 The board premiered with the release of the KUMO keyboard that was sold on Kickstarter. It was the third PCB designed for the MiniVan by TheVanKeyboards and the only TVK PCB to include Kaihl hotswap sockets.
Following the closure of TheVanKeyboards.com in October 2019, TheKey.Company acquired exclusive rights to produce and sell the MiniVan, including existing PCB and case designs. New MiniVan keyboard kits are available for purchase directly from TheKey.Company and include a rev 1.1 MiniVan HS PCB with a new silkscreen.
The MiniVan-HS PCB is a hotswap MiniVan PCB based on the original TheVan44 PCB. It is covered in white solder mask with black silkscreen. The front of the board includes three RGB indicator LEDS located between the first 4 switches of the top row. The back of the board contains all of the remaining components including Kaihl hotswap sockets for every possible switch position. The silkscreen on the back of the PCB includes the name of the board, its revision number, and the text "Designed by TheVan Keyboards".
All switches in the top 3 rows are arranged in the north-facing orientation. Leveraging the fact that Cherry MX switches are square and can work in any orientation, the bottom row includes a mixture of north-, east-, and west-facing switch locations with corresponding hotswap sockets arranged as necessary to allow for hotswap support on all layouts.
The following MiniVan PCB layouts were supported by all models of the MiniVan-HS PCB:
Standard
Arrows
Southpaw
Southpaw + Arrows
425 Spacebar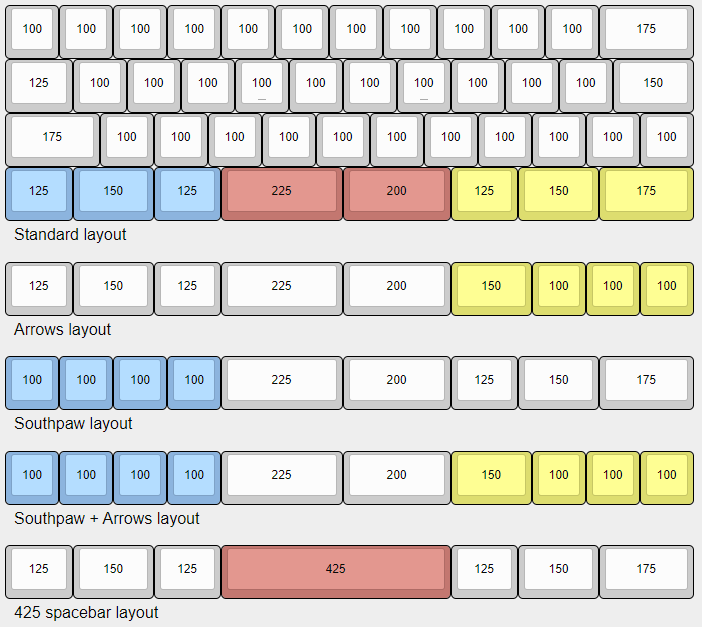 Prototype boards for the KUMO kit carried the 1.0 revision number. They were only ever pictured in promotional images for the KUMO Kickstarter. It is unlikely that we will ever see one in the wild.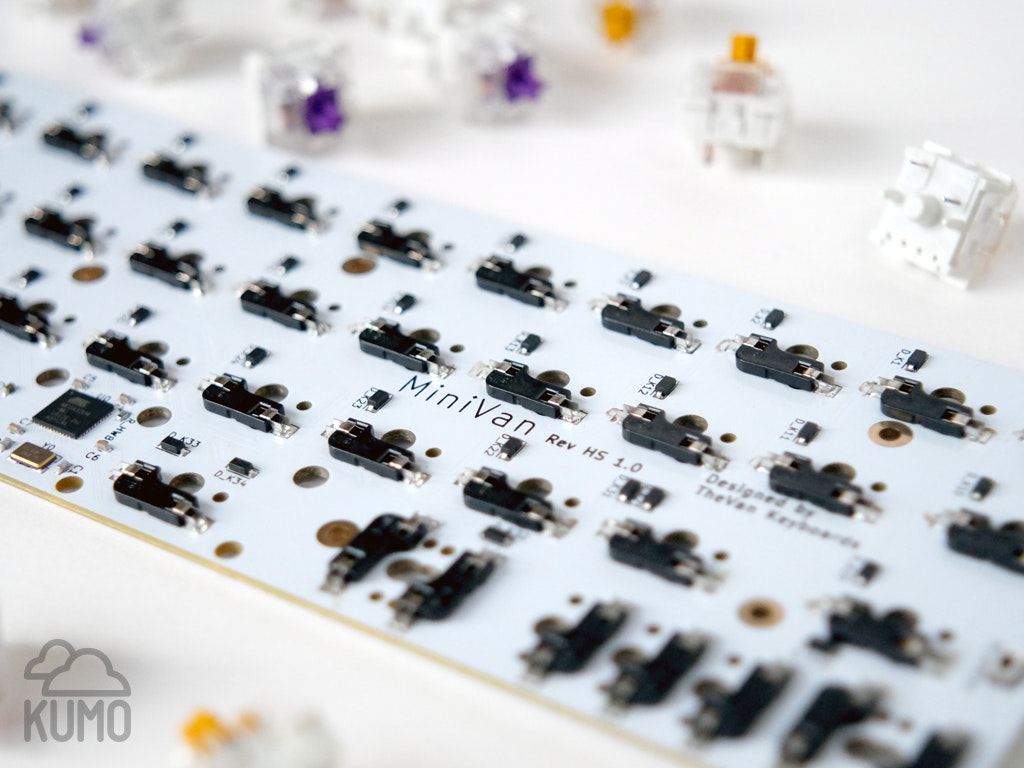 The boards that shipped with KUMO kits included an updated 1.1 revision number. It is not clear from photographs what was changed between the revisions. Standalone PCBs were sold on TheVanKeyboards.com once Kickstarter fulfillment was complete.
At one point some B-Stock boards were sold at a discount. These boards only support the USB C cable inserted in a single orientation.


On February 15, 2019, a limited-edition hotswap PCB was available as part of the "Catalyst" lineup. The PCB was sold alongside a limited-edition smoked Catalyst case. The PCB includes a new silkscreen design on the front based on the dice lattice pattern. The back of the PCB features the updated TVK cube logo.

An updated rev 1.1 PCB is included with MiniVan kits purchased from TheKey.Company. The new silkscreen features an off-center TKC logo on the front while the back includes updated text that reads "Distributed by The Key Dot Company LLC".