Rackmount is a portable case with a handle designed to fit USB C based Minivan-compatible PCBs.
Less than 50 units of the original brass Rackmount were produced and sold for $500 each through pre-orders and later as in-stock items on TheVanKeyboards.com. Kits included the case, assembly hardware, and a set of GMK N6TU1-CR keycaps.
Rackmount is extremely low-profile (less than 10mm thick) and includes a carrying handle on the left side. It was designed as a case for an "on-the-go" board that could be easily carried around as needed (e.g. in a datacenter). The case is so thin that the top of the PCB sits nearly flush with the top of the case. Installing switches with a switch plate resulte in the plate "floating" over the top of the case.
Two unique Rackmounts were produced as one-off prototypes. The first was made from brass and then bead blasted rather than polished. The second was milled from aluminum and then coated in a mirror-like nickel plating.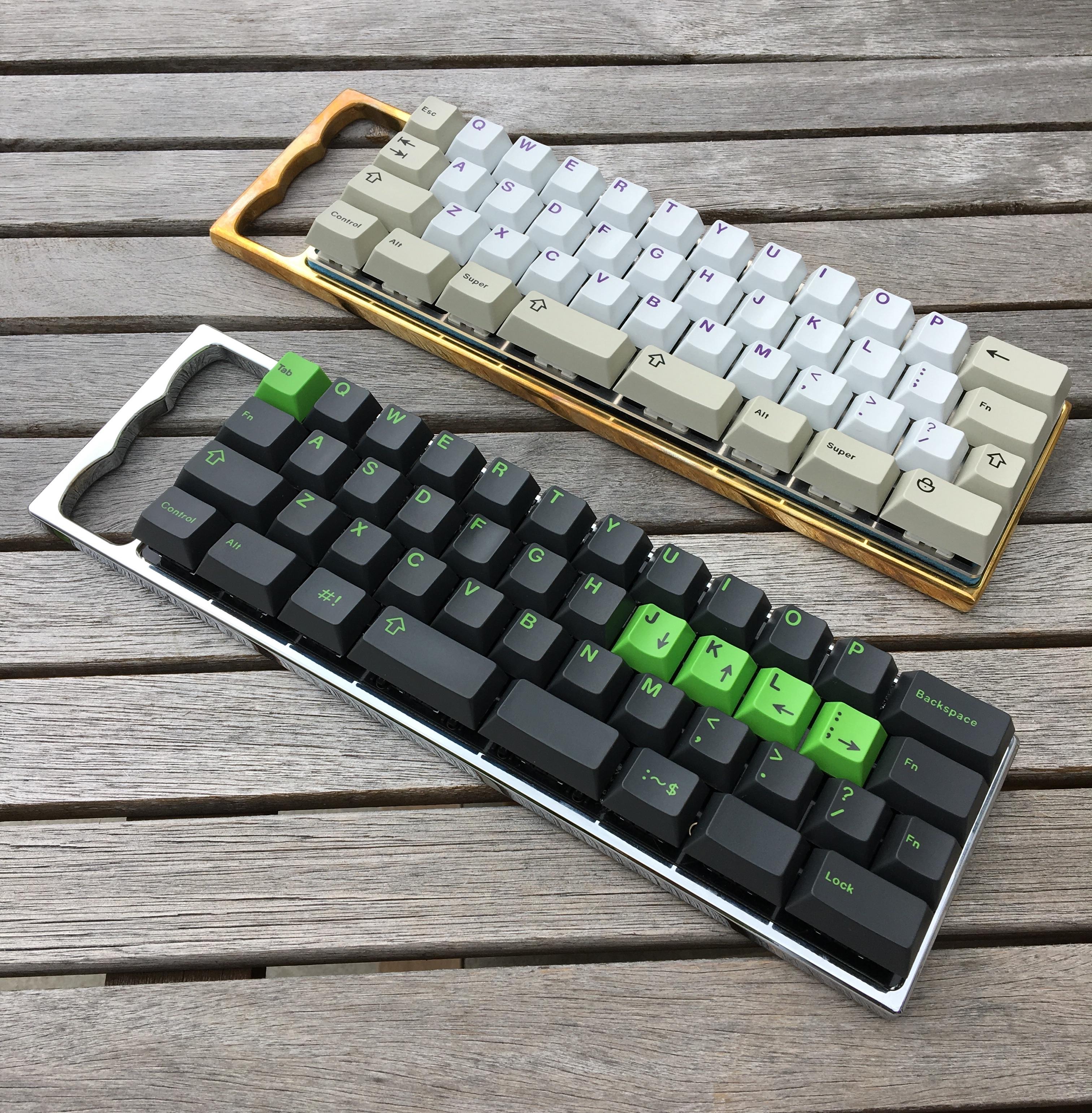 The original Rackmount was produced and sold in late 2018. Nicknamed "the bitch slapper", the cases were CNC-machined from a single piece of solid brass which was then polished to a mirror finish. The brass was not clear-coated which allowed it to develop a natural patina as the brass oxidized over time.
An STL file for 3D printing a copy of the original Rackmount can be found on the Files page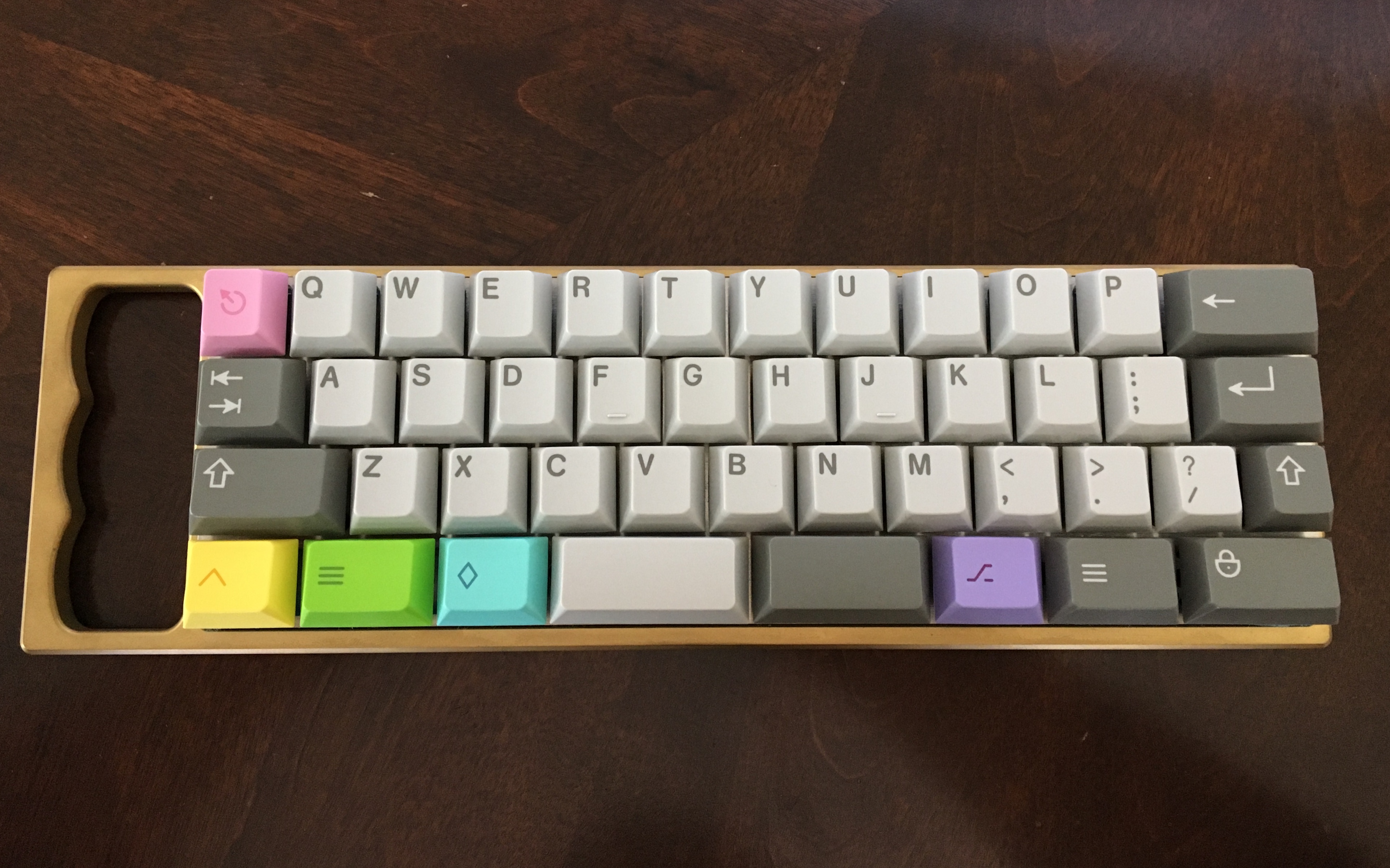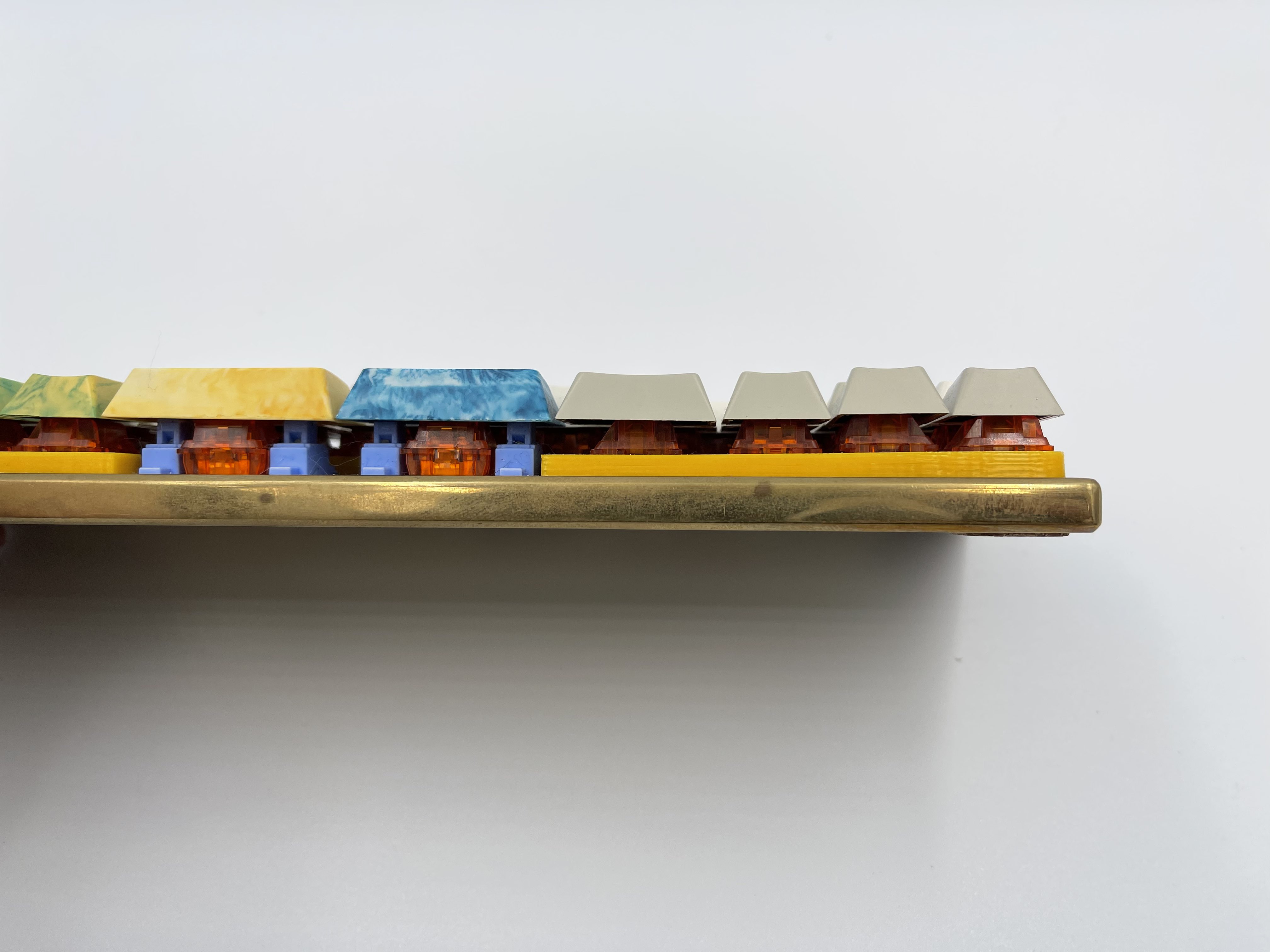 A modified version of Rackmount (known as PCrack) was designed in late 2020 by Aeternus Decorum to be produced out of CNC-milled polycarbonate. The original Rackmount model was modified with a thicker bottom, making the case roughly 1mm taller than the brass version. This revision was designed specifically to better support the Airport Shuttle PCB. Cutouts were added to accomidate a large battery and the Bluetooth module on the underside of the PCB. The bottom-right screw post was removed to make space for the battery well.
The 82mm x 59mm battery cutout is sized to fit large lithium polymer batteries up to 4mm thick. The largest known battery that can fit in the case is a 2500mAh unit (model 375678) that can can be purchased here: https://www.amazon.com/dp/product/B07BTTRCTT
A STEP file for the polycarbonate Rackmount can be found on the Files page


Community member Mux created a modified version of the polycarbonate Rackmount case to support the Sketch PCB. The USB cutout was moved several millimeters higher to match the top-side USB port location on Sketch. The battery well and Bluetooth module cutouts were removed as Sketch has no support for Bluetooth. The screw post in the bottom-right has been restored.
The STEP file can be found on the Files page.