Holster is a two-piece hard plastic cover for MiniVan keyboards.
Holster was created as a $95,000 stretch goal for the KUMO Kickstarter campaign. While the Kickstarter reached its $85,000 funding goal, it fell $1,643 short of the stretch goal. A limited number of Holsters were produced and sold to backers as add-ons at the end of the Kickstarter campaign. A second revision of Holsters were produced with the updated "TVK" cube logo and were sold for a limited time on TheVanKeyboards.com for $50.
TheVan Keyboards Holsters were produced by Henry Holsers.
The Holster shell is made from two pieces of injection-molded plastic woven together with a long, singlue piece of shock cord. A keyboard can simply slide into the open end of the case for easy storage. The front piece includes an embossed logo and holes for the shock cord. The back piece is fitted with several attachment loops as well as a belt clip attached with screws.
Holster was designed to fit keyboards using the MiniVan plastic case and MiniVan aluminum case. Other slim cases like Rackmount and Hull are compatible but proper fitment will depend on the height of the keycaps. Cases with thick bezels such as MHKB and Coriander will not fit in a Holster.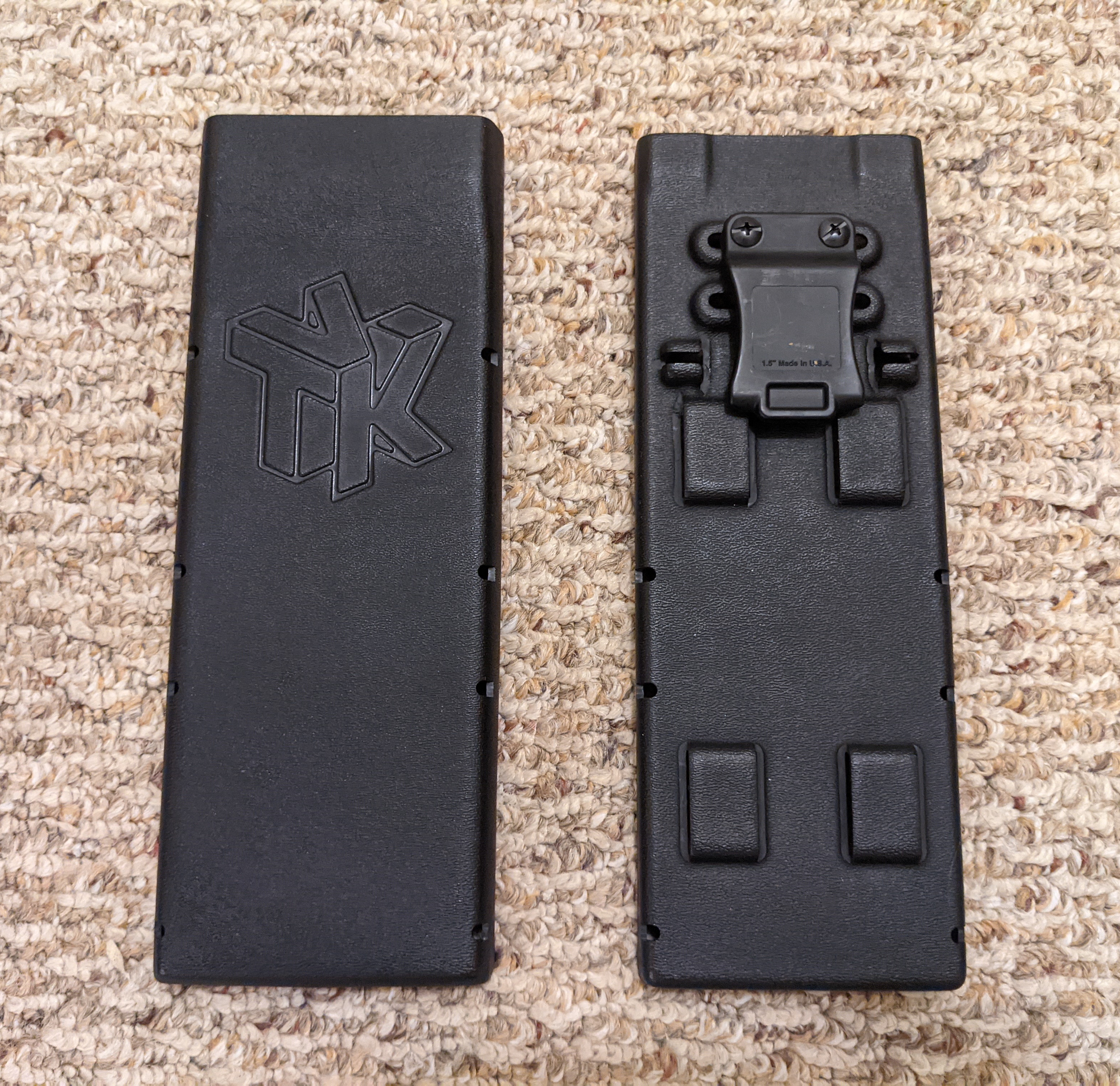 There are two known prototype Holster styles that were produced. One features the TVK van logo embossed in the front plastic. The second was seen during the KUMO Kickstarter campaign and includes an extra loop of shock cord to wrap around the open end of the case.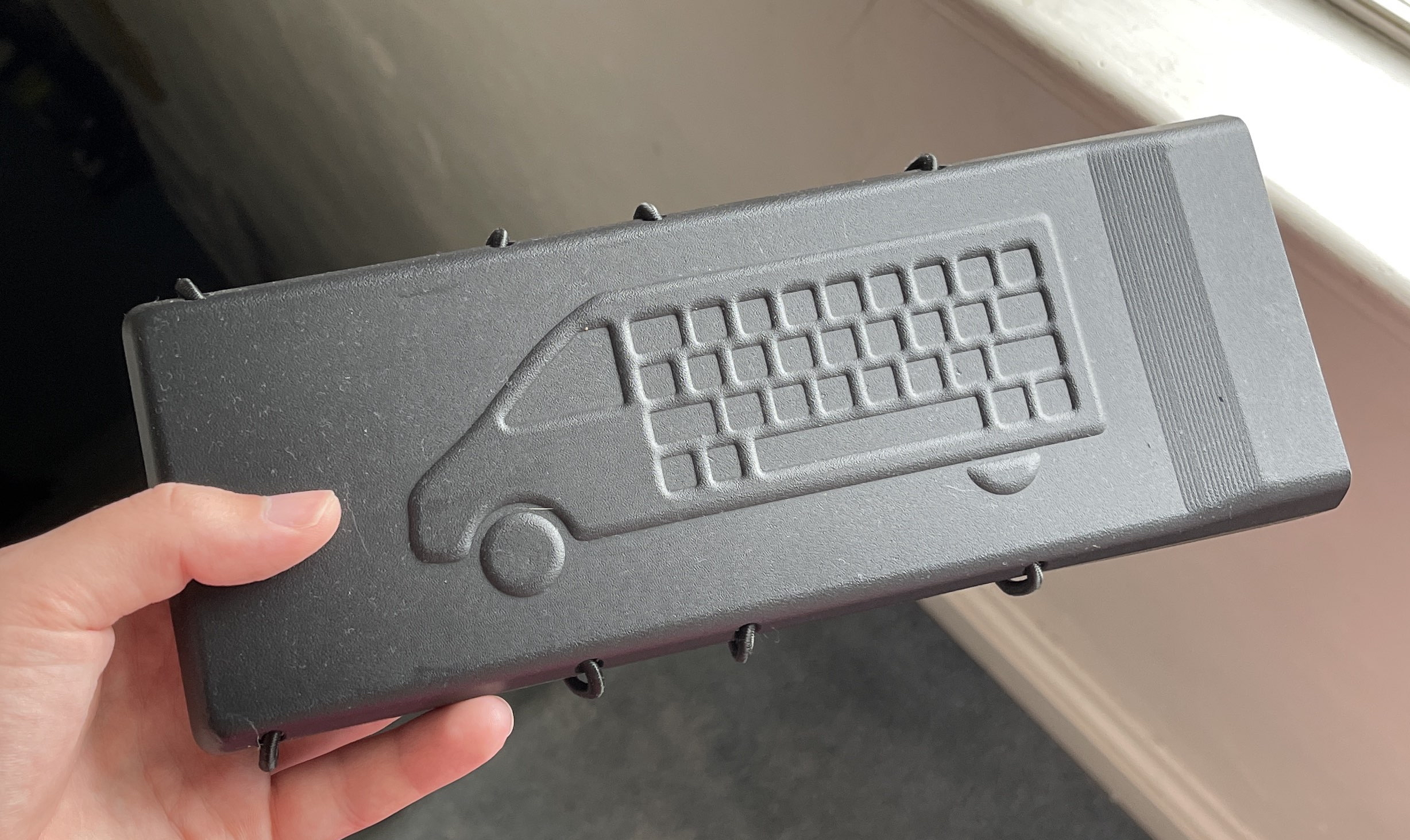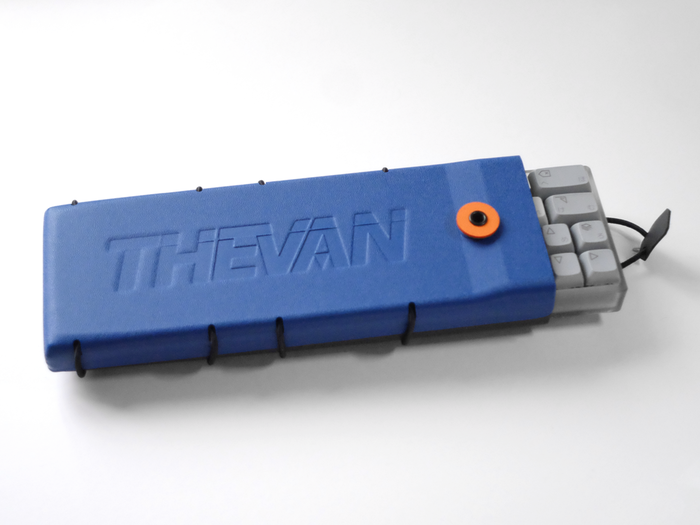 First-edition Holsters sold during the KUMO Kickstarter included the original "TheVan" wordmark logo debossed in the front plastic.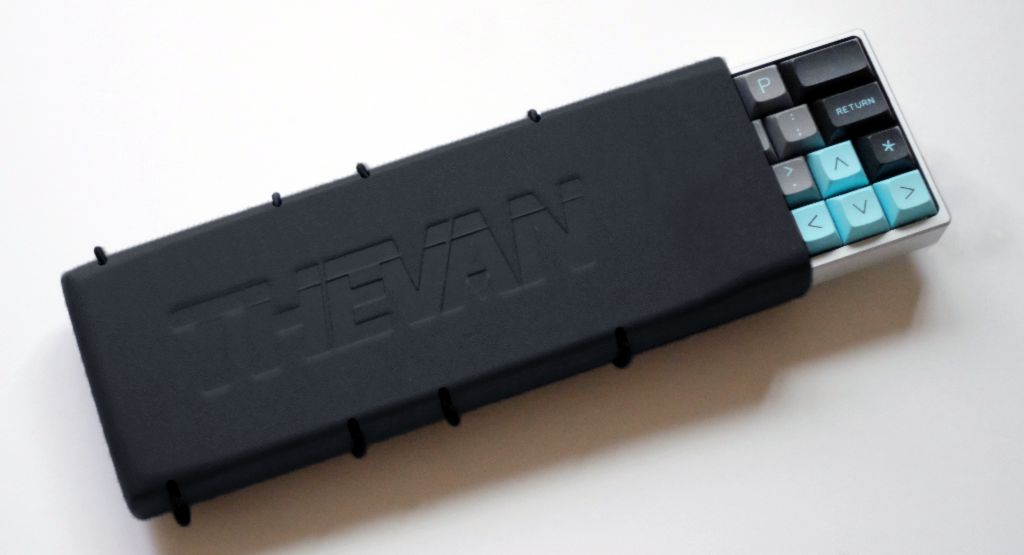 Second-edition Holsters featured the TVK "cube" logo on the front cover.