Coriander is an upcoming case for Minivan-compatible PCBs with USB-C ports. It will be made from an acrylic-based solid surface material that is typically used for artificial stone countertops (brand name "Corian").
Coriander is a high-profile three-layer top mount case. The top and bottom case pieces are machined from an acrylic-based solid surface material. The switch plate is screwed into the top case using four screws installed through tabs in corners of the top and bottom edges of the plate. The middle layer is a metal accent ring that sits in a lip around the outer edge of the bottom piece. A detachable foot made from the same material as the top and bottom pieces is included with the board that elevates it to a 4 degree typing angle. The plate is installed with M2 screws and the case pieces are assembled using M3 screws. The board will include a sheet of cork and a stencil to cut out the two wide cork strips to be installed on the bottom.
The board is expected to use an artificial granite or marble design for the case material. A poll was posted in 40% Keybopards Discord for users to vote on their preferred material color and pattern for the production cases. The final winning color has not been revealed.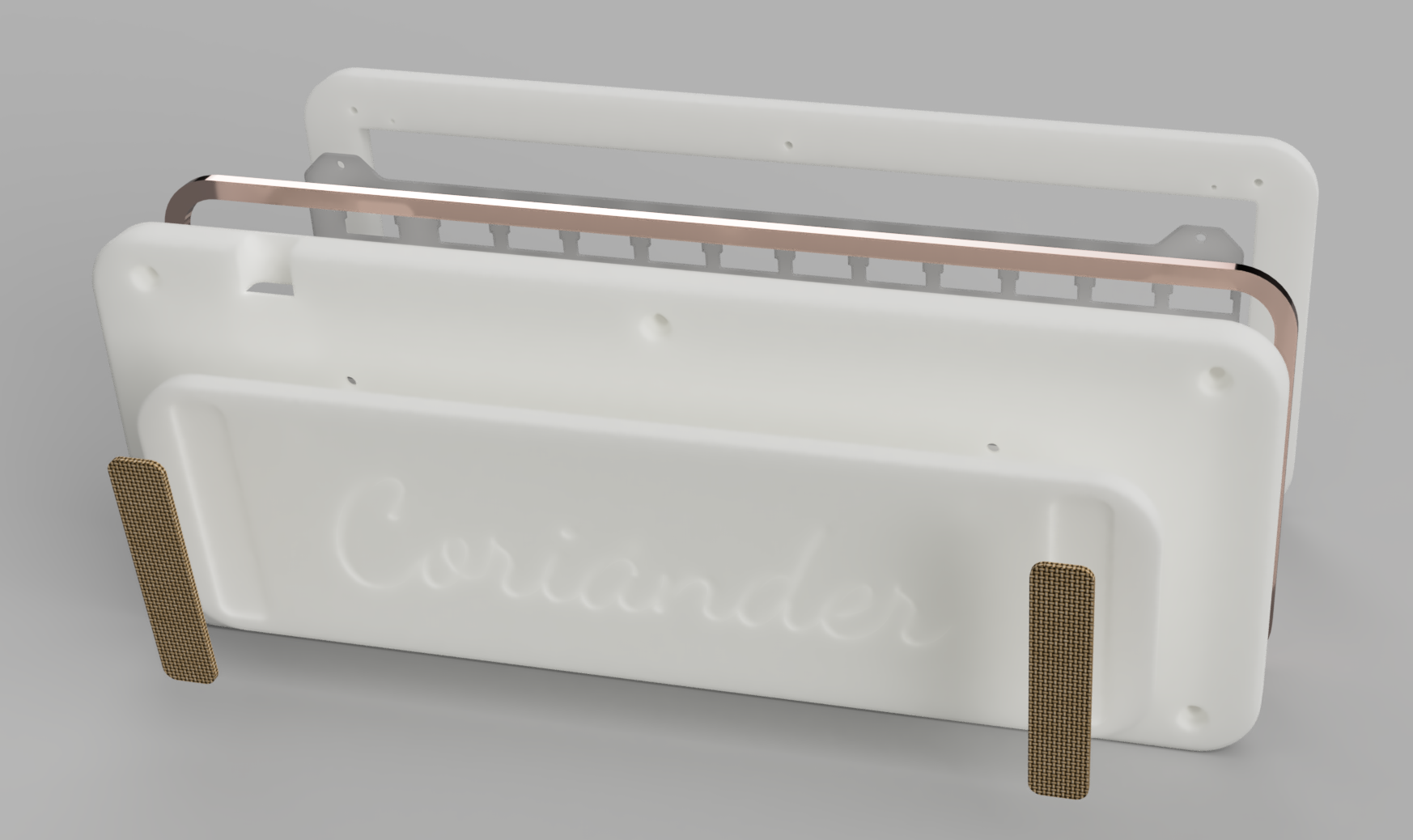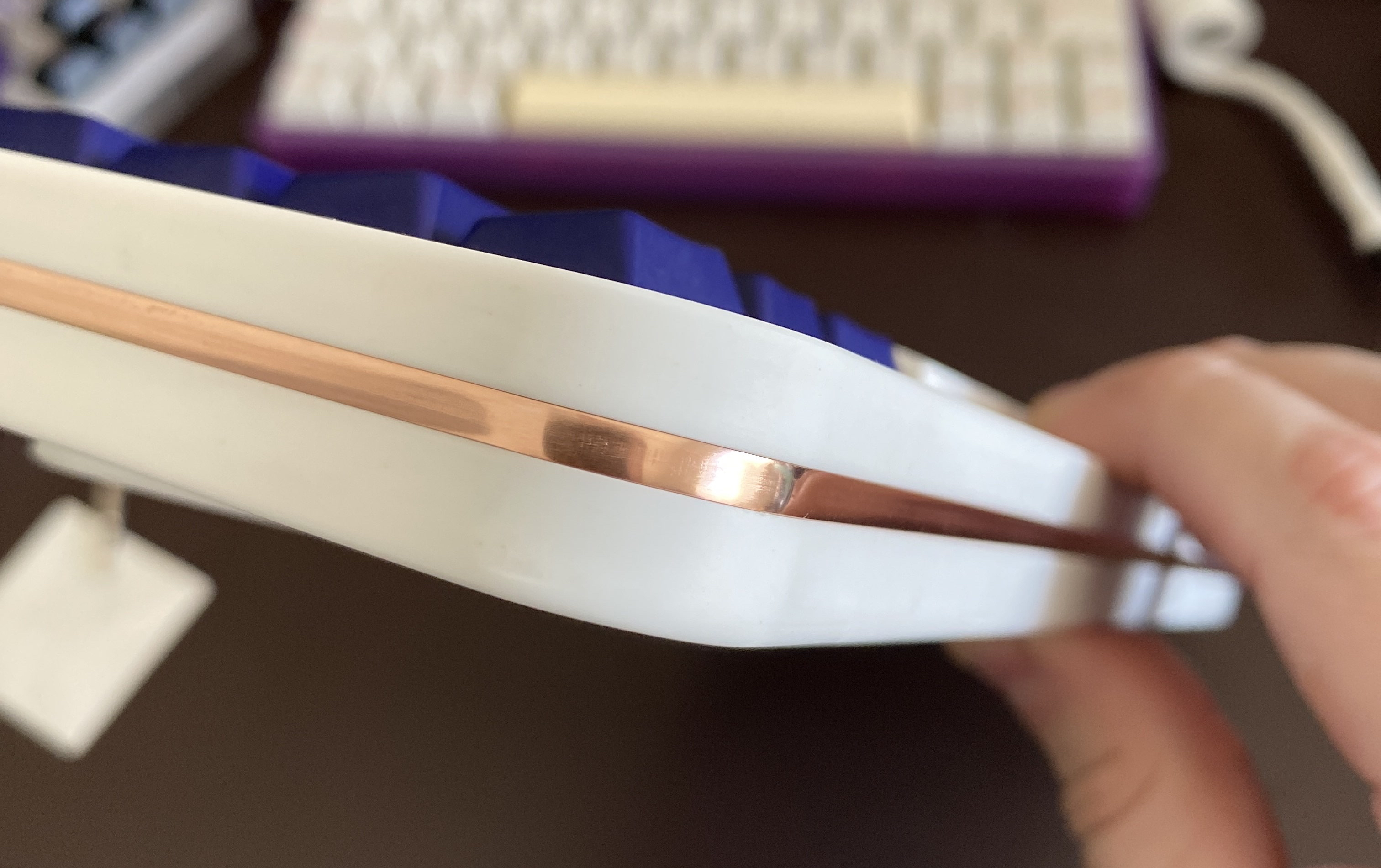 Coriander is currently still in the development phase. A single prototype case has been produced and delivered to Trash Man.