MiniVan plastic cases are available for $20 at Coffee Break Keyboards
The plastic MiniVan case is a tray mount design made of injection-molded ABS plastic. Initially created for the KUMO keyboard, the molds were re-used for several runs of colored cases that were sold on TheVanKeyboards.com.
Following the closure of TheVanKeyboards.com, TheKey.Company acquired exclusive rights to produce and sell the MiniVan, including existing PCB and case designs. TKC acquired the injection molds for the cases and began selling new MiniVan keyboard kits in June 2021 that include a plastic case one of four colors - black, white, clear, and smoke.
Technical measurements for MiniVan cases and DXF files for MiniVan plates can be found on the Files page
The plastic MiniVan case was designed as a lower cost alternative to the classic MiniVan aluminum case that was shipped with group buy kits. Seven M2x4mm screws thread directly into the plastic to secure the PCB. There are four recessed areas on the bottom of the case for 3/4 inch adhesive silicone or cork feet to be installed. The rear two recesses also include holes for screw-in feet to elevate the typing angle of the case. The case is compatible with USB-C based MiniVan PCBs. The USB cutout is not large enough to accomidate the Mini-B connector found on older PCBs, though a larger hole can easily be cut into the plastic.
Due to the design of the mold and the injection molding process, nearly all plastic MiniVan cases experience warping with an inward bow on the bottom edge of the case toward the spacebar(s). This can cause some keycaps to rub against the case plastic and get stuck in the depressed position, necessitating removal of some case material with a file, sandpaper, or a sharp blade.
Five different colors of the MiniVan plastic case were produced by TheVanKeyboards.
Four of the original colors (clear, smoke, black, white) are available with new MiniVan kits or as standalone cases from TheKey.Company.
A lightly frosted clear case included with KUMO keyboard kits sold through Kickstarter.
Clear cases are available with MiniVan kits from TheKey.Company.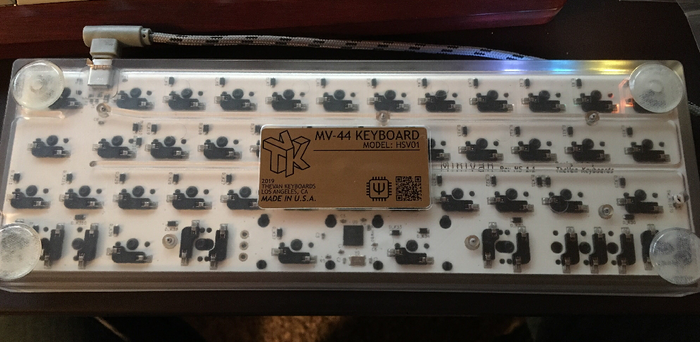 A limited edition smoked translucent case sold alongside the Catalyst PCB in February 2019.
Smoked cases are available with MiniVan kits from TheKey.Company.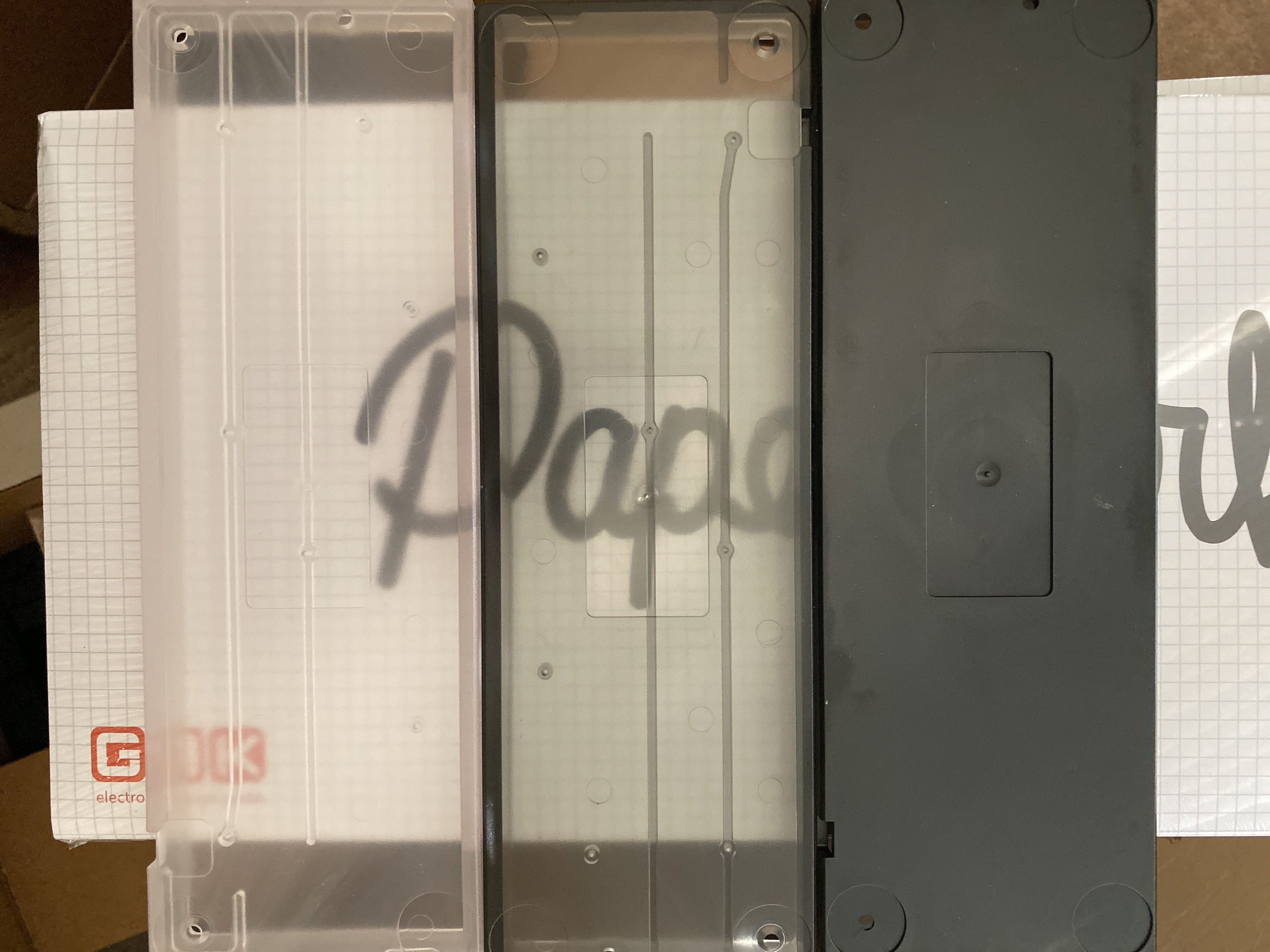 A translucent purple case sold as a limited edition standalone case. This was the first and only colored plastic case that TheVanKeyboards produced. It was designed and named after the "atomic purple" GameBoy Color. The case wound up far less transparent and much cloudier than the plastic found on Nintendo consoles.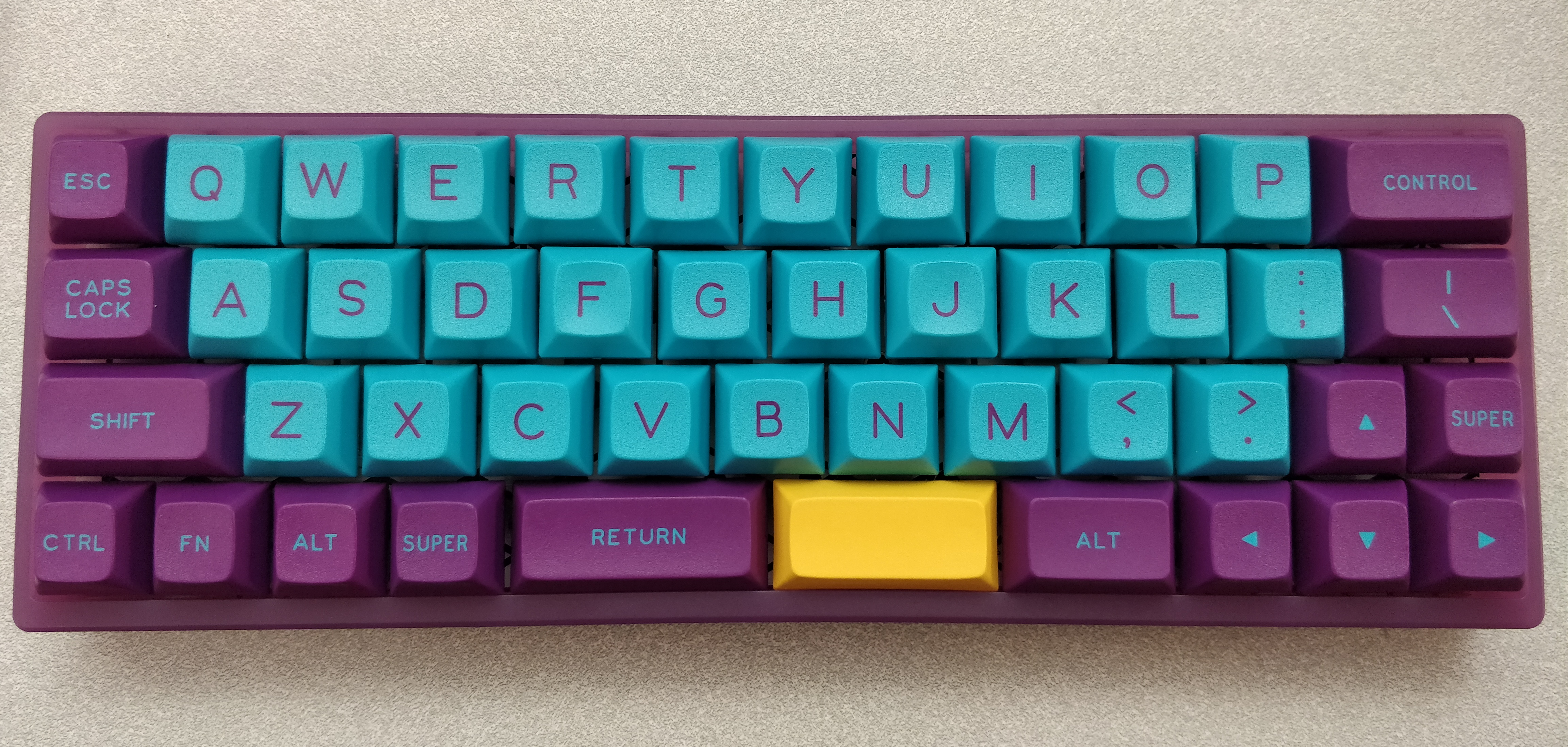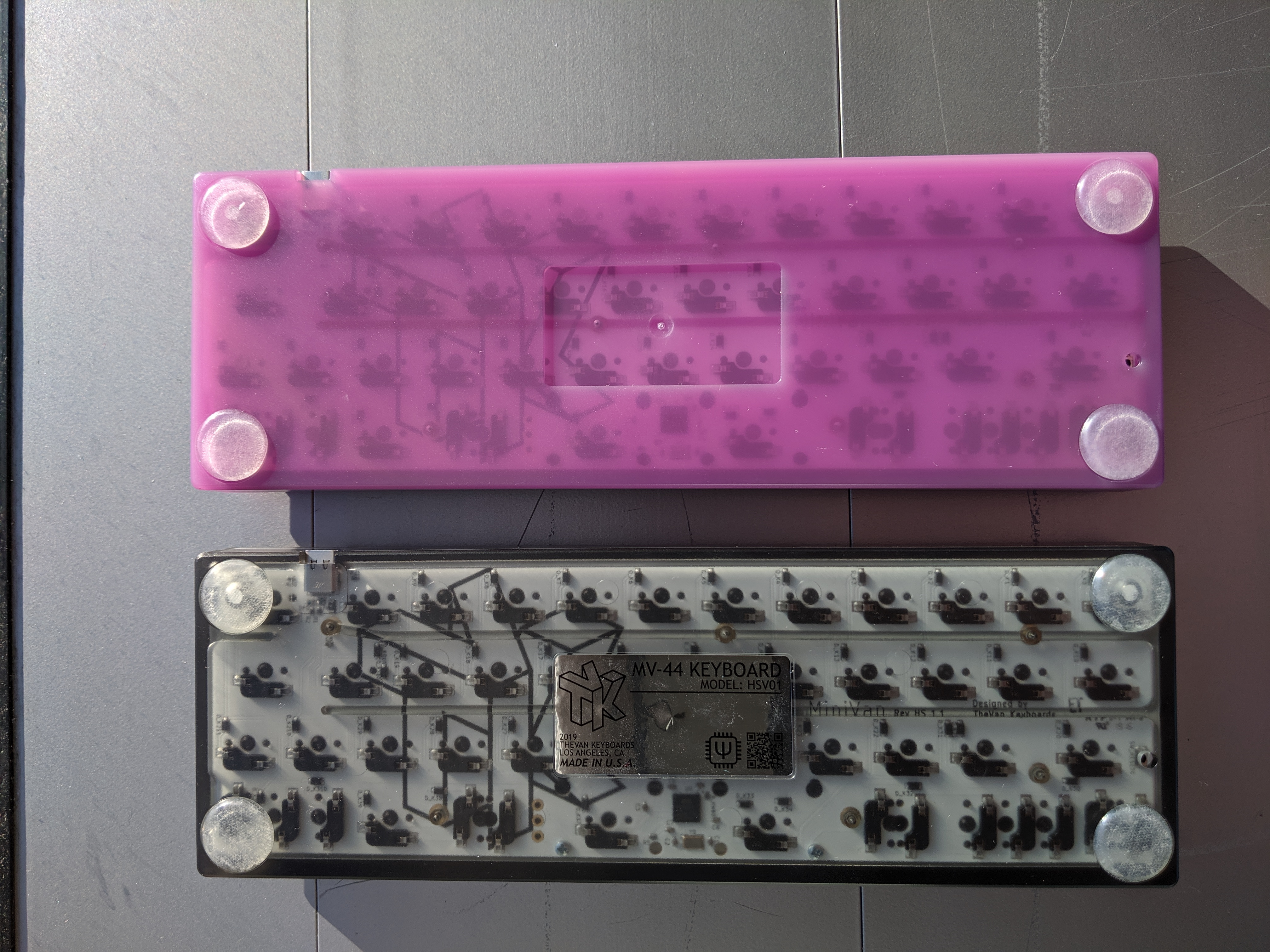 ¶ MiniVan standard case
An opaque plastic case that was available in two colors - "Ghost White" and "Midnight Black". This became the new standard in-stock case for users wishing to build a MiniVan without buying a complete kit or for users looking to swap their board into a different colored case.
Black and white cases are available with MiniVan kits from TheKey.Company.