Open source files for Carpool can be found on GitHub: https://github.com/dingusxmcgee/Carpool
Carpool is an open source, multi-mount case for USB-C based Minivan-compatible PCBs created by community member dingusxmcgee.
Carpool is a two-piece case that supports multiple mounting styles with different plate options:
Bottom mount: Hull plate
Sandwich mount: custom "leafspring" plate
Carpool is designed for 3D printing and CNC machining with STL and STEP files are available for all case pieces.
DXF and STEP files for leafspring plates can be found in the GitHub repo

DXF files for Hull and Coriander switch plates can be found on the Files page
There are two versions of the bottom piece - one flat and one with an integrated 5 degree angled base. The flat bottom includes 3 holes to attach an optional, removable 5 degree wedge to replicate the look and feel of the base with the integrated angle. The removable wedge can be reversed for a -5 degree typing angle. A cutout is included on the inside of the bottom case to support a small battery for Airport Shuttle.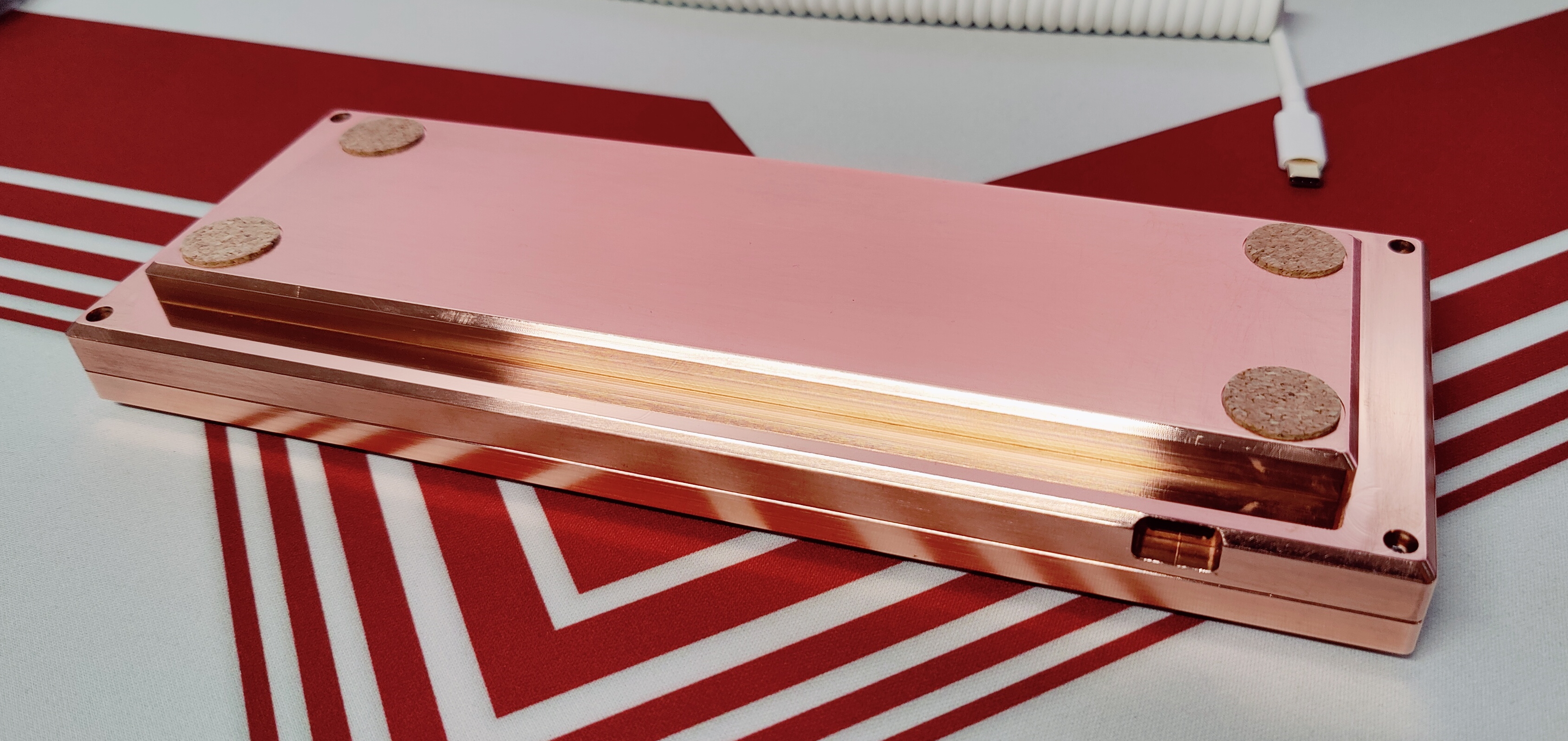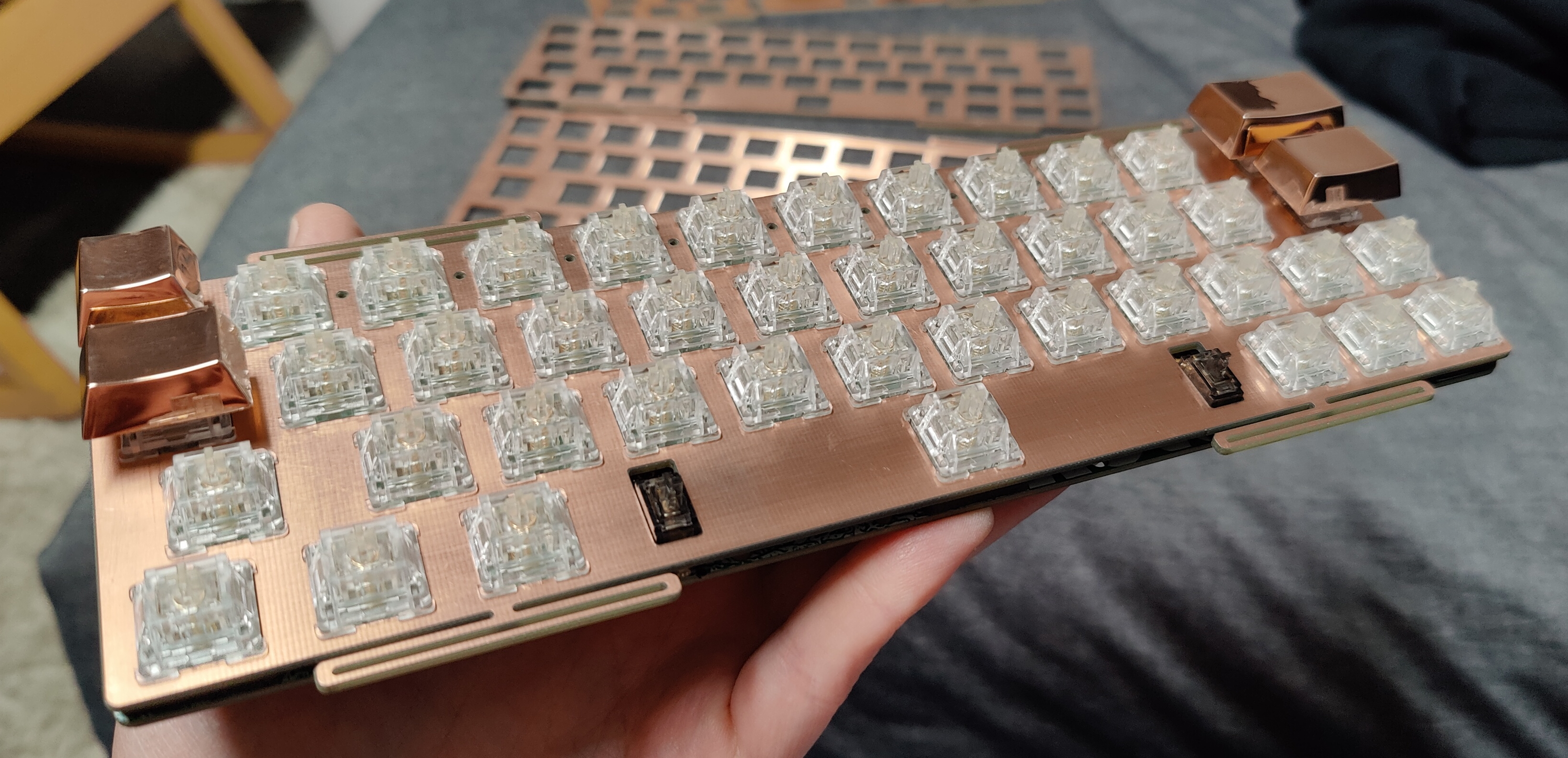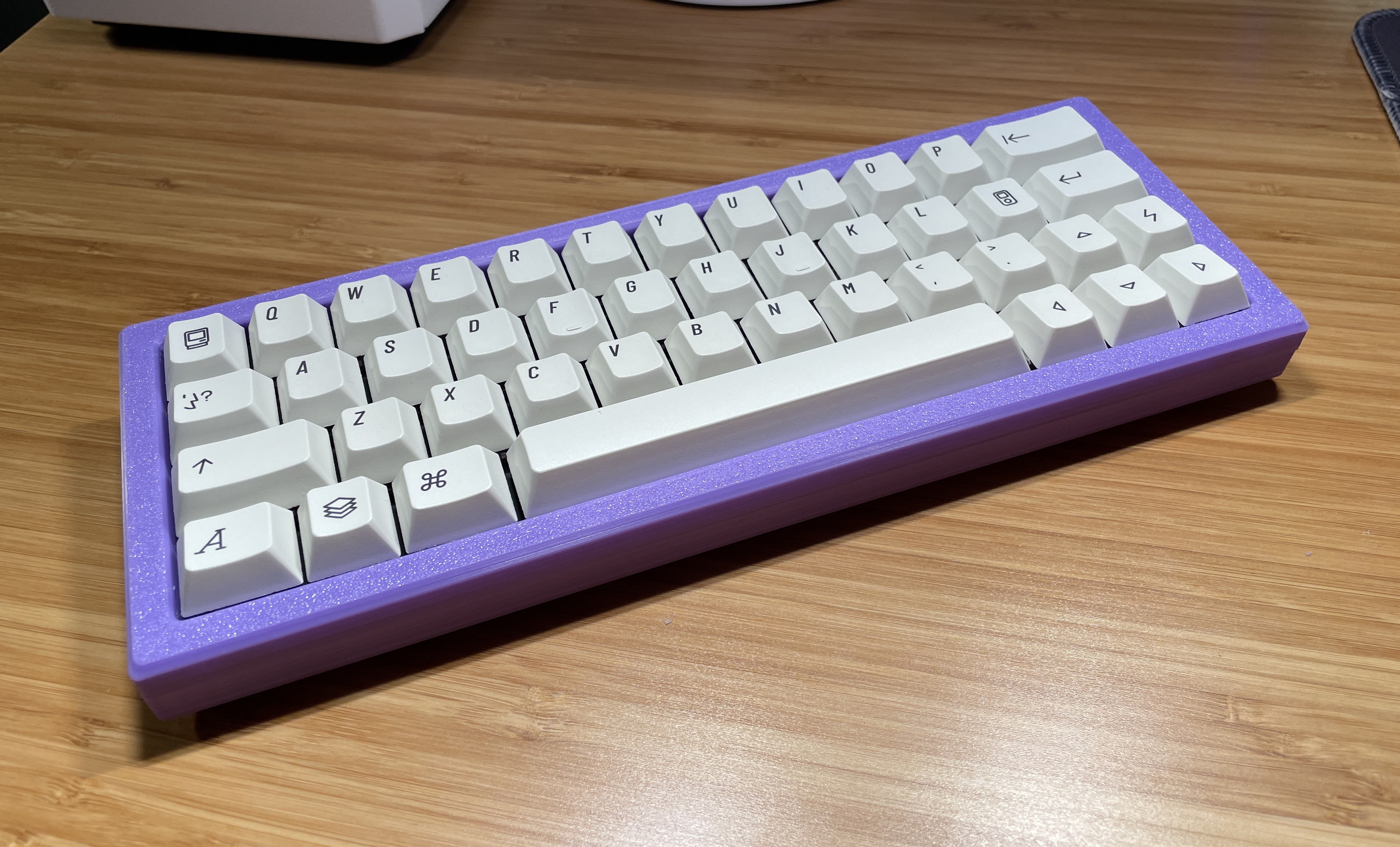 A group buy for Carpool cases was organized in August 2021 in the #carpool channel in the 40% Keyboards Discord server. The cases will be made from milled acrylic with optional FR4 Hull-mount plates and POM leafspring plates. Kits will ship with Omnibus PCBs.