Open-source files for P⁴KCR3 are available on GitHub: https://github.com/MascisDesigns/Poo-Poo-Pee-Pee-keyboard-carnival
PooPooPeePee Keyboard Carnival R3 (stylized as P⁴KCR3 or sometimes just "packer") is an open-source isolation mount case for USB-C based MiniVan-compatible PCBs designed by community member Mascis Designs.
A raffle sale was held in March 2021 for 20 "Founders Edition" cases. The full stainless steel cases sold for $440 each. A larger group buy for Rev 3.0 cases ran in September 2021. Cases cost $220 and were available in black or white POM with brass weights.
Discussion and information about the case is available in the #p4kcr3 channel on the 40% Keyboards Discord server and the Mascis Designs Discord server.
The Model-V PCB was designed alongside the PooPooPeePee Keyboard Carnival R3 to provide the ultimate extra-flexy 40% typing experience. Model-V boards were sold alongside P⁴KCR3 cases during the first group buy.
P⁴KCR3 uses a simplified isolation mount design that relies on a pair of thick rubber gaskets to sandwich the PCB along the left and right edges. The case is designed to be used with plateless builds and is not compatible with standard MiniVan plates.
Prototype units provided no additional support to the middle of the PCB to offer the maximum amount of flex while typing. Most PCBs experienced issues with switch legs bottoming out on the inside of the case due to the lack of any support. Small blocks of gasket material were included with production cases to allow end users to customize the flex to their preference.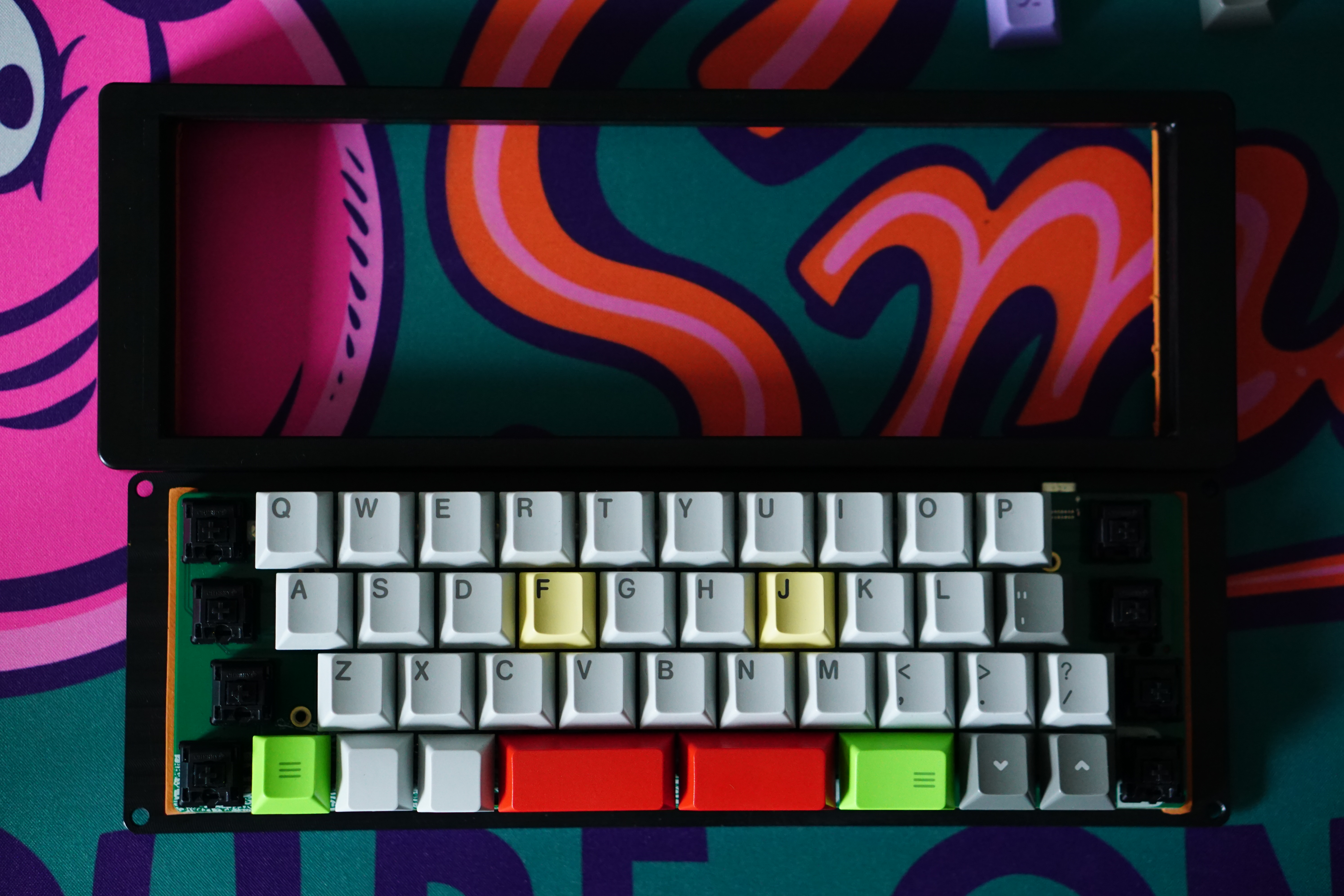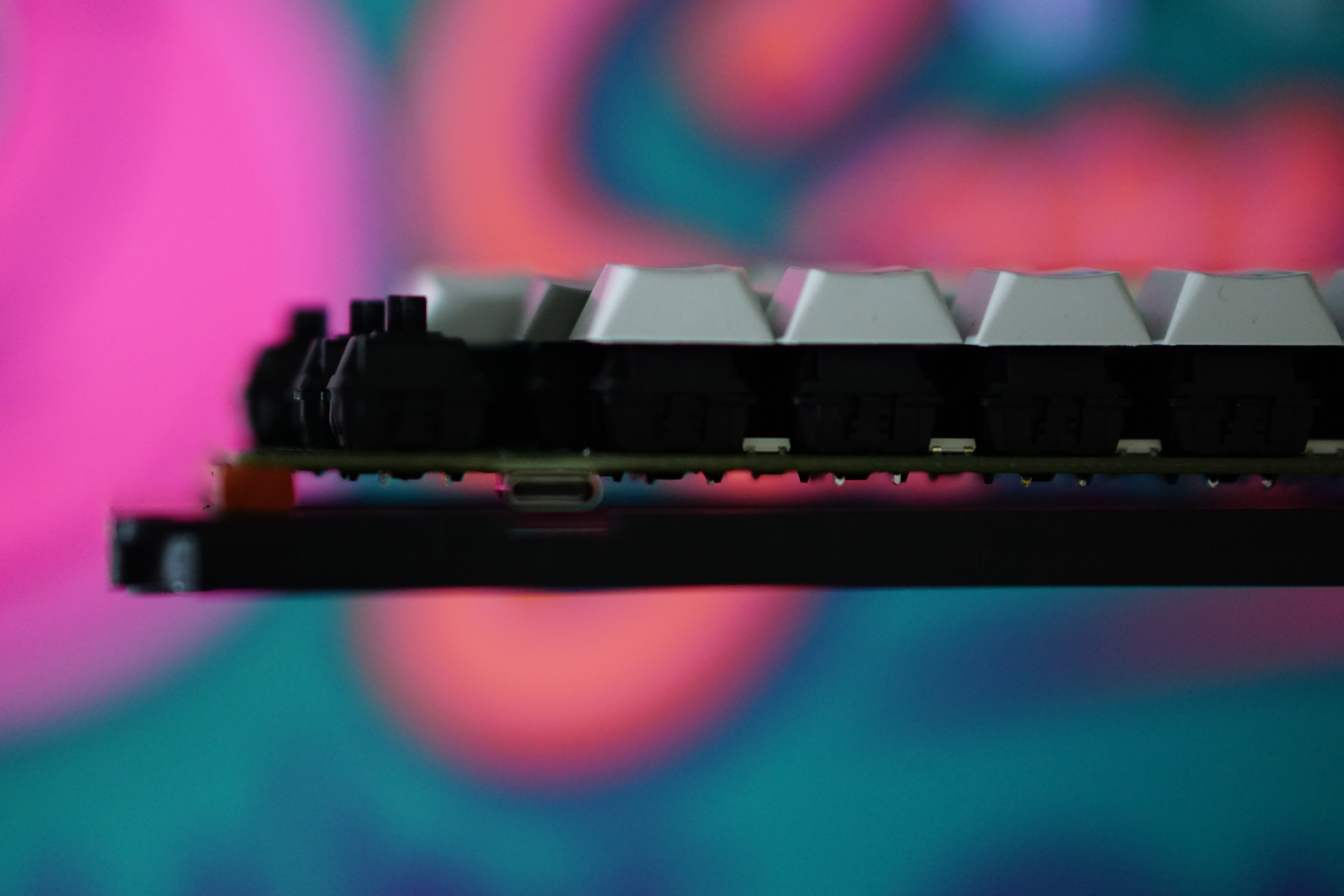 First rule of P⁴KCR3 is you do not talk about R1
Second rule of P⁴KCR3 is you do not talk about R2
21 full metal cases were produced prior to the round 3 group buy. Made from milled and mirror polished stainless steel, these cases feature angled sides with wide radiuses for the rounded top edges. The choice of material and angled sides require far more time to produce, greatly increasing the price of the Founder's Edition cases versus the final R3 group buy cases.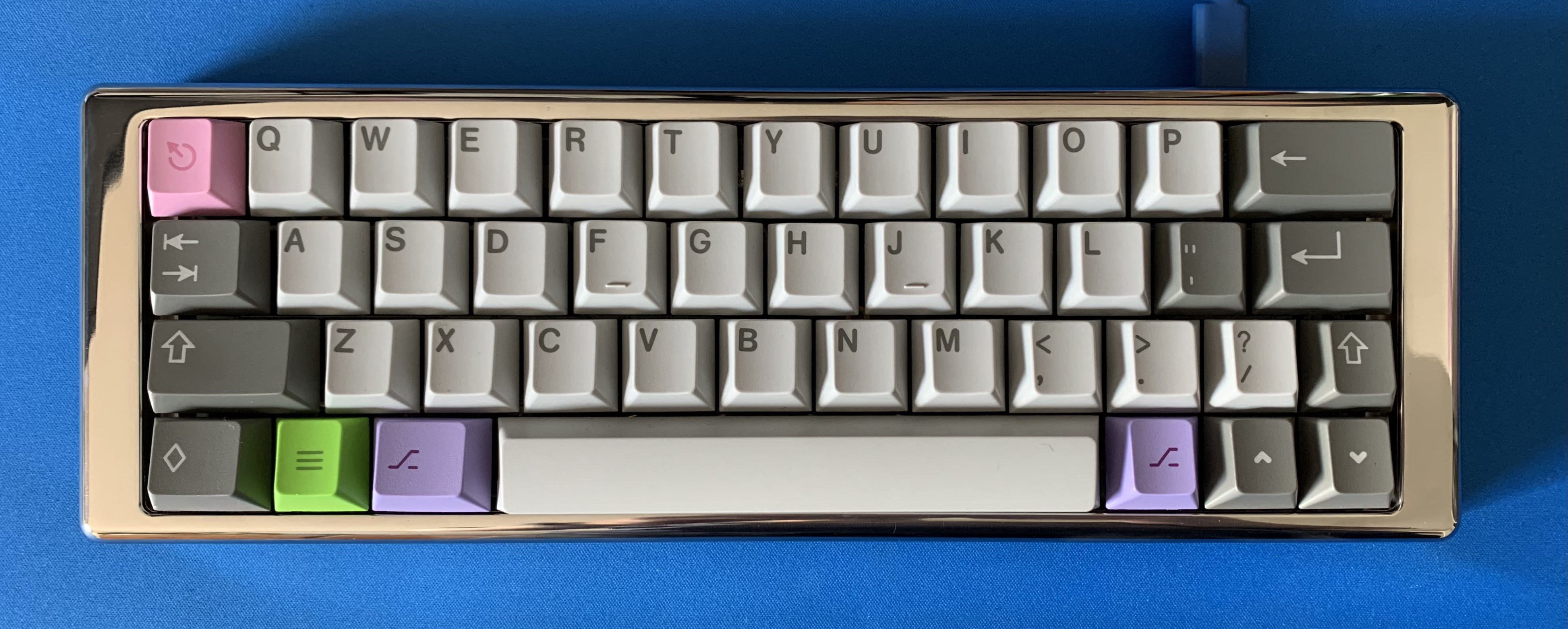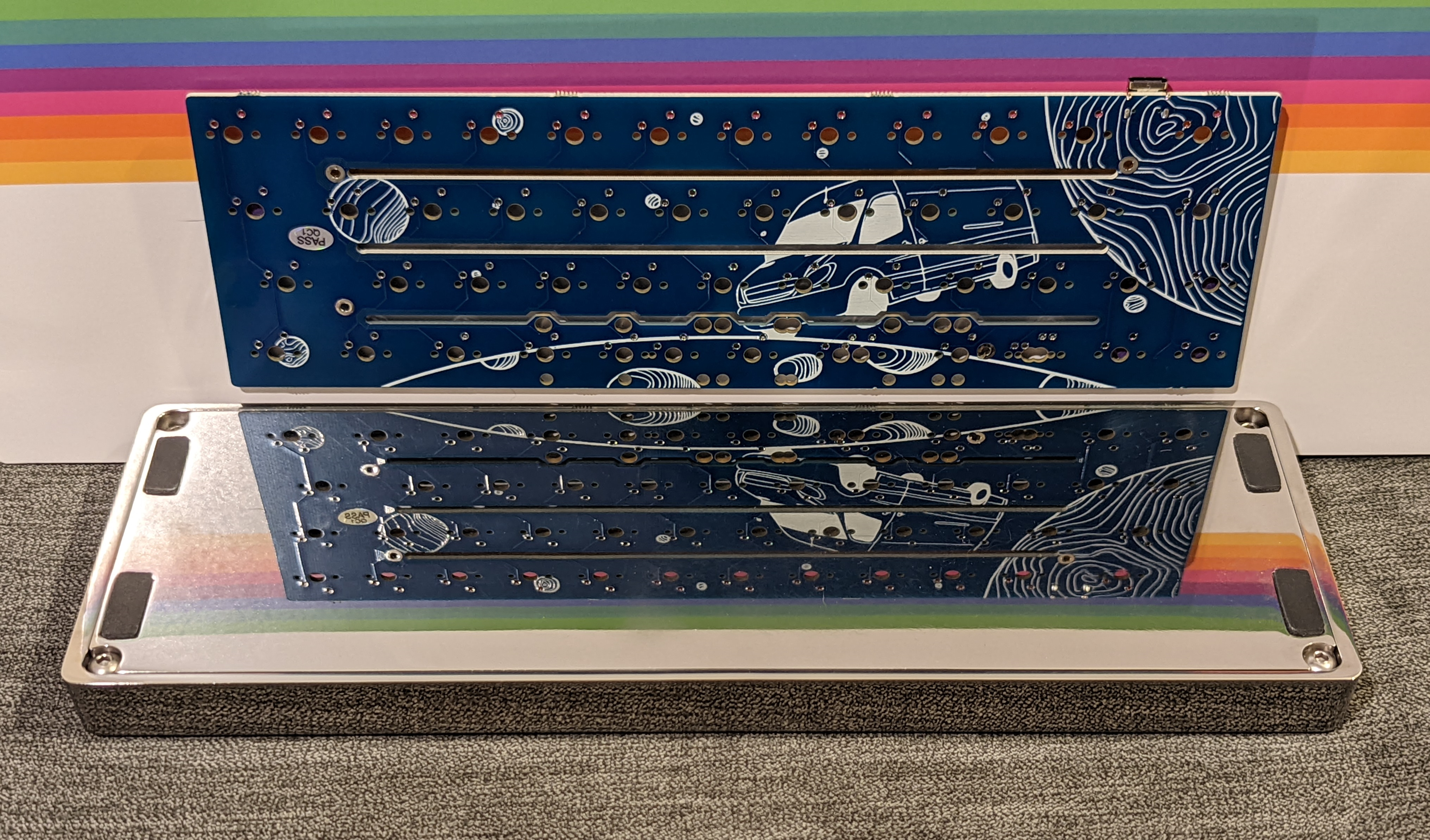 Round 3 cases feature white or black milled POM tops and brass bottoms. The case has flat sides and smaller radiuses on the top edges compared to FE units, significantly reducing the cost of machining the tops. The cases are weigh ~2 pounds when assembled with a PCB and switches.