DCS Classic is a doubleshot ABS keycap set produced by Signature Plastics. The group buy ran May 31st to June 4th, 2021 for $80.
DCS Classic features a vintage two-tone gray color scheme with a long red accent Escape key. The set includes three stepped modifier keys - R3 1.25u Tab, R3 1.5u Enter, and R3 1.75u Enter - in addition to standard modifiers. The two long spacebars - 9.75u and 10u - use 7u stabilizer mounts for compatibility with BigBoi, Ketch, and other PCBs that support long spacebars with 7u stabs. All spacebars are DCS profile; the 3u and smaller bars are standard R4 concave blanks as SP does not have molds to produce convex DCS small bars. Alphas and mono-legend number keys feature top-left-aligned legends. The modifier keys have centered Trashcons legends.
The set was produced in 1-2-3-4-4 profile.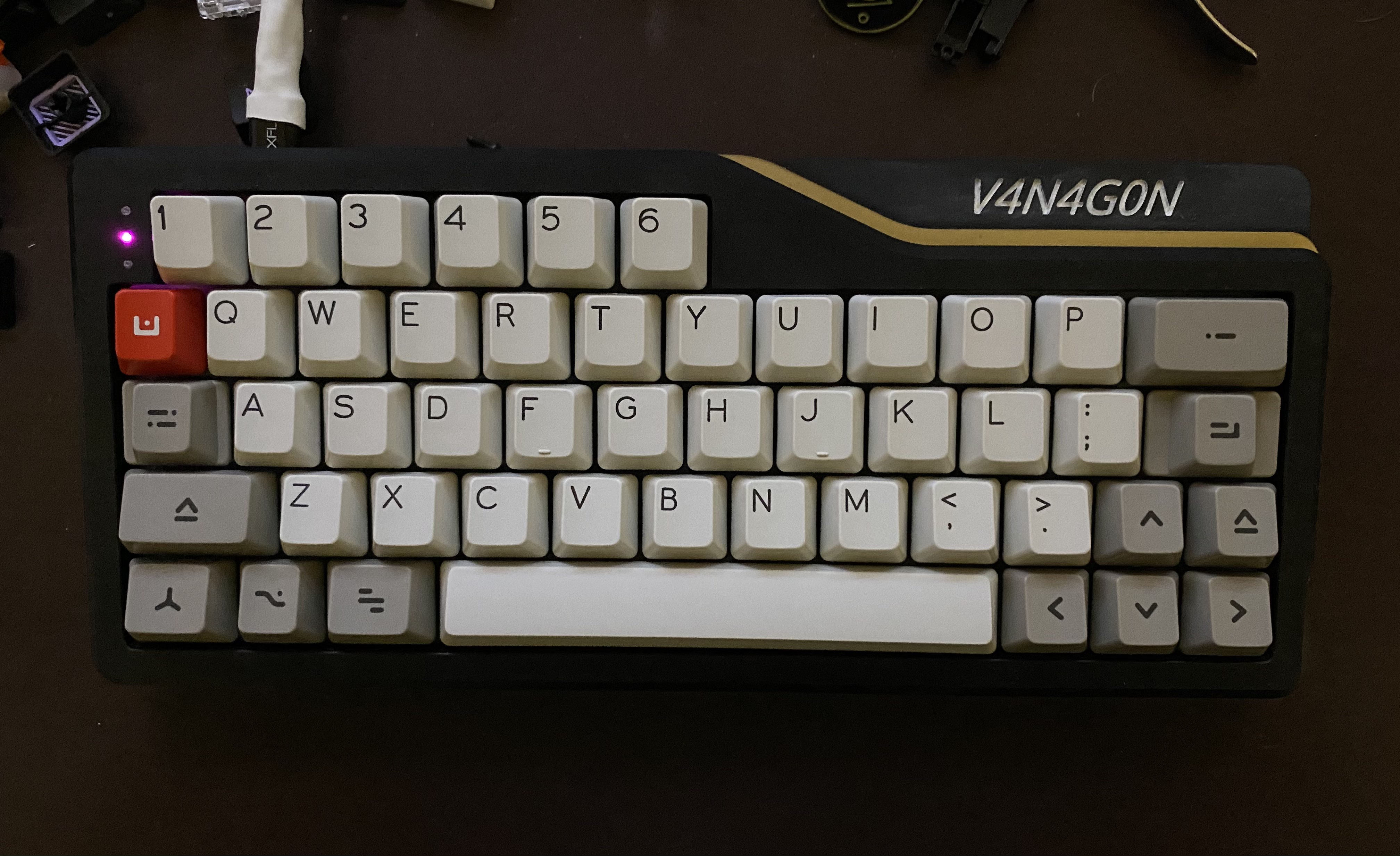 A single kit was produced that was designed to fit the majority of 40% keyboards available in mid-2021. A total of 95 keys are included in the set.
Due to an error by Signature Plastics the 9.75u and 10u spacebars were produced with 8u stabilizer mounts. A replacement batch of spacebars with proper 7u mounts will be produced before kits are shipped. Trash Man included both the 7u and 8u stabilized spacebars in the box, bringing the total number of keys to 97.
Color codes:
Alphas: GX text on GAL
Mods: GX text on GJV
Accents: GAL text on RR