Embrace is a premium 45% keyboard with a half-numrow (1-6 keys) designed by Trash Man.
Embrace is still in the design and prototyping phase. A group buy for Embrace is expected in summer 2022. Information about the board can be found in the #a-trashmans-landfill channel in the 40% Keyboards Discord server.
Embrace is based on the V4N4G0N and adds several new features never seen on a Trash Man or TVK keyboard. Like V4N4G0N, the board is based on the JetVan layout with a half-numrow (1-6) keys for gaming. An all-new three-piece case with a flexible leafspring-style plate and a large, screwless knob is being designed alongside a PCB featuring per-key RGB-backlighting and hotswap sockets. Both the UCB C connector and rotary encoder are located on daughterboards to ensure they do not impact the flex afforded by the leafspring plate.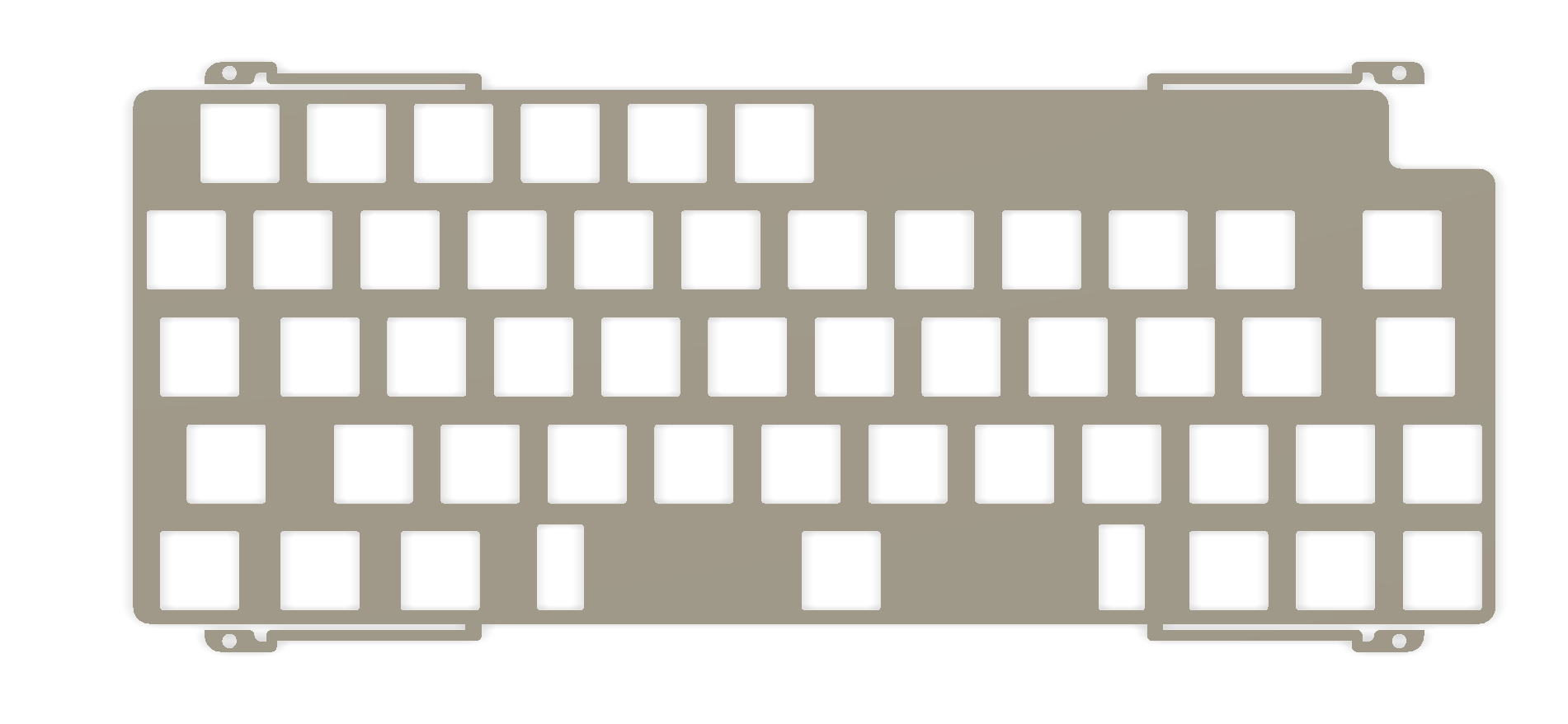 KLE available here: http://www.keyboard-layout-editor.com/#/gists/361e0d3ce5bf994e1fc53dcce77b9dc9
Embrace supports two layouts based on the V4N4G0N and Minisub. The only layout choice is a full-size (6.25u) or a split (2.75u/2.25u/1.25u) spacebar arrangement. This split space arrangement was chosen as it allows all spacebar options to have hotswap sockets without requiring rotation of any switches.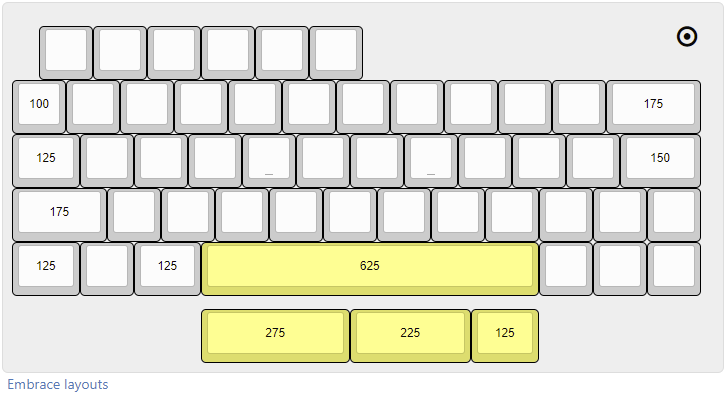 Embrace is the first Trash Man-designed PCB to include per-key RGB backlighting and daughterboards. The internal JST connectors for the two daughterboards are located next to the half-numrow on the underside of the PCB. A pair of RESET pads are located between the U and I keys.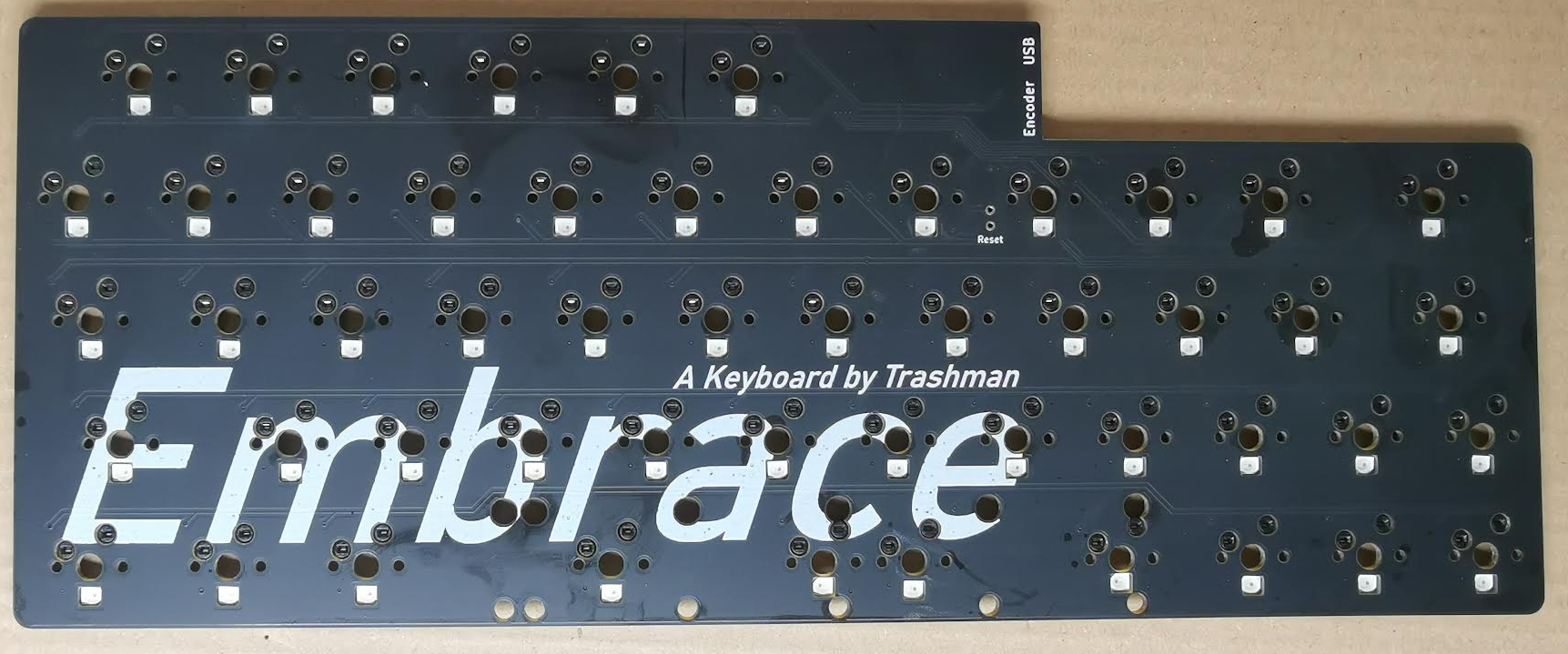 Embrace is expected to use a three-piece acrylic-and-metal case. The top and bottom pieces will be made from milled acrylic while the middle layer is expected to be aluminum or stainless steel. The large knob in the top-right corner will be friction-fit onto the rotary encoder, providing a screwless and seamless look.