Pomelo is a premium case with a pen rail for USB-C based Minivan-compatible PCBs created by community member fruitykeeb.
The first Pomelo group buy ran in March 2022. Cases were $260 and were available in three anodized finishes.
Discussion around Pomelo can be found in:
Pomelo is a three-piece top mount MiniVan case with an integrated pen rail. The pen rail insert is removable, allowing users to swap colors and materials as desired. Two top pieces have been designed - a "universal" layout with no blockers and a "WKL" layout with 1u blockers inset 1.25u from each edge on the bottom row. The case features a 5-degree typing angle with an 18.3mm front height. The USB port is centered on the rear of the case.
The case uses a C3 unified daughterboard with a USB-C port to connect to the host. A 4-pin JST cable inside the case connects the daughterboard to the PCB. At the time of writing, Omnibus is the only MiniVan-family PCB to feature a JST connector for daughterboard support. To maintain compatibility with standard USB-C PCBs, fruitykeeb designed a custom-length JST-to-USB-C cable with a right-angle connector that fits in the case. The cable plugs into the standard USB-C port on MiniVan PCBs to connect to the daughterboard.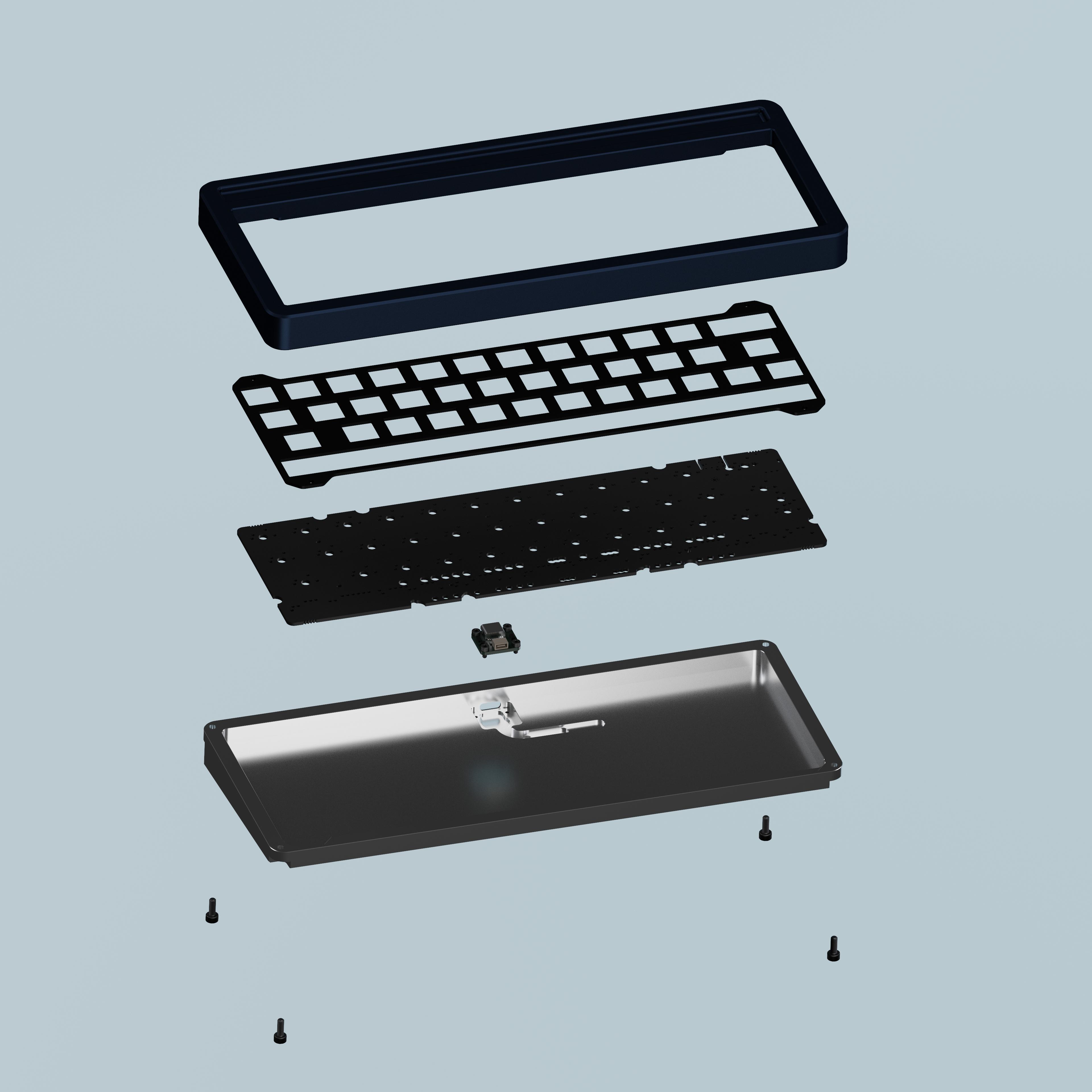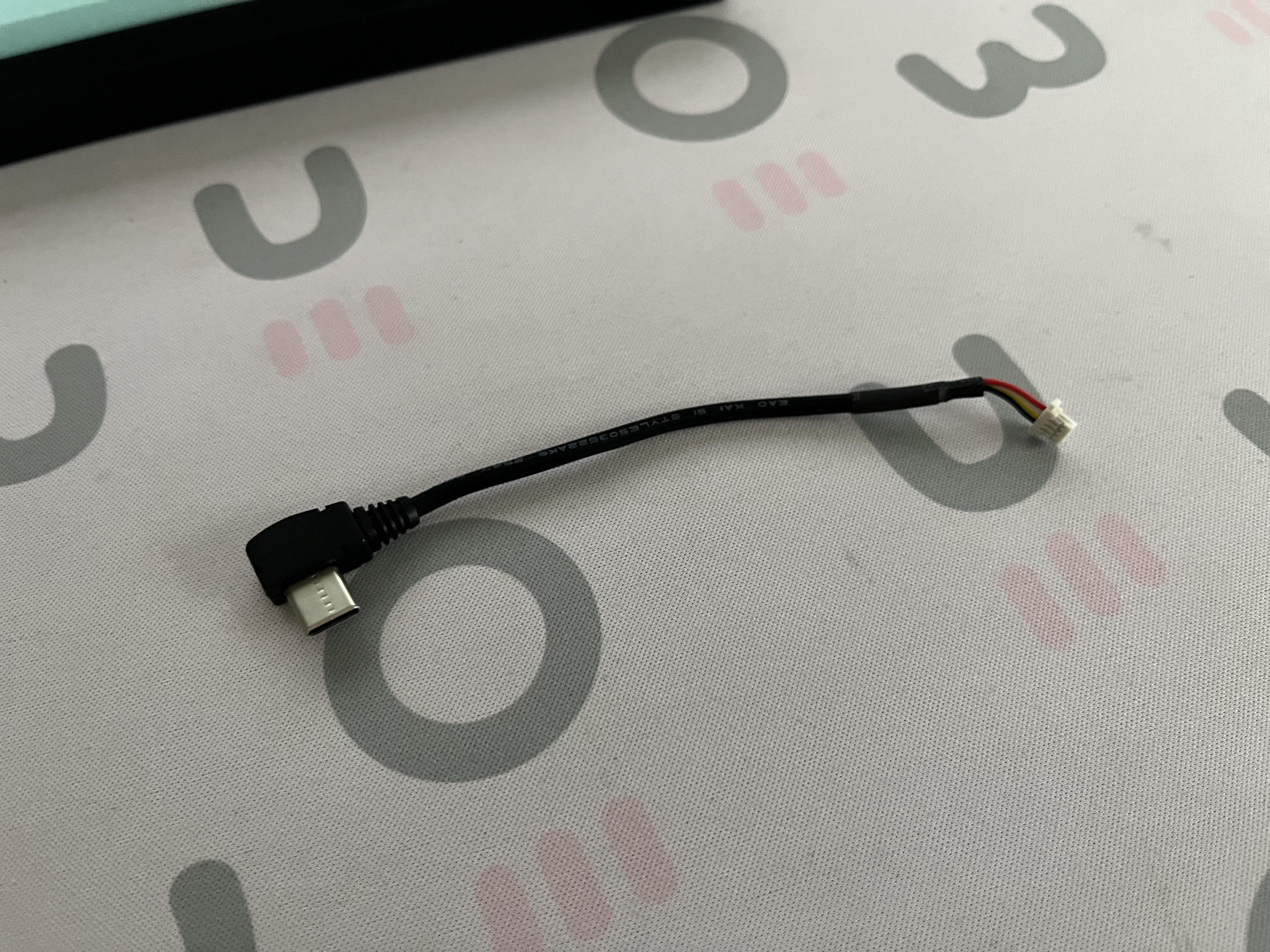 A group buy for R1 Pomelo cases will run from February 7 to March 7 2022 on https://fruitykeeb.xyz. Cases will be milled from aluminum and anodized in three colors - navy blue, lilac, and grey. Pen rail inserts for all cases (and extras) will be clear anodized aluminum. Omnibus PCBs, plates in various materials, and extra case parts will be available as add-on items. Prices for the various kits are as follows:
Pomelo kit: $260
Extra top: $120
Extra pen rail insert: $60
Omnibus PCB : $30
Plates (FR4, aluminum, stainless steel, brass): $15-60