Open-source MFR v2 files are on GitHub: https://github.com/rainkeebs/mfr2
MFR (short for Metal Fuckin' Rectangle) is a tray-mount case for USB-C based Minivan-compatible PCBs created by community member Rain.
The first group buy for MFR cases ran for 2 days on September 13-14, 2021. Cases were available for $95 and came with seven M4x2mm screws for tray-mounting the PCB and a 2mm laser-cut case foam. Add-on carbon fiber switch plates were available for $20.
MFR is a high-profile, single-piece tray mount case with large chamfered bezels. The case uses the same seven tray-mount holes and M2x4mm screws as the MiniVan aluminum case and other tray-mount MiniVan cases. The bottom of the case is completely flat with no recesses for bumpons or holes for screw-in feet. There is no hole for accessing the reset button commonly found on the underside of many MiniVan PCBs.
MFR is compatible with standard MiniVan tray-mount plates. Plate files can be found on the Files page.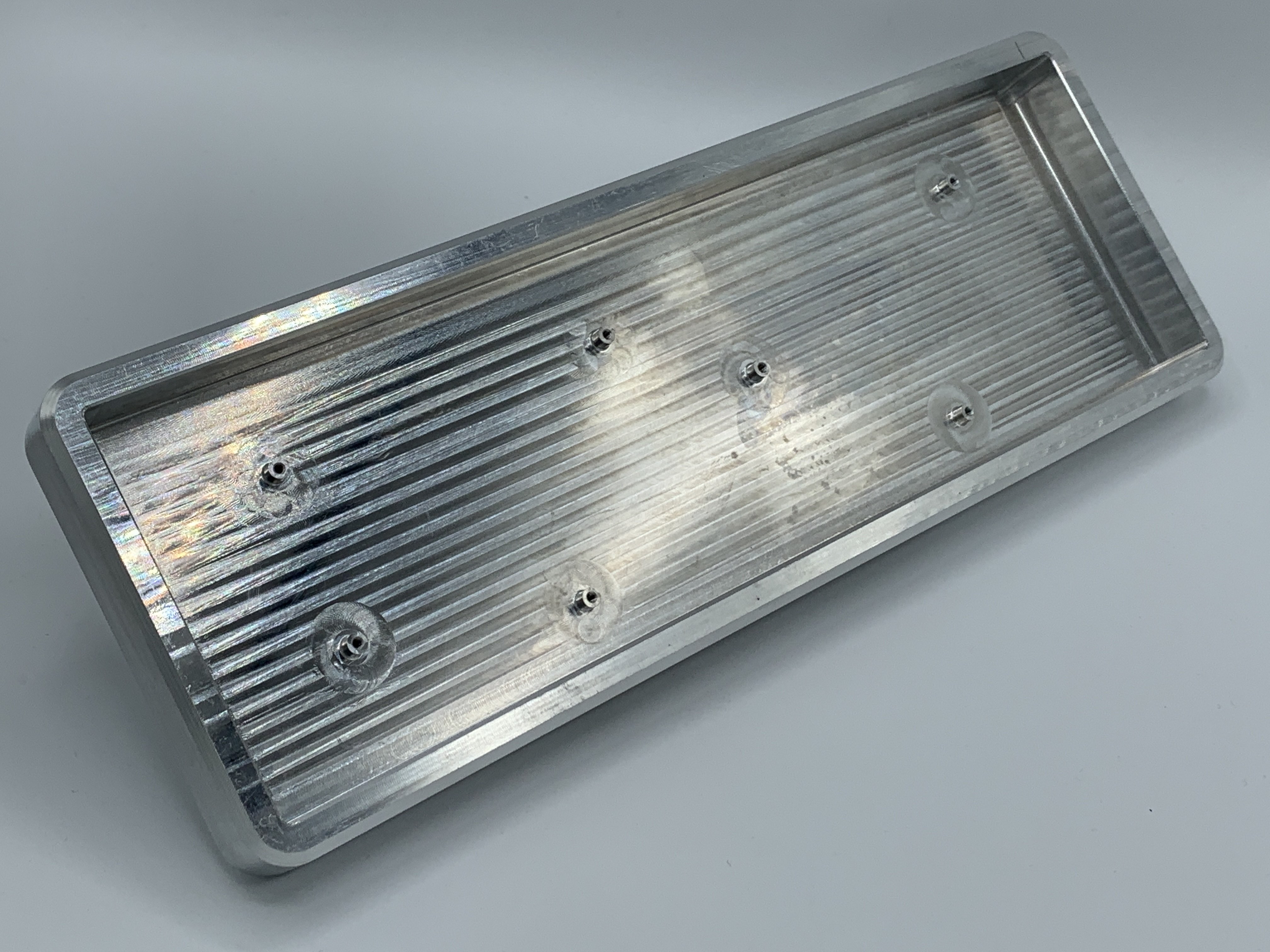 Several prototype units were created from aluminum and milled acrylic to evaluate the design.
Clear acrylic and raw aluminum units were created to test the milling process for the first round of prototypes. Milling results were fantastic but it was discovered that the thin section of material below the USB port cutout was prone to breaking. The design was altered and a second round of prototypes were ordered.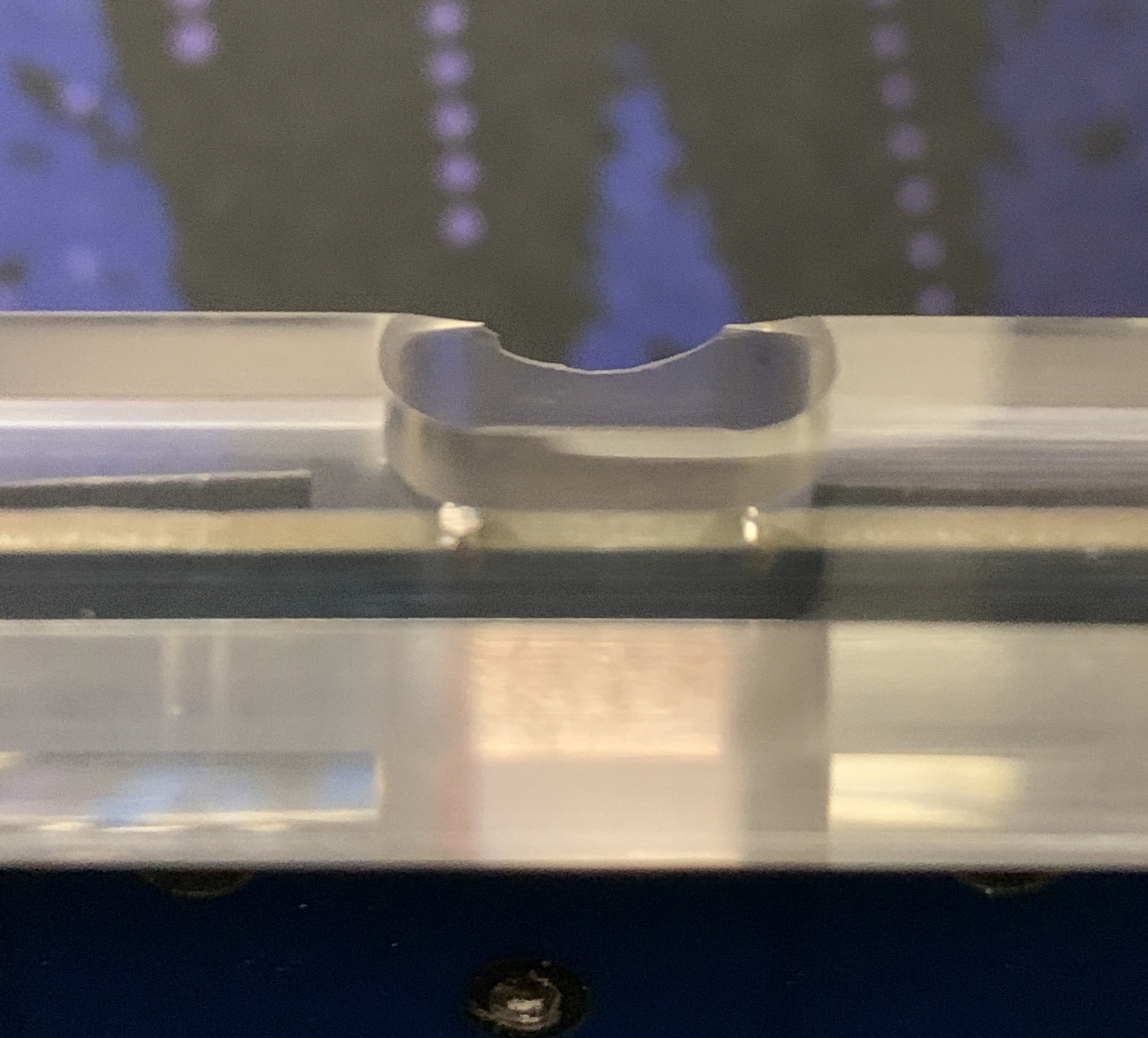 Following a minor redesign, multiple materials and colors were tested, including frosted acrylic, sandblasted + anodized aluminum, and powder coated aluminum. The second round of prototypes have a notch below the USB port to alleviate the issue with damaged cases from the first batch of prototypes.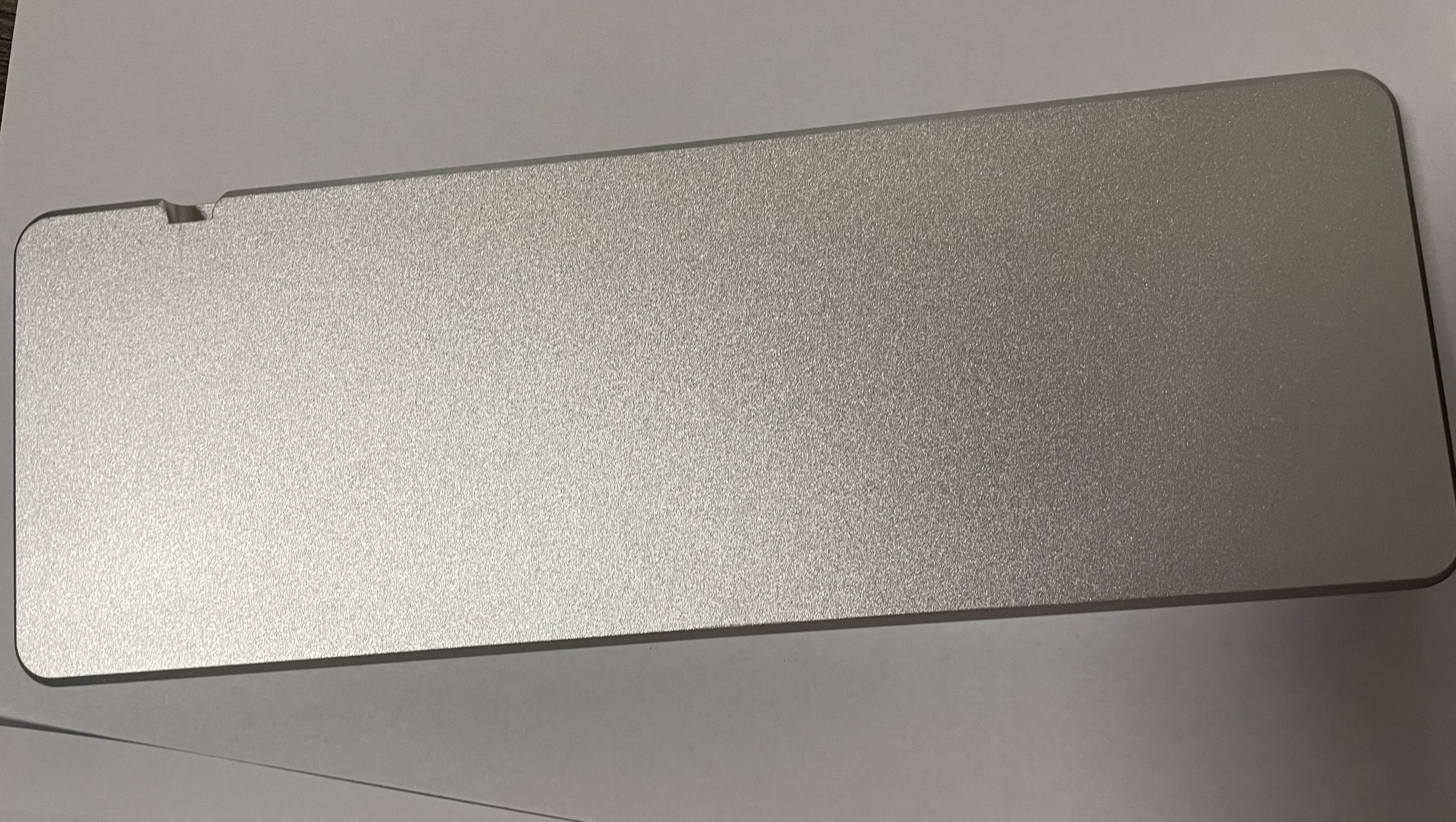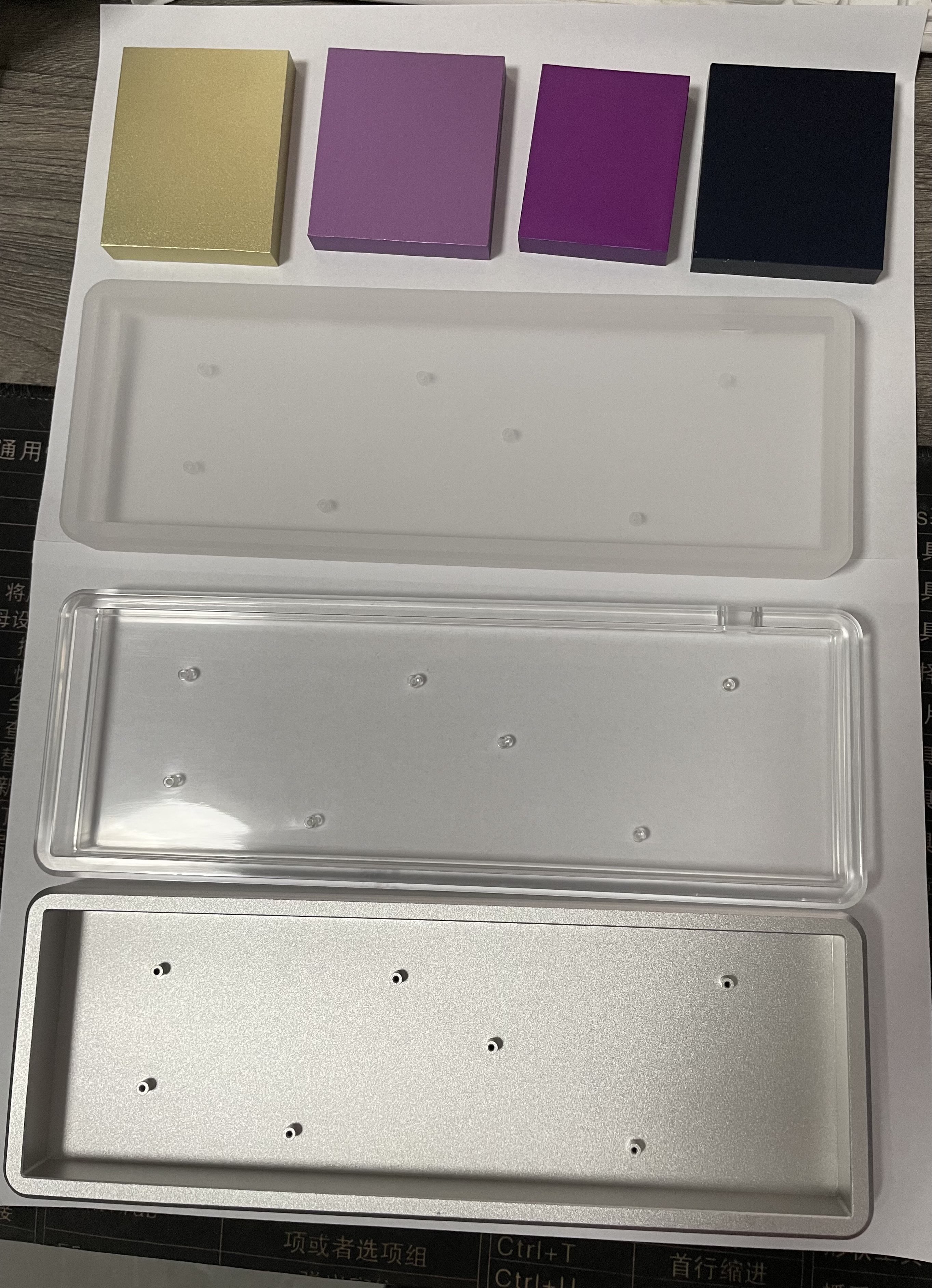 The first round of metal cases were available during a group buy in September 2021. 70 total cases were produced - 25 silver and 15 each of gold, blue, and purple.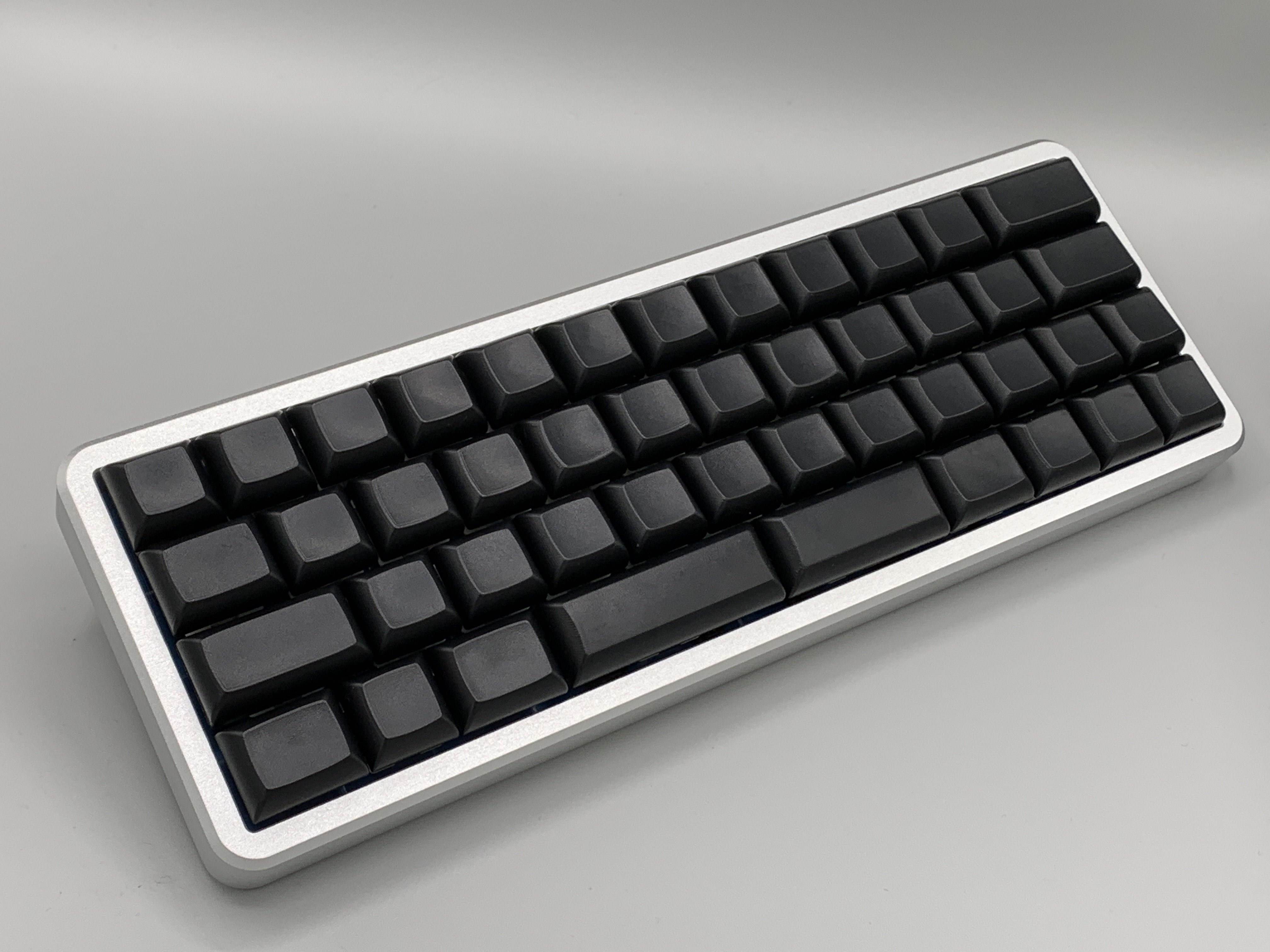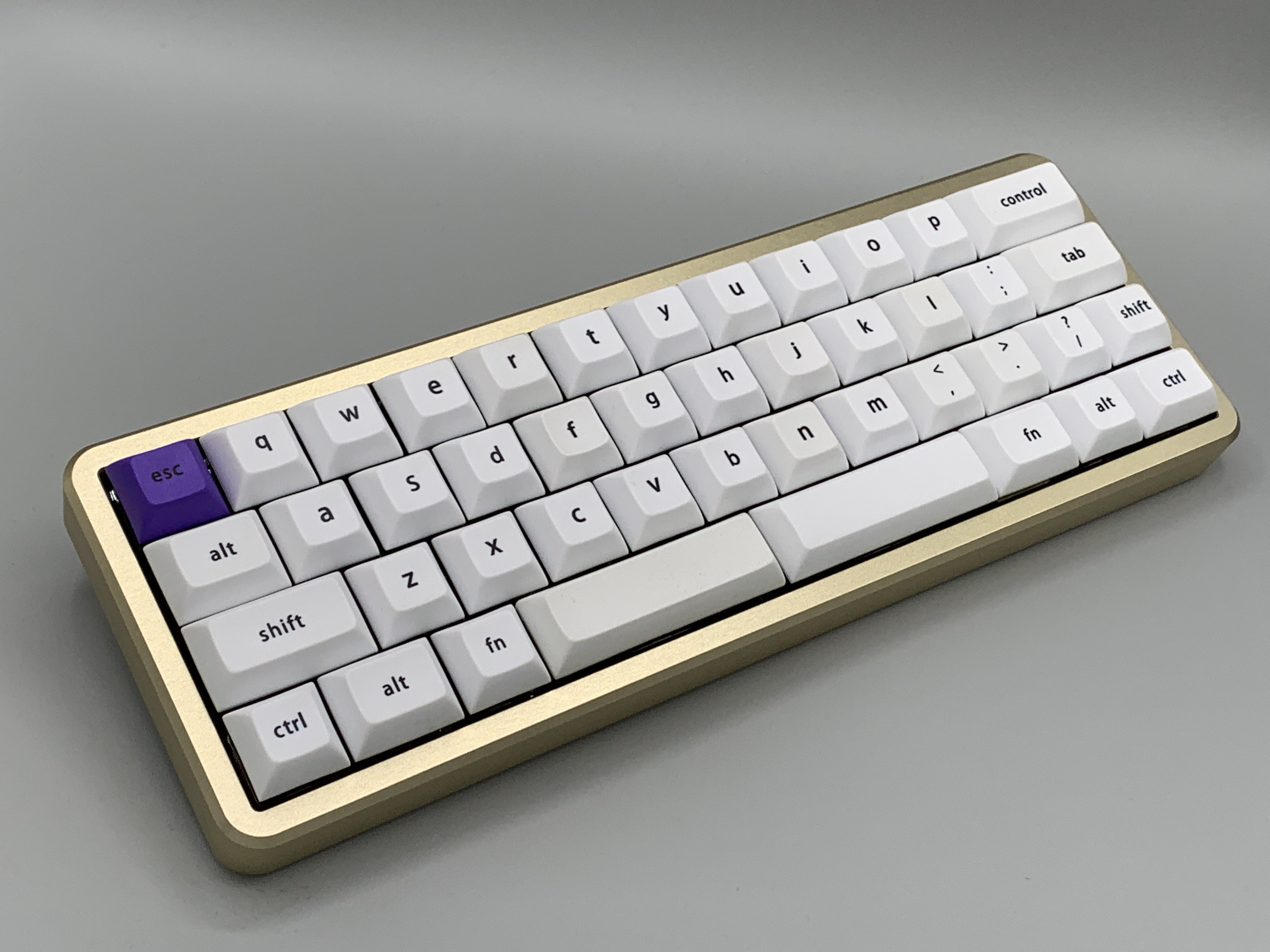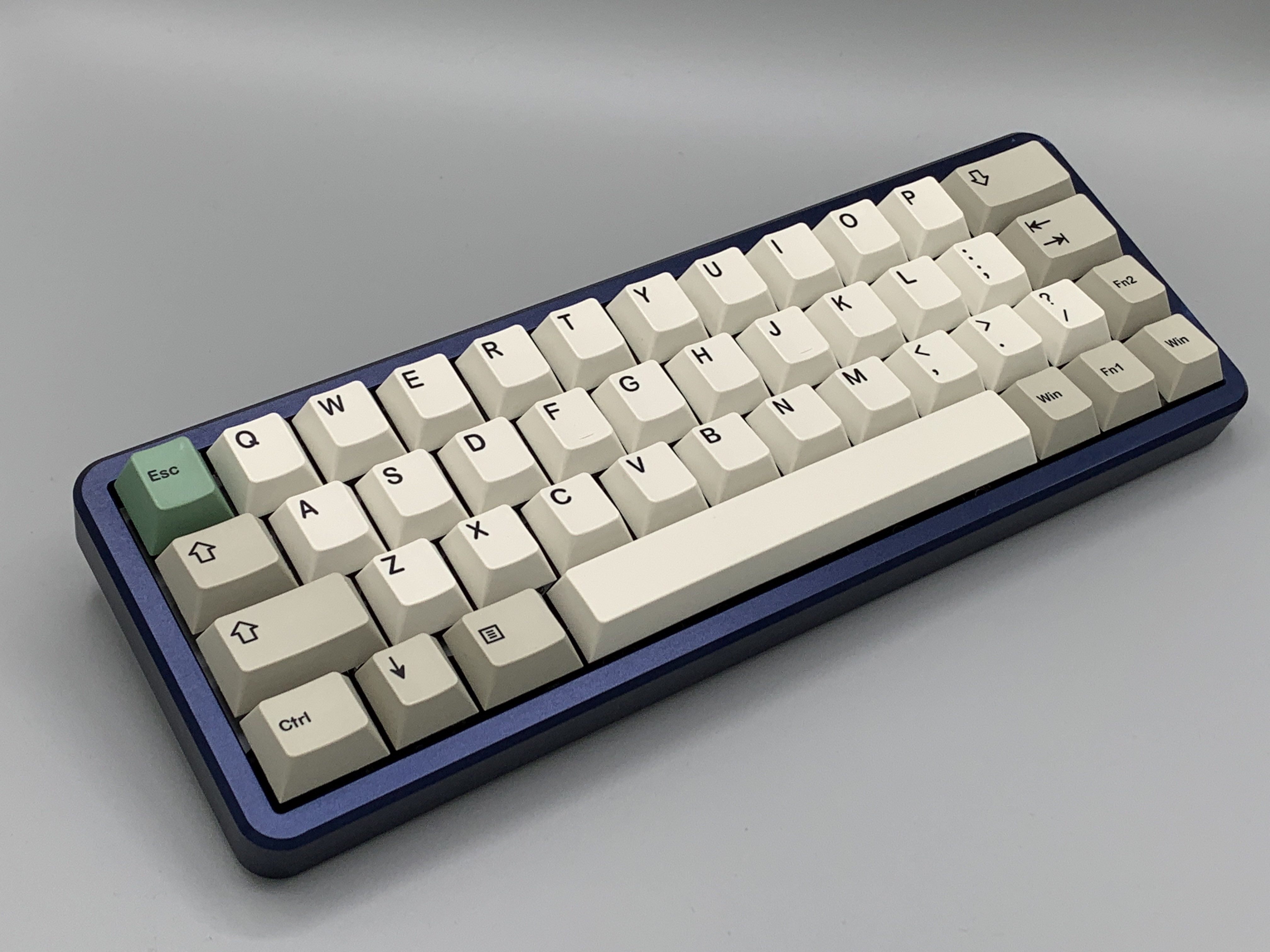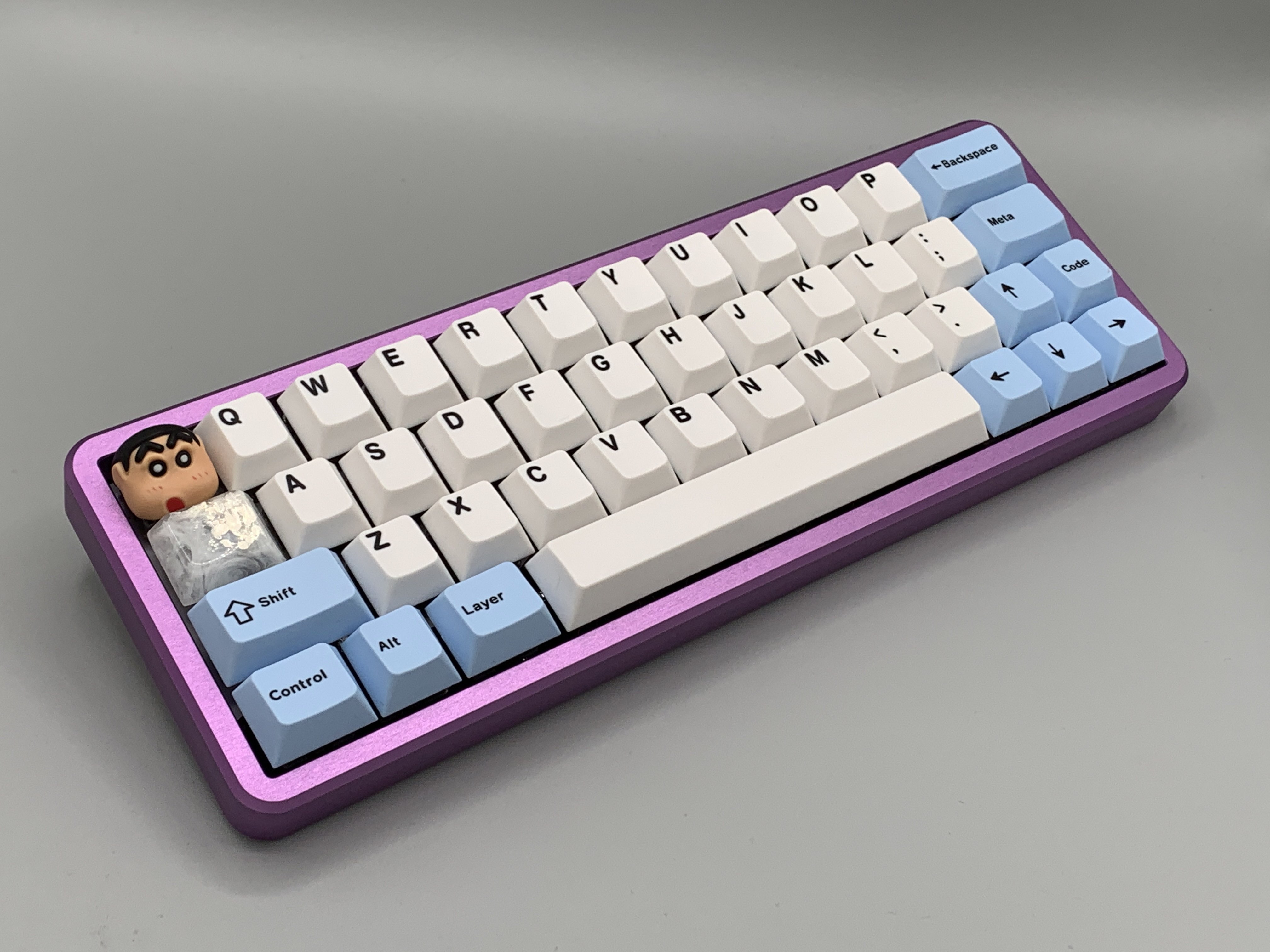 Open-source MFR v2 files are on GitHub: https://github.com/rainkeebs/mfr2
An updated, open-source variant dubbed "MFR2" was posted to Rainkeebs's GitHub account in April 2022. The new case features several notable changes, including a 3-degree typing angle, taller bezels, and an engraved Rainkeebs logo on the bottom of the case. STL and STEP files are available for 3D printing and CNC milling, respectively.