Campsite extras are available for $170 at Walletburner.co. Case extras do not include switch plates.

Add-on brass and polycarbonate plates are $30 each. Ketch PCBs are available for $40.
Campsite is a premium gasket-mounted case for MiniVan PCBs designed by Walletburner.
The initial raffle for 100 units took place in January 2021 with the remaining 100 units available as first-come-first-served in February 2021. Cases were $299 each with optional add-on plates and Ketch PCBs.
Discussion about Campsite can be found in the #campsite channel of Walletburner's Discord server as well as the #walletburner-industries designer channel in the 40% Keyboards Discord server.
Campsite is NOT compatible with Coriander plates. Stock Campsite plates are not compatible with all PCBs and layouts.
DXF files to produce your own switch plates are on the Files page
Campsite is a heavy two-piece aluminum case with a thick brass weight emblazoned with an engraved Walletburner Industries logo. The plate is attached with a sandwich-style gasket mount via four tabs in the corners of the board. Three plate options were available during the group buy with each offering varying levels of flex:
Brass full plate for minimum flex
Polycarbonate full plate for medium flex
Polycarbonate half plate (modifiers only) for maximum flex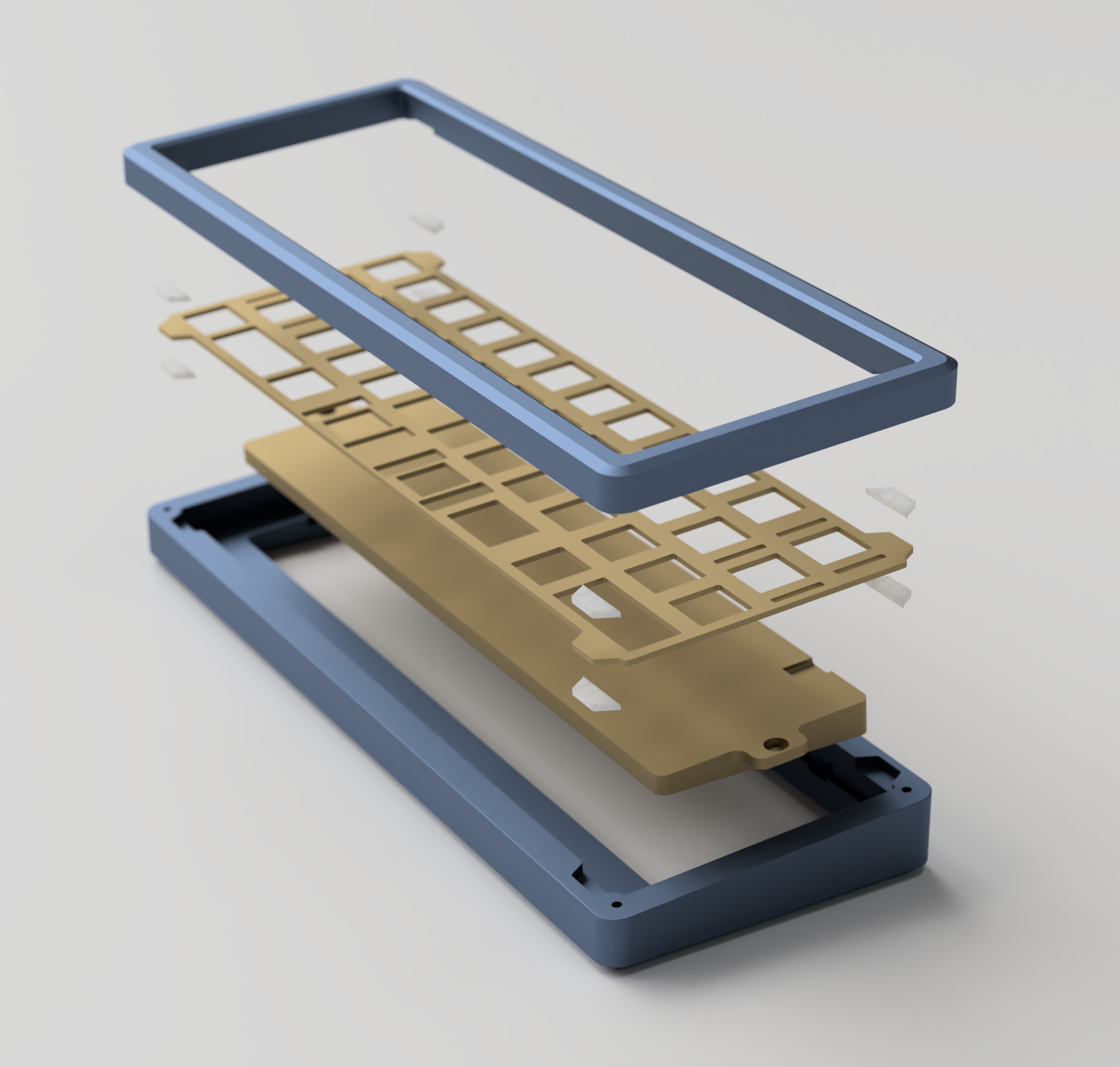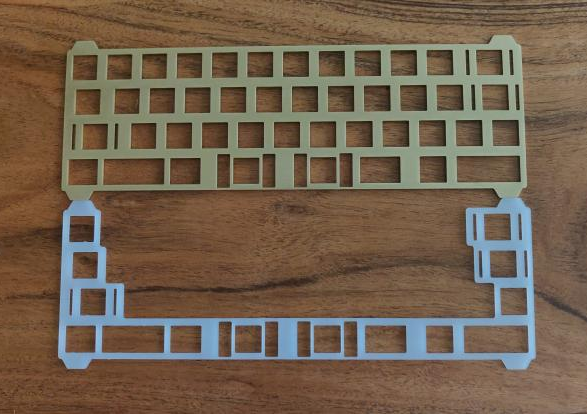 Campsite features a four-degree typing angle with high bezels around the keycaps. While the bezels do not interfere with typing, shorter keycap profiles (Cherry, DSA, etc) appear "sunken" into the case more than they would on many other cases.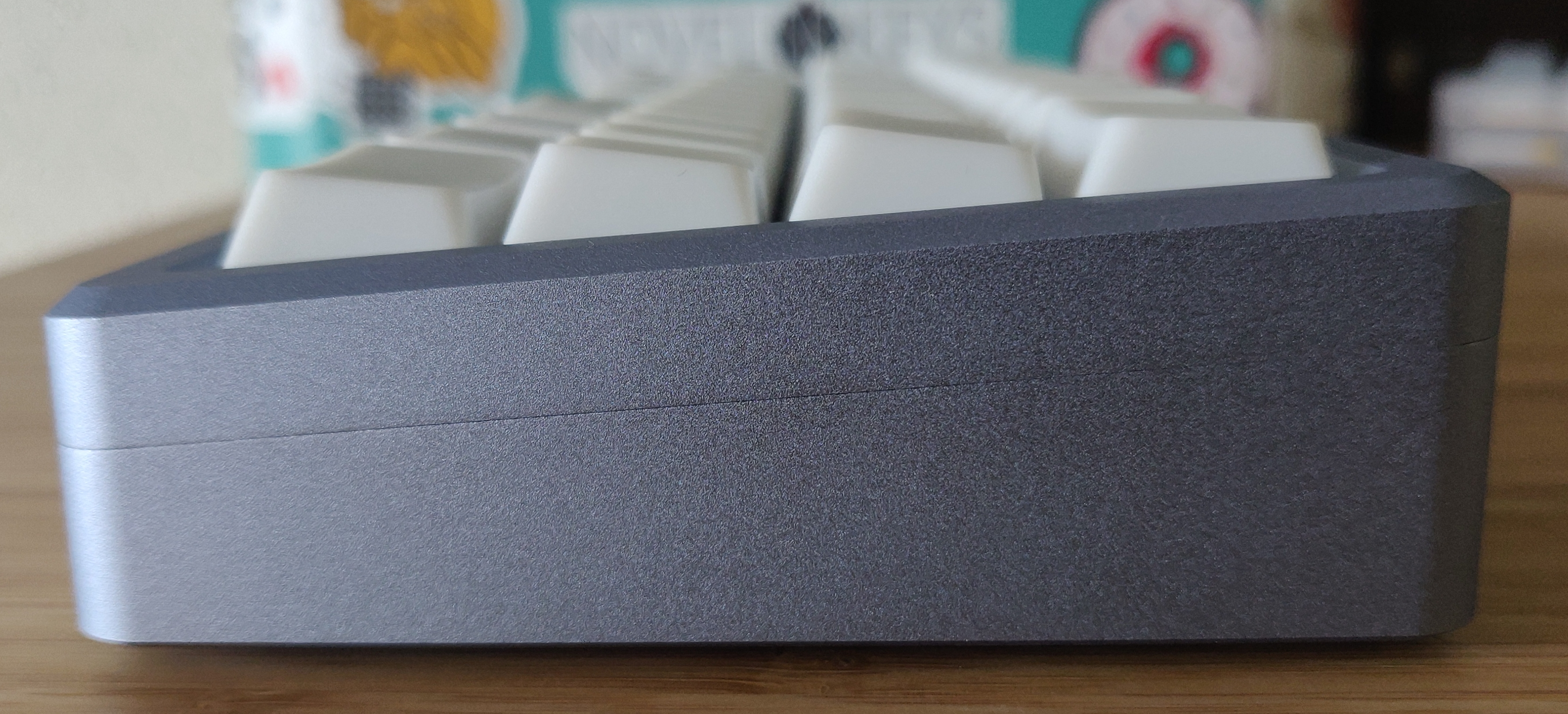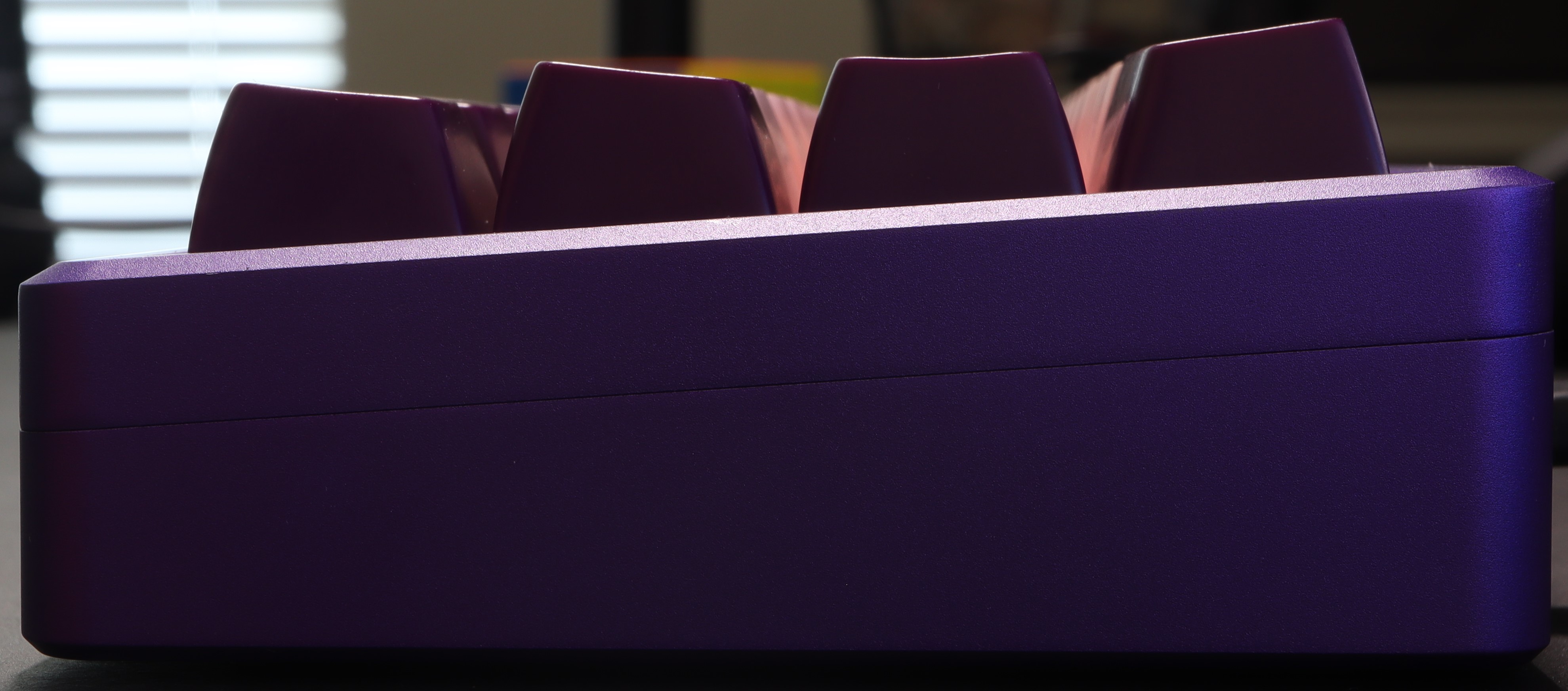 Siz colors were available during the first group buy in January 2021:
Jet Black
Blue Steel
Bushido Red
Drank (purple)
Space Grey
E-White