Dinghy is a 3D printed case designed for Sketch PCBs.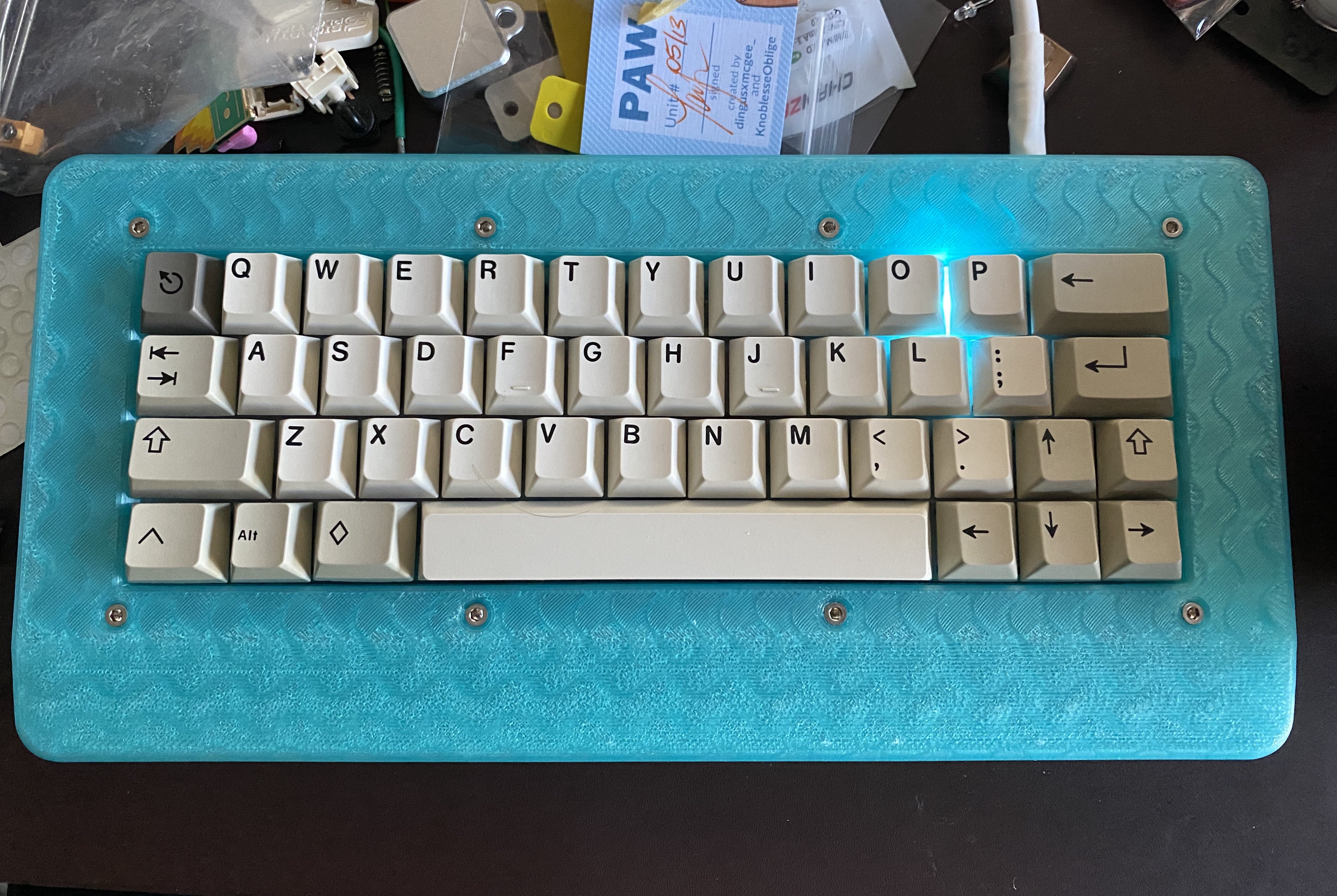 Dinghy is a high-profile, big-bezel, two-piece, 3D printed gasket mount case designed to use the same plates as Hull. Rather than screwing the plate directly to the bottom piece as seen in Hull, Dinghy uses eight 6x2mm rubber bumpons on the top and bottom pieces to compress the plate tabs in place. The top and bottom pieces are held together using eight M3 socket cap bolts installed through the top. Bolts between 16-20mm should work. The heads of the bolts are exposed on the top side while the bottom piece includes 8 corresponding oval holes to hold deez nuts to allow the case to be screwed together. There are four spots on the bottom of the case to install 3/4 inch round case feet.
The USB C port on Dinghy is located higher than on other MiniVan compatible cases as it was designed to accommodate the top-side USB C port of the Sketch PCB. The case is still compatible with MiniVan PCBs due to the oversized USB hole.
Only a single version of Dinghy was created. STL files to print the case can be found in the Files section along with DXF files for Hull plates.