Dinghy was a 3D printed case designed for Sketch PCBs.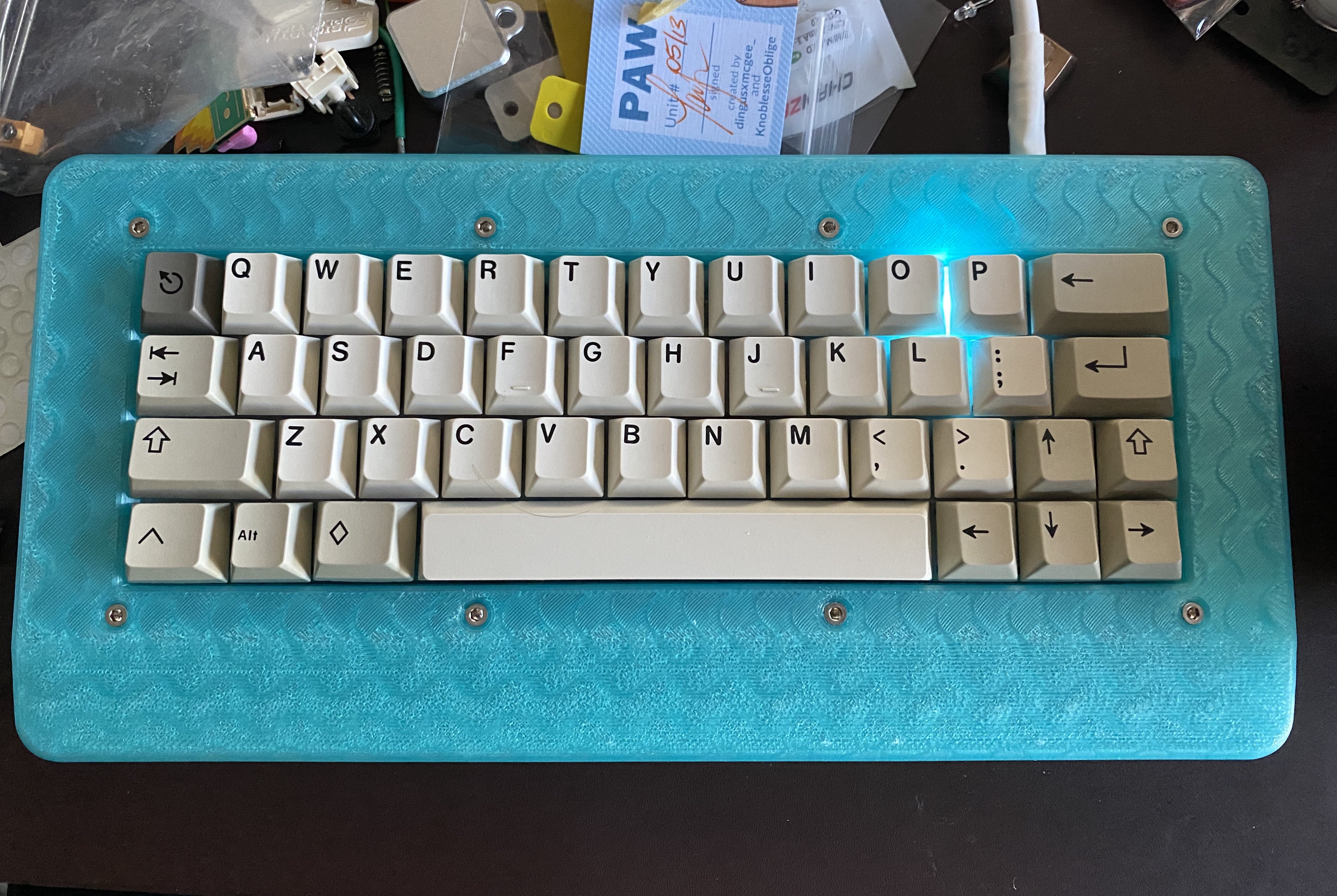 Dinghy was a 3D printed, high-profile, big-bezel, three-layer gasket mount case designed to use the same plates as Hull. Instead of screwing the plate to the bottom piece as seen in Hull, Dinghy used rubber bumpons on the top and bottom pieces to compress the plate in place. The top and bottom pieces were attached using 8 bolts that had their heads exposed on the top side. The bottom included 8 corresponding oval holes to hold the nuts to allow the case to be screwed together.
The USB C port on Dinghy was located higher than on other MiniVan compatible cases as it was designed to accomidate the top-side USB C port of the Sketch PCB. The case was incompatible with all MiniVan PCBs without modifying the hole to be larger on the bottom.
Only a single version of Dinghy was created. STL files to print the case can be found in the Files section along with DXF files for Hull plates.
Expand for pictures

Top of the Dinghy prototype with a polypropylene plate




Bottom of the Dinghy prototype showing nut-retaining hole design