The SA Ambassador group buy is live! Sets are $150 and available at https://trashman.club/page/sa-ambassador
SA Ambassador is an upcoming doubleshot SA keycap set produced by Signature Plastics.
An initial group buy for SA Ambassador opened in December 2021 but was cancelled before the end date. A revised group buy for 100 sets launched in October 2022 with an expanded set of modifier keys to improve compatibility with some 40% keyboards. Production is expected to complete in January 2024.
Follow the discussion in the sa-ambassador channel in Trash Man's Discord server.
SA Ambassador features light gray alphas, dark gray modifiers with high-contrast teal legends, and lavender accent keys. It will be the first SA set to feature Trashcons modifier icons. Part of the cost of running the set will fund creation of the new legend plates required for SA molds.
The set includes deep dish F and J keys. Two 6.25u spacebars are included - one alpha-colored and one teal that matches the modifier legends. All small spacebars are teal. The 2u-3u small bars are convex. The 1u and 1.75u small bars are blank concave keys as SP does not have convex molds for those sizes.
The set will be produced in sculpted 1-2-3-4-3 SA profile.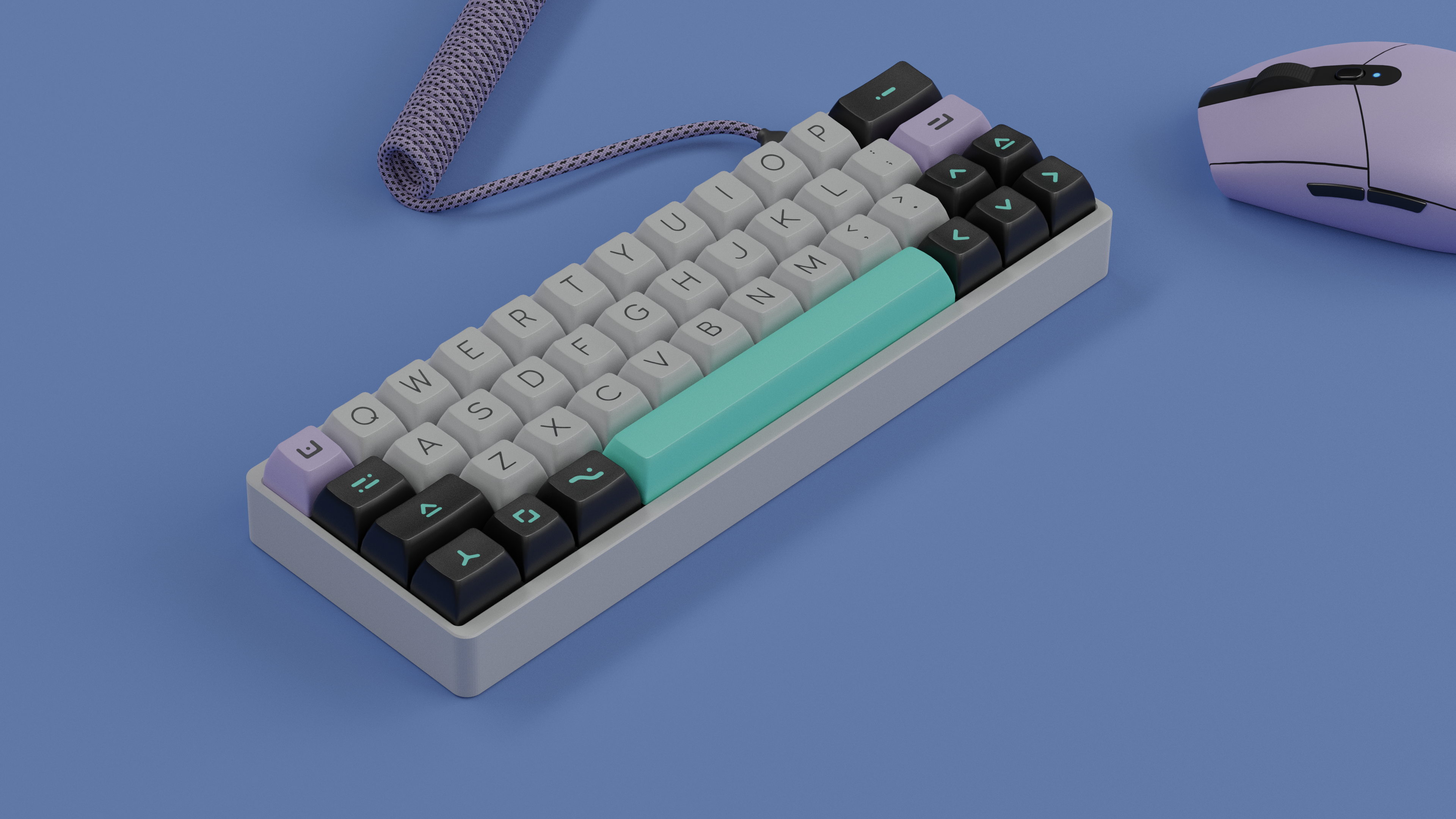 A single kit is planned that is designed to fit the majority of 40% keyboards available in 2022. A total of 95 keys are included in the set.
Color codes: GTL, NN, VBV, RCJ