DCS Paperwork extras are available at 3DKeebs.com
DCS Paperwork is a doubleshot ABS keycap set produced by Signature Plastics.
The group buy ran from October 11 through November 12, 2021 on 3DKeebs.com. Discussion about the set can be found in the dcs-paperwork-ic channel in the 3D Keebs Discord server
DCS Paperwork is a re-imaginging of the original GMK Paperwork in a similar profile. Originally planned to be GMK Paperwork R2, production shifted to Signature Plastics's DCS profile due to GMK's extremely long lead times in late 2021. GMK Paperwork was produced with 13 custom colors that were matched to Signature Plastics stock ABS color chips. The exact same SP color codes have been chosen for DCS Paperwork, allowing for identical color matching to the original GMK set.
The set was not designed or run by Trash Man but received his blessing.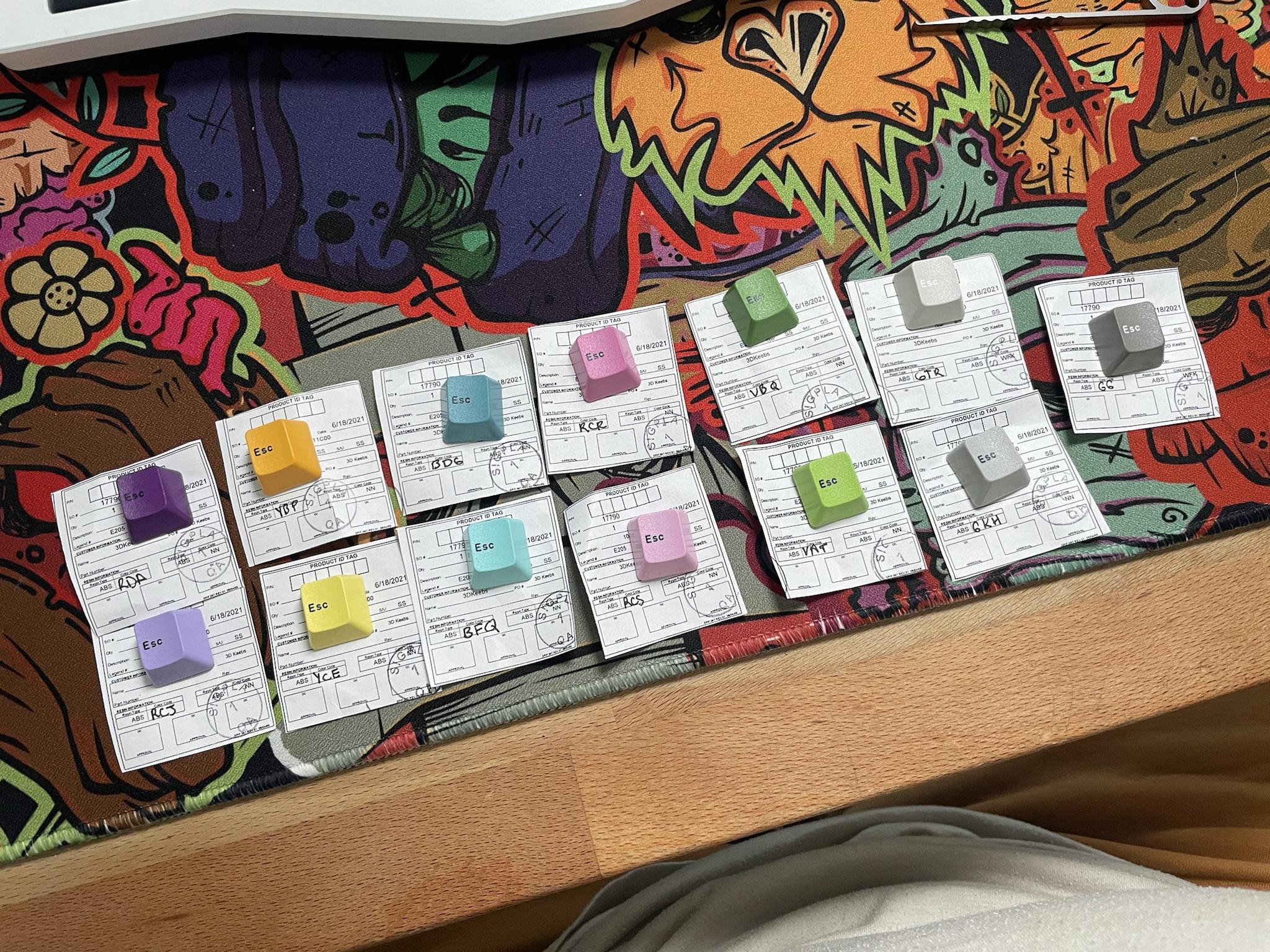 DCS Paperwork features expanded kitting to improve compatibility with 60% and larger keyboards as one of the largest criticisms against the original GMK set was its 40s-only compatibility. 3DKeebs included as much 40s support in the base kit as possible while keeping costs reasonable. Multiple child kids are available to further improve compatibility.
Color codes: GG, GKH, GTR, RDA, RCJ, YBP, YCE, RCR, RCS, BDG, BFQ, VBQ, VAT